Sadly, you'll never see the inside of the Porsche museum look as good as it did in the initial photos. The crowds kinda put a damper on the whole theme. Pretty damn neat though.
One pretty cool thing were three "cone of silence" type things that played various engine noises, one was race cars, another street cars, and the third played things like the tractor and V-Rod motor sounds. I've never been to a sports car race, but the RS Spyder sounded just like a motorcycle to my ears.
I just took photos of the really famous cars with pedigrees. There's countless versions of street cars running around and millions of photos of them, and I find the 959, which everybody gets such a woodrow over, to be visually boring.
Dan Gurney's race winning F1 car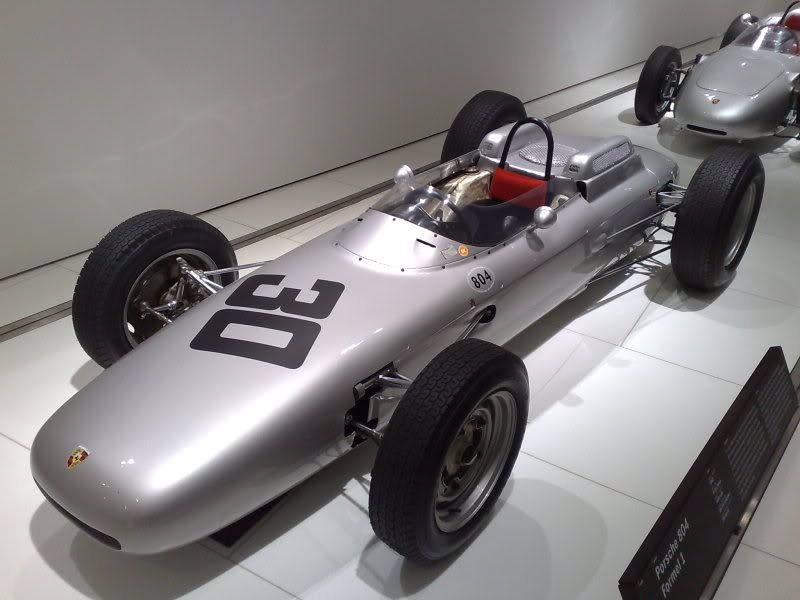 Jacky Ickx's Le Mans winning 935
Is this what they call "patina?"
Mark Donahue's Can Am sledgehammer (the lighting killed my attempt to capture his name on it)
Bell, Stuck, and Holbert's 962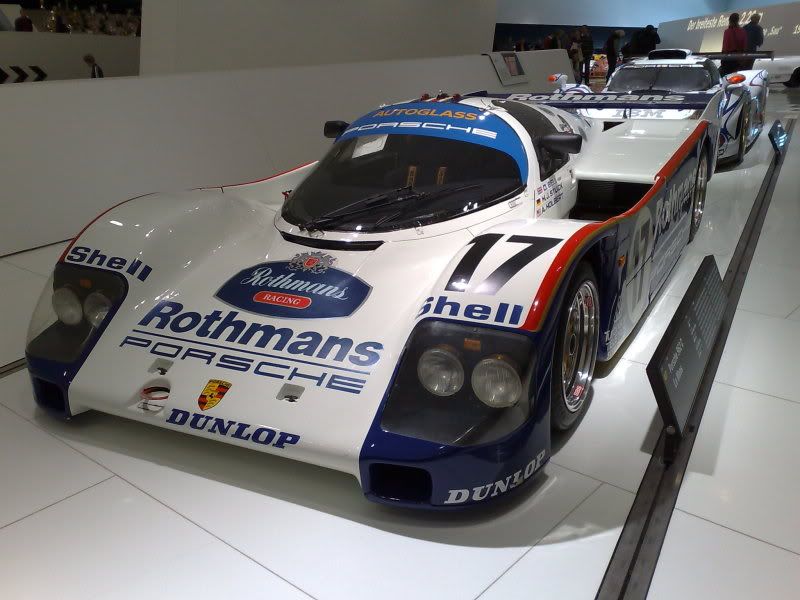 Ickx's 936
Lauda's McLaren
and of course, the two most famous liveries for 917s
It's still amazing how small the 907s were, but they were surrounded by people walking around because of how the display was set up. Pics are in another museum thread.
Sorry Lark, there weren't any tractor T-shirts. Not much paraphernalia for sale in general, just a few shirts, books, calendars, very small Minichamps models and a few other knick nacks that didn't look very interesting.
911 nerd tidbit: 21mpg going 80mph at the absolute minimum in a 25 year old car, friggin' impressive! I think I've suffered permanent hearing damage though, need to do something about that muffler and replacing the interior sound insulation on the rear deck/rear seat area.