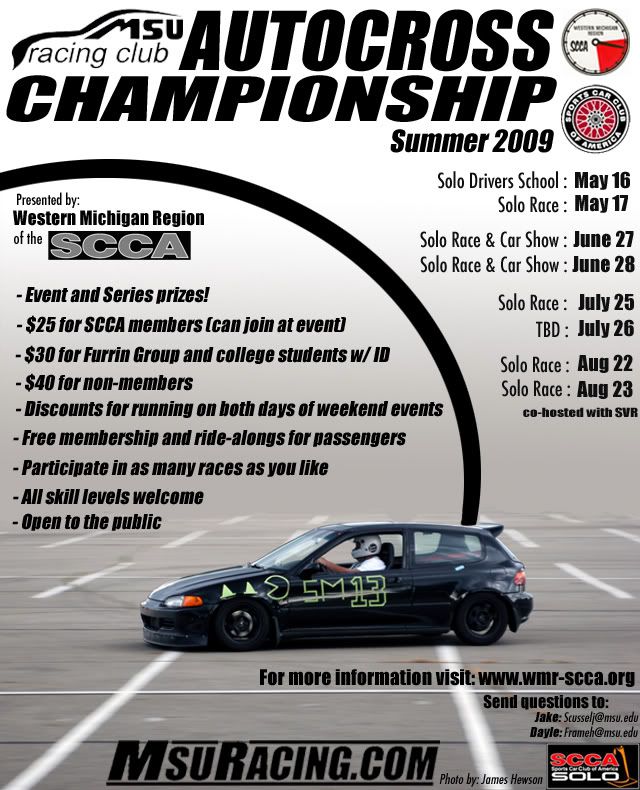 Still working a bit on the car show stuff... but all the races are a go
For directions and more info
Click Here
The july events will be at a different location than the other events, so make sure you know where your going and what day.
For Questions see the poster and email addresses on it.
Hope to see people out for the autocross events, should be lots of fun.
Were trying to get a lot of people to come, so spread the word.