http://www.enkei.com/ev5.html
I want to get these wheels out of my storage room, I used them for about 3200 miles 3 years ago, and they have been sitting in my storage ( i have since traded in my WRX).
One has minor curb rash-type damage, and another is bent slightly, air doesnt leak from it though, I know this because i drove on these rims as they are now for over 2 months, and roughly 1200 miles.
**EDIT:
Weight is 21.9 lbs
Dual bolt pattern: 5x100 and 5x114.3 (I had it on the 5x100, so that's all i can vouch for, the 114.3 i got from the website.)
Anyway, I'll let them go for ***$200*** obo, 3 of them have Falken Ziex 512's on them, the 3rd one i had to throw the tire out.
These rims are in Jersey City Heights, if you are interested, make sure you can come pick them up.
This is a picture of the bend.
This is the curb-rash on the other.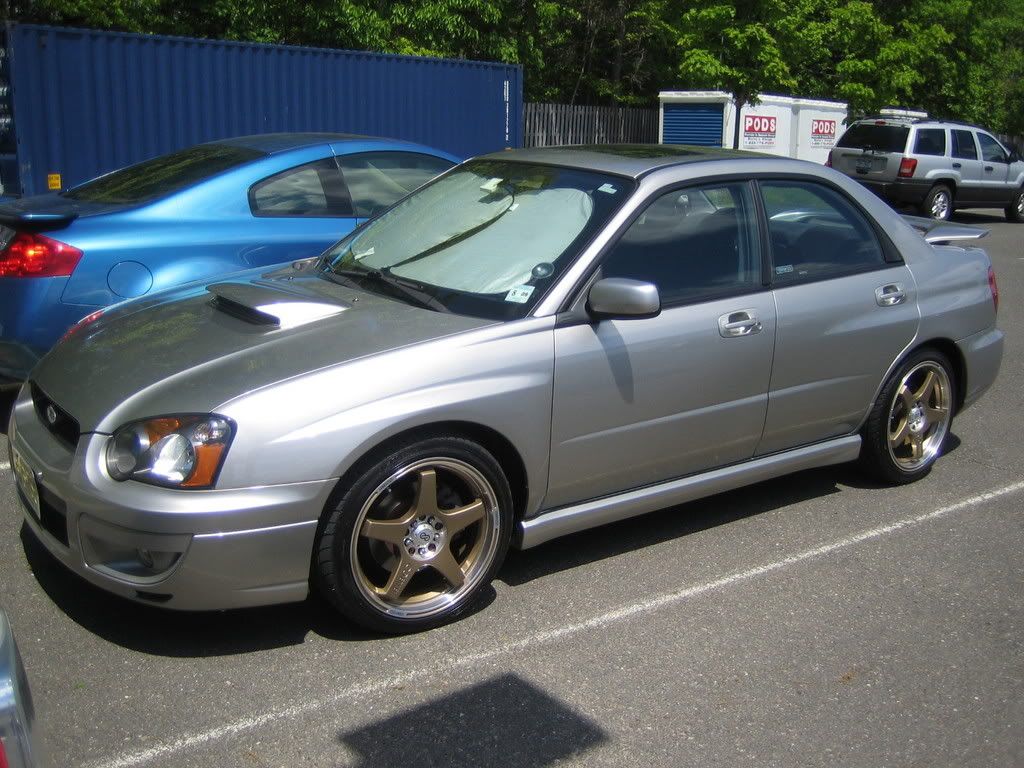 This picture is of the wheels on the car, the bend was already there, but it's kinda hard to make out (front-driver side tire).