For Sale: 1997 Impreza Outback Sport. This OBS is in good running condition, and currently tagged, but is not in showroom condition. It has 192,xxx miles. Good: a brand new clutch, new ignition system, new belts and hoses etc. Motor runs very strong. Nicer 1998 Outback wheels, upgraded CD stereo with Polk and Infinity speakers, etc.
Not-as-Good: It has some body dings (very small hood dent, half broken driver's side mirror, light rear end hit-not really visible). Tranny runs and shifts great but seems "loud" (could be nothing), Needs a front O2 sensor (according to service shop), interior is just OK (small tear in the driver's R side bolster etc).
This would be an awesome bike carrier, camping machine, dog hauler, canoe carrier, etc, to keep you from having to dirty your newer car (in fact i have thought about keeping it for just that). I also have almost new Yakima High Roller bike carriers on it which can be had for extra money (but they are the absolute top of the line carriers and were like $300 new each, check them out on the Yakima site!).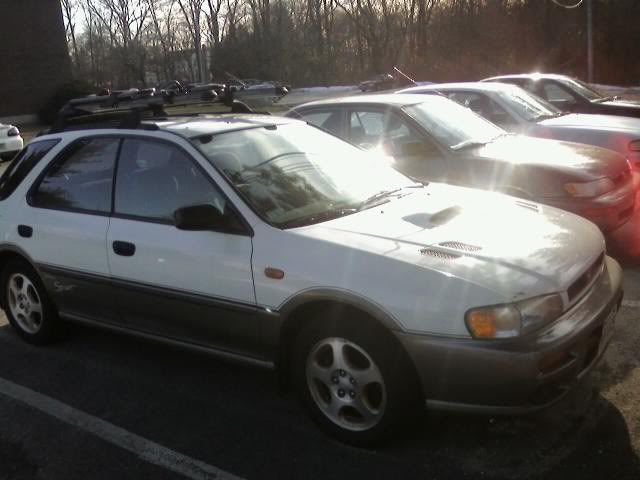 PM me if you want some more pics or have questions. Let me know if you want to take it for a spin. Priced to sell quickly--$1,000