na wont be makin it out in time
. my school here in bfe texas/oklahoma wont be over till the first of july. expect me down there around mid july
but thanks for the heads up and thanks for the notice on the shop i'll keep that in mind.
little on myself. i'm 22 will be my birthday-ish when i get there. i'm married, her name's jana. she's on here as well. she's thinkin about a legacy gt right now. without her none of my car would be where it is. she's way chill. so more about me i'm an artist in every sense genre of the word. i'm just starting tech school for the USAF. um... i'm from Ogden Utah, just North of Salt Lake City. subaru movement is HUGE up there. i'll post pics sometime of the meet we had up there. i'm an avid chiller with cobb ha ha. um. i guess that's it. so now down to business. here's the car (in november, it has changed a little)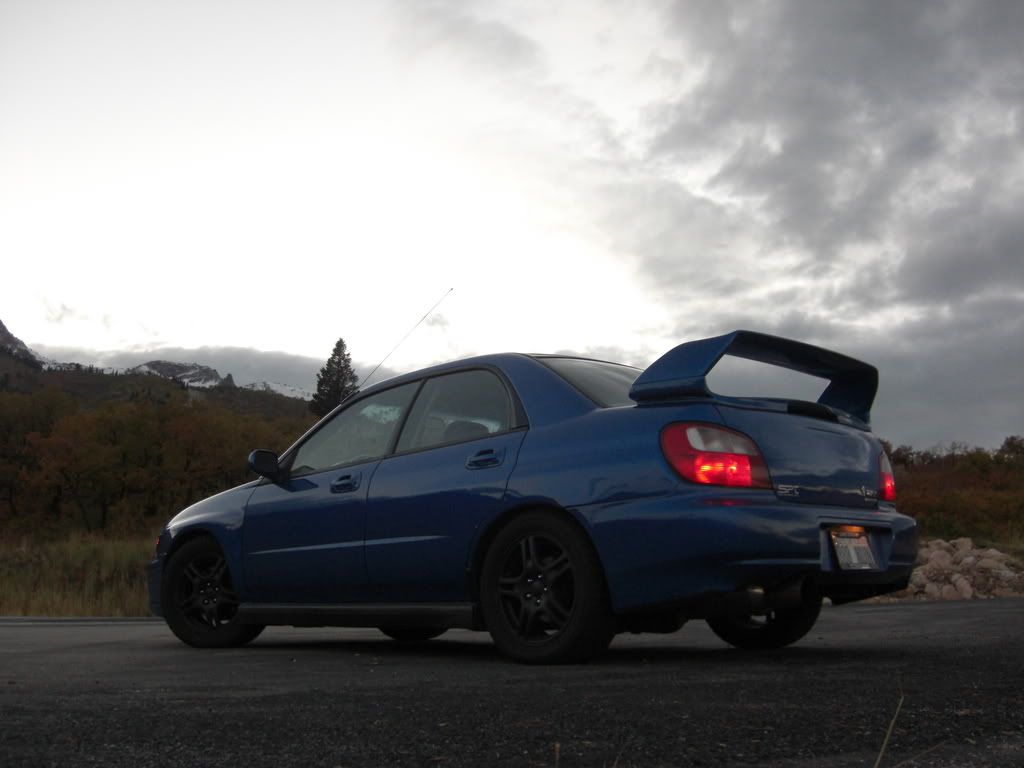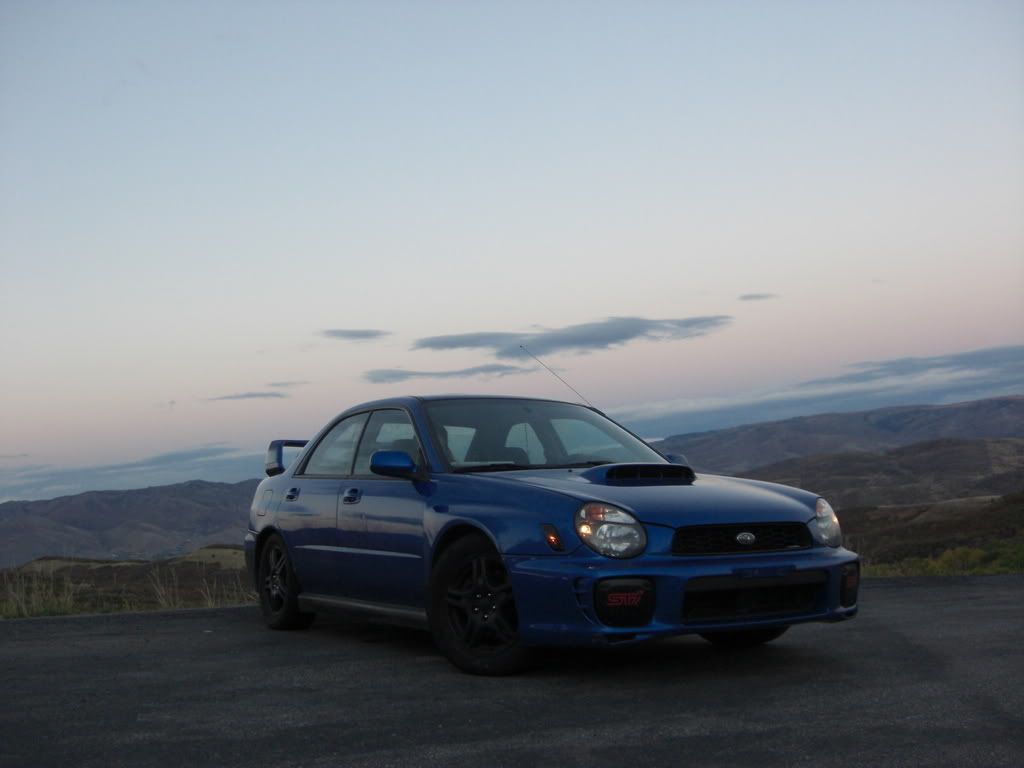 -engine mods:
cobb intake
turboxs up pipe
bosal downpipe
catless mid pipe
greddy evo2 cbe
boost controller
cobb pulley
silicone y pipe
HUGE tmic (uninstalled)
open source tune
-suspension mods:
whiteline front sway bar
cobb endlinks
sti f/r strut bar
tein s tech springs
pink h brace
17" enkei rpm2 w/ brigdestone re92's
satin black stockers w/ rally tires (currently on car)
-exterior mods:
satin black (custom) sti fog covers
smoked side markers
black headlights
oem ver.7 sti wing (j spec)
black 'gran sport' fender stripes
interior mods:
charcoal dash trim (only where bland stock silver was)
weighted kartboy shift knob
oem 'quick throw' (that's what i've heard them called)
i would like to know if anyone open sources and if anyone is crazy with subaru's i can do most the maintenance on my car but i'm still learning. i don't like shops none too much. i would be interested in that dyno though. is there any auto-cross out here?