The autocross season is upon us yet again.
Dates
April 4 and 5, 2009
Location
Hershey Park Giant Center
700 West Hersheypark Drive
Hershey, PA 17033
Details
To pick a car number you must 1st pick a heat: 100 (1st heat), 200 (2nd heat), 300 (3rd heat), 400 (4th heat).
** Then you pick a car number: 1, 2, 3, ...-29, 30 (lowest car number is 1 and the highest is 35). Any entrant not following these guidelines will be placed in the 1st heat automatically. IT IS YOUR RESPONSIBILITY TO REGISTER CORRECTLY.
If you cannot show up to the event please email the registrar.
Fees will be $30 for anyone doing Myautoevents.com pre-registering and $35 to register the day of the event. Registration and tech will be open up to the 3rd heat (approx. 12pm). Walk ups are welcome (but you are encouraged to use the online registration). If you want to mail in your payments please contact the registrar below.
In order to get a refund you must contact the registrar 3 days before the event. Refunds are available up to 8:00pm April 2. Refunds will be less the required MYAUTOEVENTS.com charge.
You must have a valid driver's license. All competitors and spectators must sign the insurance waiver. 5MPH in the pits and surround areas at ALL TIMES! NO tire warm ups! Your car must also pass our technical inspection in order to compete. A reminder that a 90dB limit is strictly enforced at all our events. If it's too loud you will not be allowed to compete.
If you are not an SCCA member you will need to buy the Weekend Membership. ONLY BUY IT ONCE FOR THE WEEKEND! IT IS GOOD FOR BOTH SATURDAY AND SUNDAY. It is an extra $5.
Schedule
Suggested arrival time: 7:30am
Registration & Tech opens: 8-8:30am
Novice Walk-throughs between 9:30-9:45am
Driver's meeting: 9:45am
First car off: 10am
Registration & Tech closes: end of 3rd heat
Hope to see everyone here again this year.
Saturday's Course Map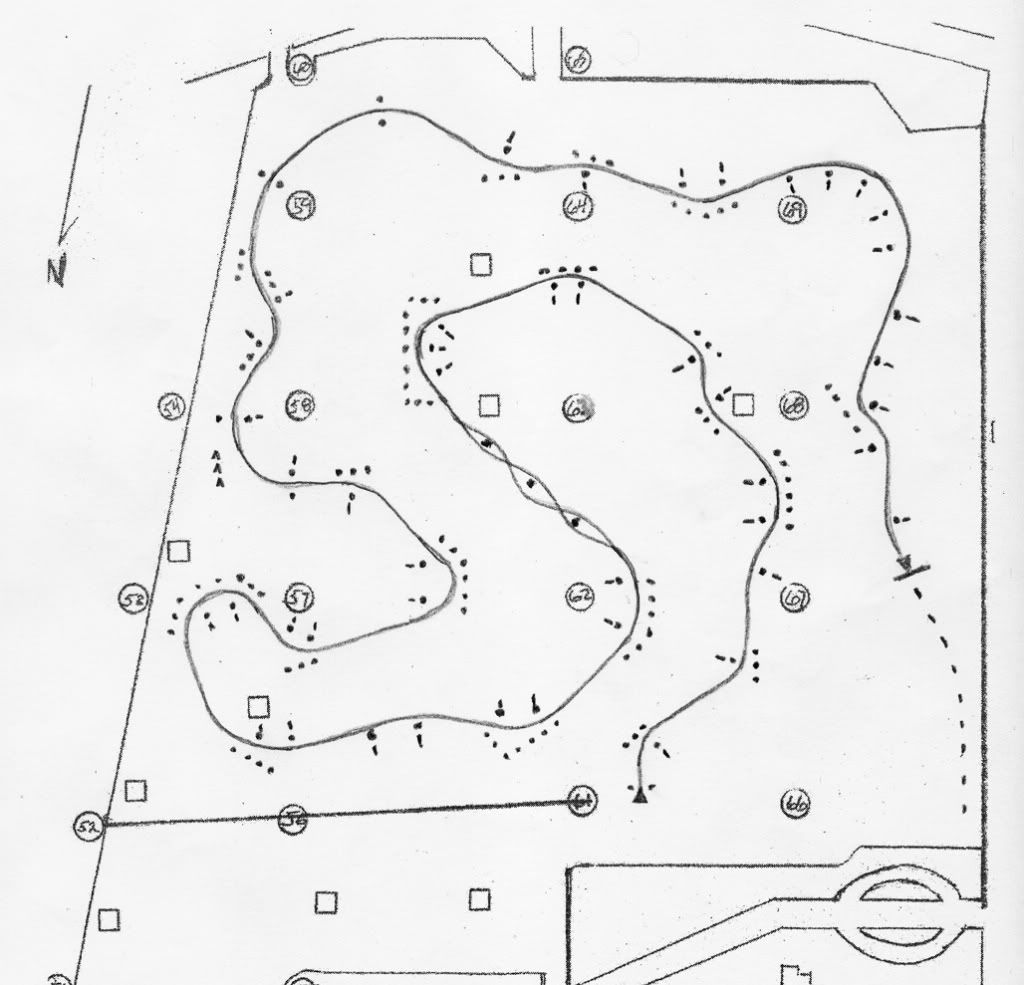 Sunday's Course Map