Since I find myself coming for information and help on this site, I thought I'd contribute to help some by making this tutorial since i couldn't find one . Though it might be a bit for noobs, it could help some.
~buy a radio wire harness and solder wires the wires to the new radio and wrap them in electrical tape or heat shrink tubing.
~unplug negative battery cable, make sure it is isolated. you don't want it to ground anywhere.
~unscrew this 2 screws by the e-brake
~now pull the plastic piece from the back like in the pic
~now pull the next piece of trim from the back as well and unscrew the shift knob by turning it counter-clock wise, and everything should come off in one piece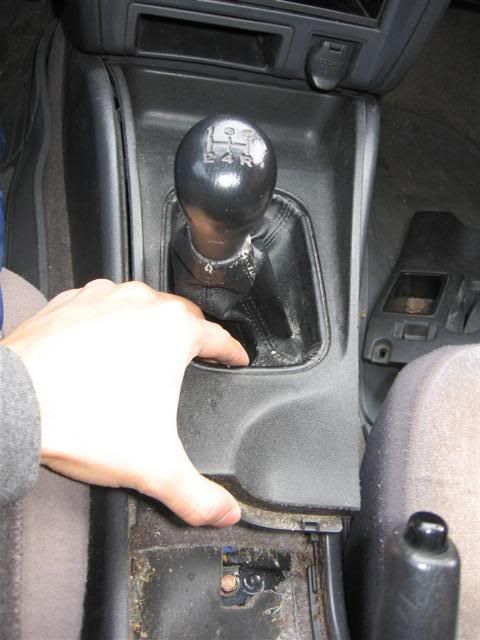 ~this piece next to the cig lighter should come off by pulling the big trim piece from the bottom like in the picture
~after the piece is out, theres 2 screws on the top that have to be unscrewed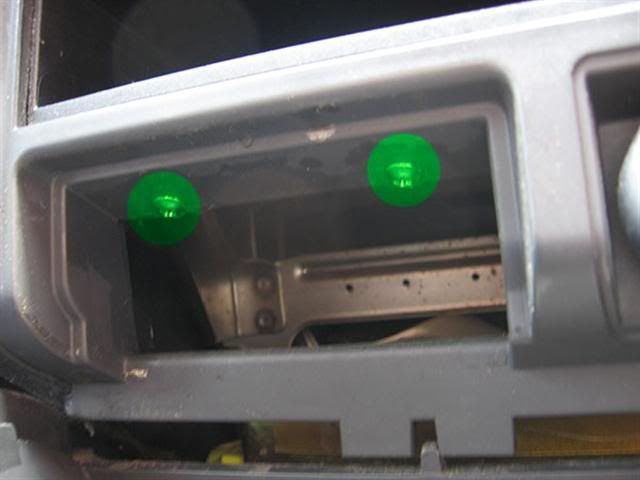 ~take out the tray holder by pressing the gray part on the back side and it comes off. next unscrew the 2 screws on the sides. now pull the metal part that was being hold by the 2 screws
~the big trim piece should now come loose, (there's no need to unplug the cig lighter cables, unless you want to)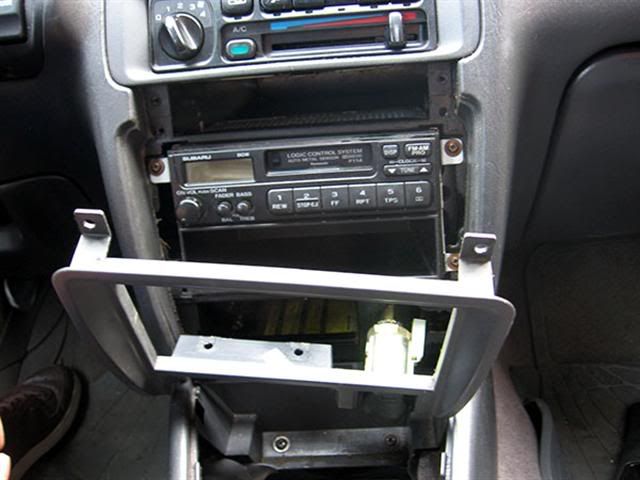 ~next unscrew this 4 screws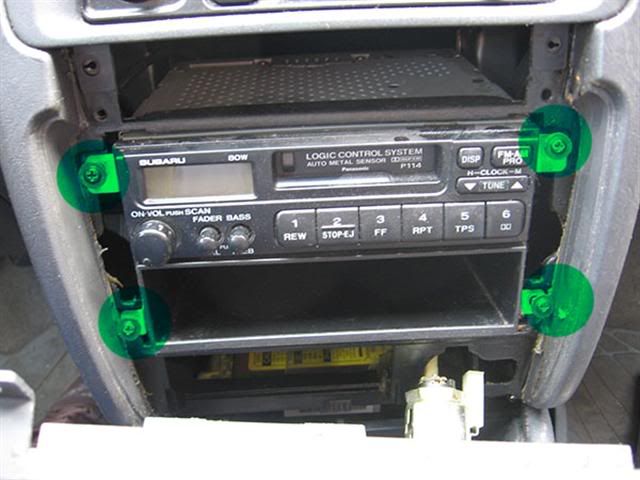 ~after that, there's 2 screws that must be take out as well, one on each side. ****THIS IS THE HARDEST PART: GET A MAGNETIC SCREWDRIVER, MAGNETIC PICKUP TOOL OR SOMETHING TO PREVENT IT FROM FALLING DOWN. YOU MUST MAKE SURE THE SCREWS DON'T GO FALL DOWN IN THERE OR ELSE YOU HAVE CREATED MORE WORK FOR YOURSELF*****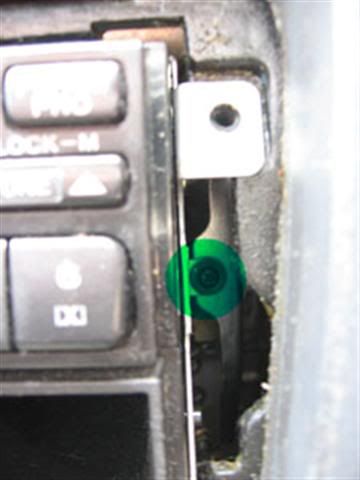 ~ next pull the whole steel cage and unplug the antenna and radio harness
~now unscrew these 2 screws from each side to take the radio out. Then test where the new head unit needs to be screwed to get it flushed. Then screw in the new head unit.
*