So I have 2 vehicles that I'd like to get rid of but if anyone in here has a 2006/2007 Sti in any color, I'd be willing to buy the car for your asking price (as long as its reasonable) if the seller would buy my TSX or 4 runner. Heres the details on my stuff:
2006 ACURA TSX (MSRP was around 31k)
6 Spd
Nav, Bluetooth, voice activated Everything down to the rear defrost
Silver on black Leather
39k on it
no damage, clear title
only mods are DBA slotted rotors and 30% tint all around.
Warrantied til 70k/2011
runs, driver, shifts PERFECT
I owe 19,500 (financed) so I need the loan covered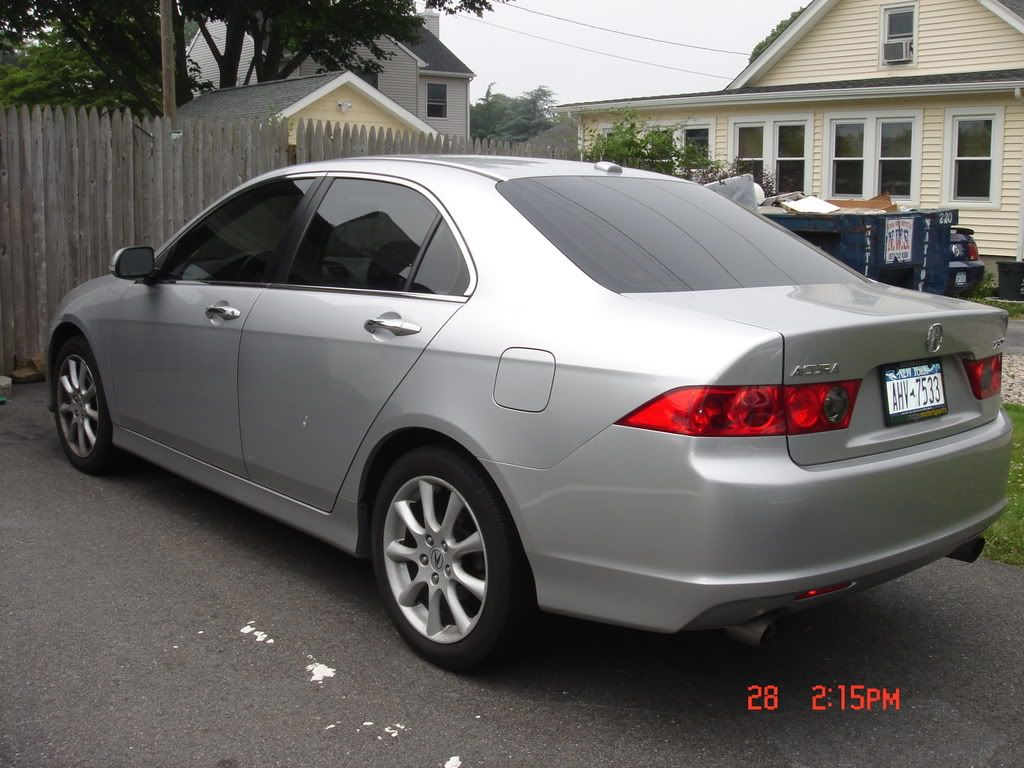 2007 Toyota 4 runner Limited V8 (MSRP was 43k)
Nav
Silver on grey leather
Has all kinds of tech in it like a roll sensitive curtain airbags, downhill assist, electronic brake assist
18" wheels
Only mods are weather tech rainguards, K&N Typhoon cold air intake, 4300k HID's (OEM LOOK) and small Westin front crash bar
Has 27k on it
I owe 33,500 (LEASED) so I need the lease covered. The lease can also be assumed but since I put nothing down but my signature, the payments are 702$ a month. The lease has 15k a year and there is about 20 months left on the lease. I think its better to just buy it but its up to the buyer.
I will pretty much buy an 06/07 sti in any color for the asking price if someone takes one of my vehicles. If someone was to take the truck, then I'd take an 07, regular or limited. If you want the tsx then Its probably gonna have to be an 06 with 35k+ because I dont want to have much more of a payment. If your interested in making something work, let me know. I have the TSX title (we keep it in NY when we have a loan) and it has a lien on it, but I can even get the lien off and just give the car to someone for their sti and just keep the loan I have. Call me if you want and we'll work something out.
My number is 631 903 1729 and my name is Steve