- Apevia X-QPACK blue mATX case (colour-scheme like my Suby!
) w/ 450W power supply
- Gigabyte MA78GPM-DS2H motherboard
- AMD Black Edition 7750 dual core processor
- Cruicial Ballistix 1GB x 4 800MHz RAM
- Seagate Baracuda 500GB hard drive
- Samsung SpeedPlus+ DVD writer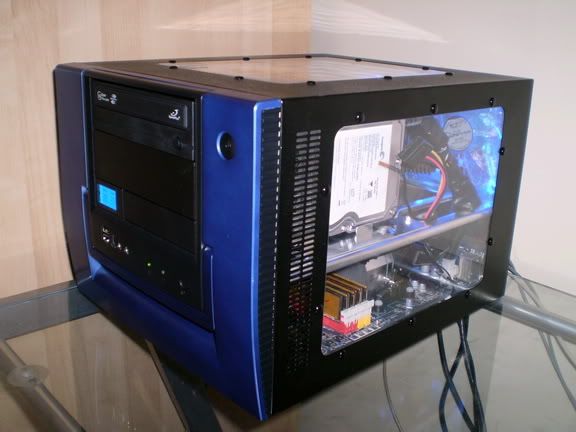 Got'er goin with the basics. Haven't built a computer in about 10 years! It was neat. A lot easier this time too. I'm not a gamer, so didn't need the fastest stuff. Just something with some horsepower behind it so it doesn't crash during photo, audio & video editing & rendering and home theatre use.
Wasn't in a rush, put it together as parts went on sale at NCIX. I'll add more stuff later, like video and sound cards as/if I need em...