first off, let me say that this was NOT my fault.
story time:
i was coming home from kent (smith st) and i was going along, NOT speeding going about 37-38 in a 35. I came across an intersection and i had the green light to go, so i proceeded my speed. Coming from the opposite side was a (old)lady in the turning lane, she was going to make a left (which would put her in front of me)
I had the GREEN light, giving me the right away.
The lady had a green light as well, but she was in the turning lane, so she either yields to a green light, or wait til a GREEN arrow appears...
she just went anyway. and hit me on the front driver fender, which pushed my car facing toward a brick building (multicare center)...
first impact was from the car, and after i hit the building. airbags deployed and alot of **** broke....
for those of you who dont know.
i have a 95 impreza with a ej20g swap...
bunch of small things. wrx seats. gauges. FP. full exhaust..suspension... etc.
it sucks cuz i havent even had the swapped car for a year yet... it was done like last october.
i am DEFINITLY buying the car back...any tips?
for those of you who dont like to read here are some pics...
1. right when i got out of the car, this is what it looked like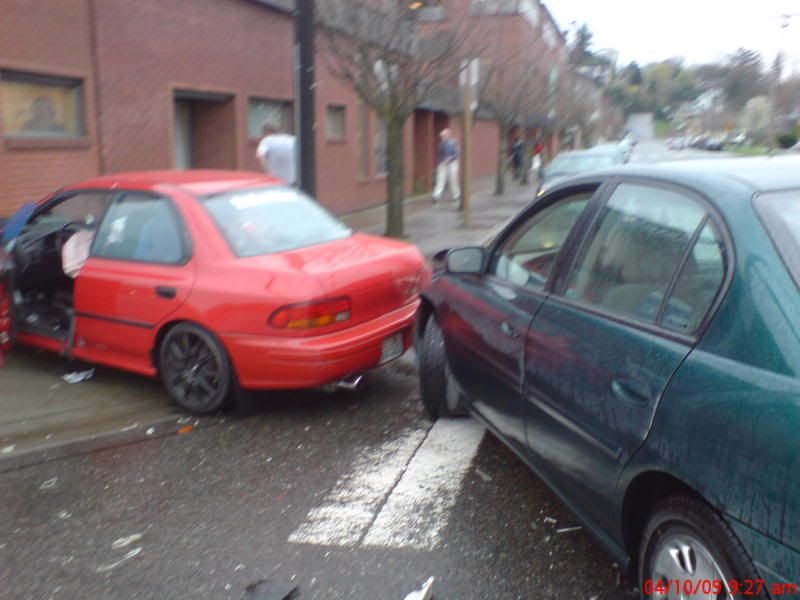 2. buh bye seibon carbon hood....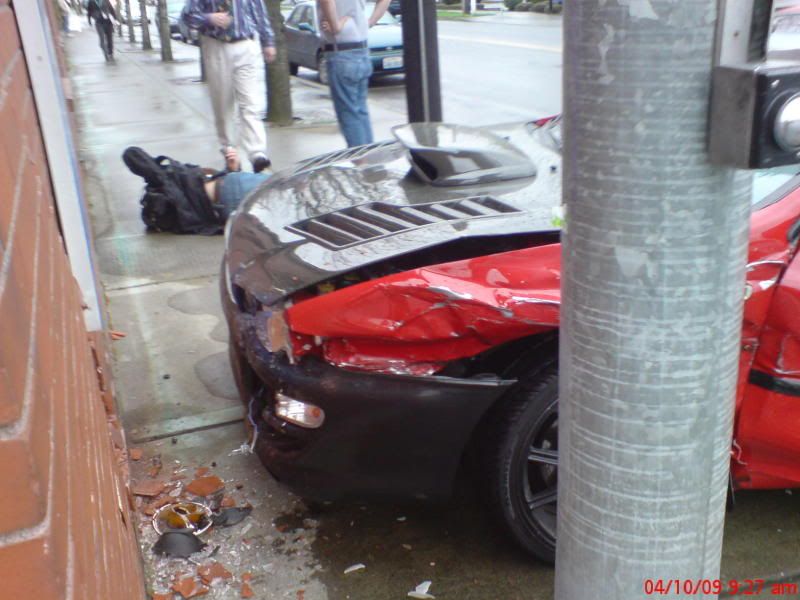 3. ladys car chevy malibu
4. comfy pillow for my face to rest on...(stinnky)
5. żnew aerodynamic fenders?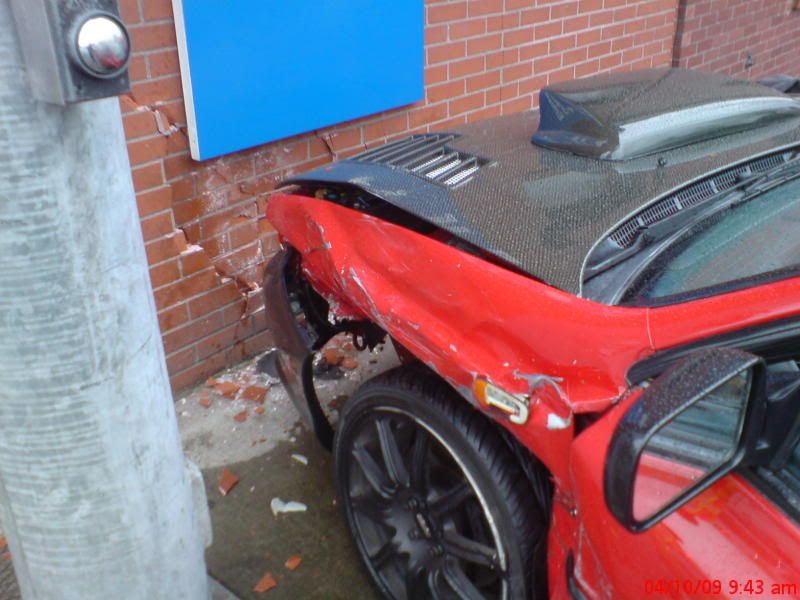 6. my car got crushed like an accordian (roof bent in)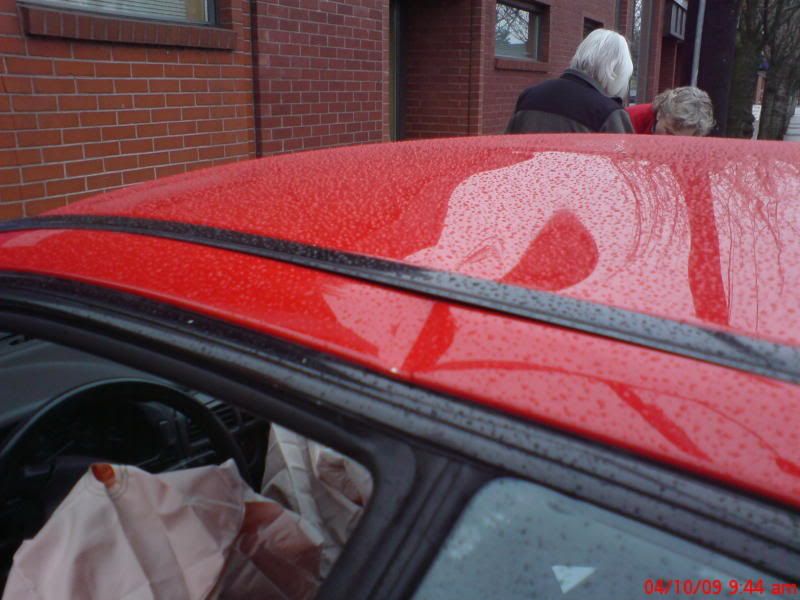 7. lovely new hellas i just put in about a month ago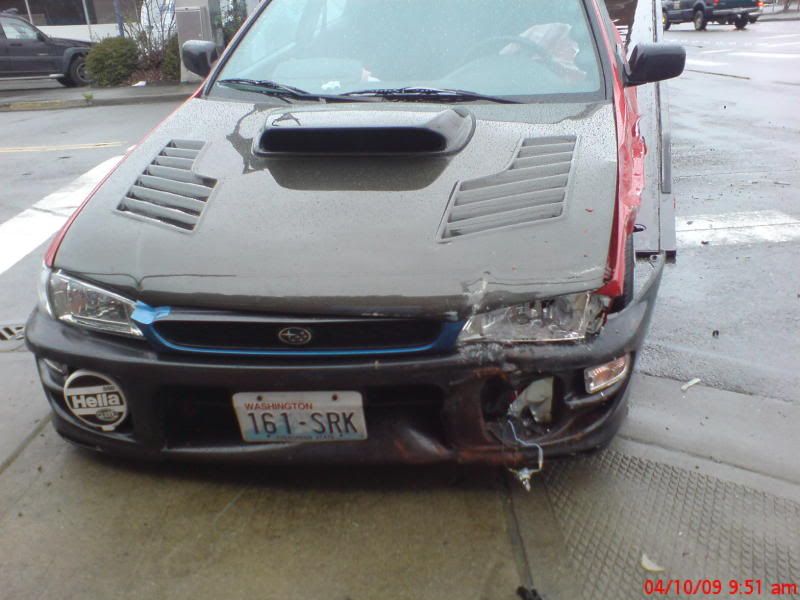 8. my terrortory has been marked, CLEARLY (the office inside wall is bent in)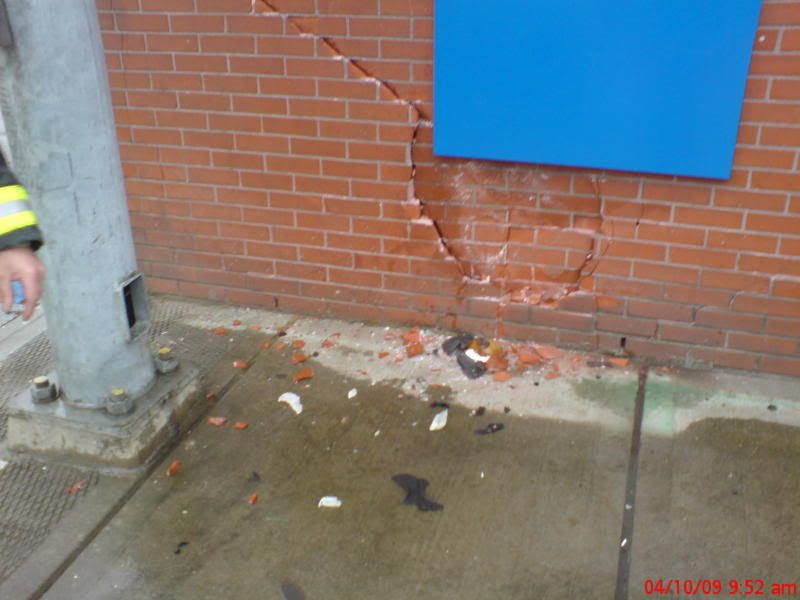 9. Good side
10. bad side.