While waiting on the crank & lifters to arrive on thursday.. I decided I could use some of my spare time to port the heads a little.
I made a valve spring compressor out of a fourwheeler shock compressor I made a few years ago, and a modified socket.
Here's the before and after pics of the intake port. I only wanted to blend the seat into the head because I know I can't keep things perfectly consistent with a full port job. Plus it seems like I would gain a LOT from taking down that 3/32'' lip down.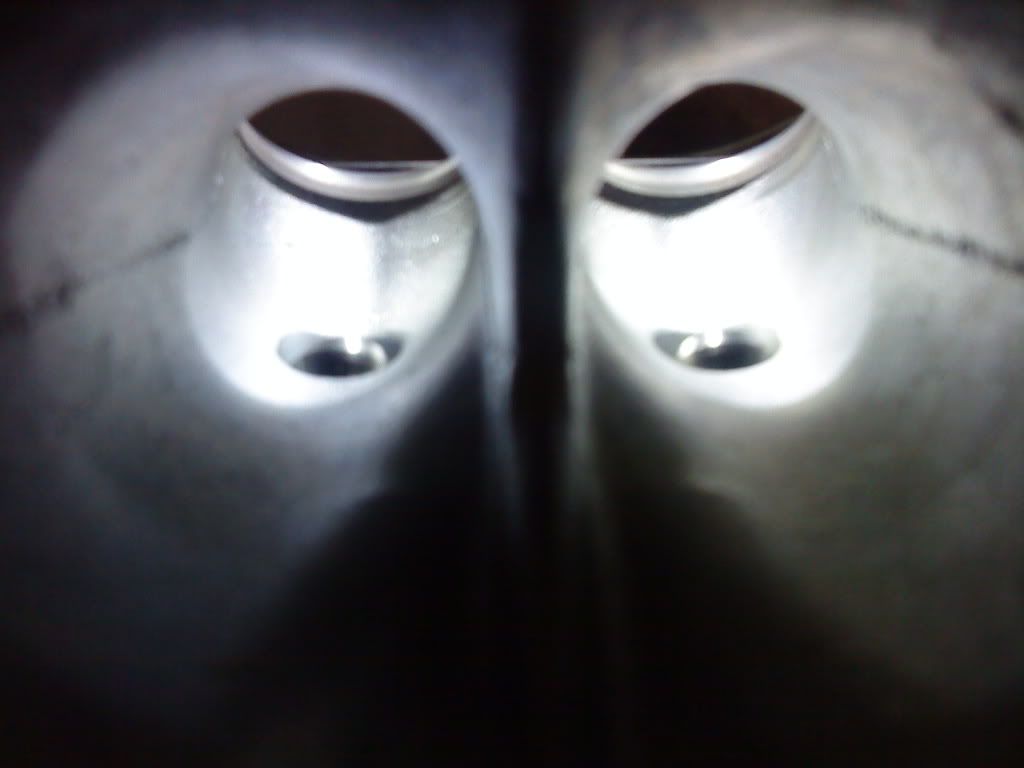 It was like this for ALL of the intake ports. The exhausts were maybe half as bad.
I mentioned above how much the seat stuck out: 3/32'' (at the worst spot). It was mostly 1/16'' ish
Finished: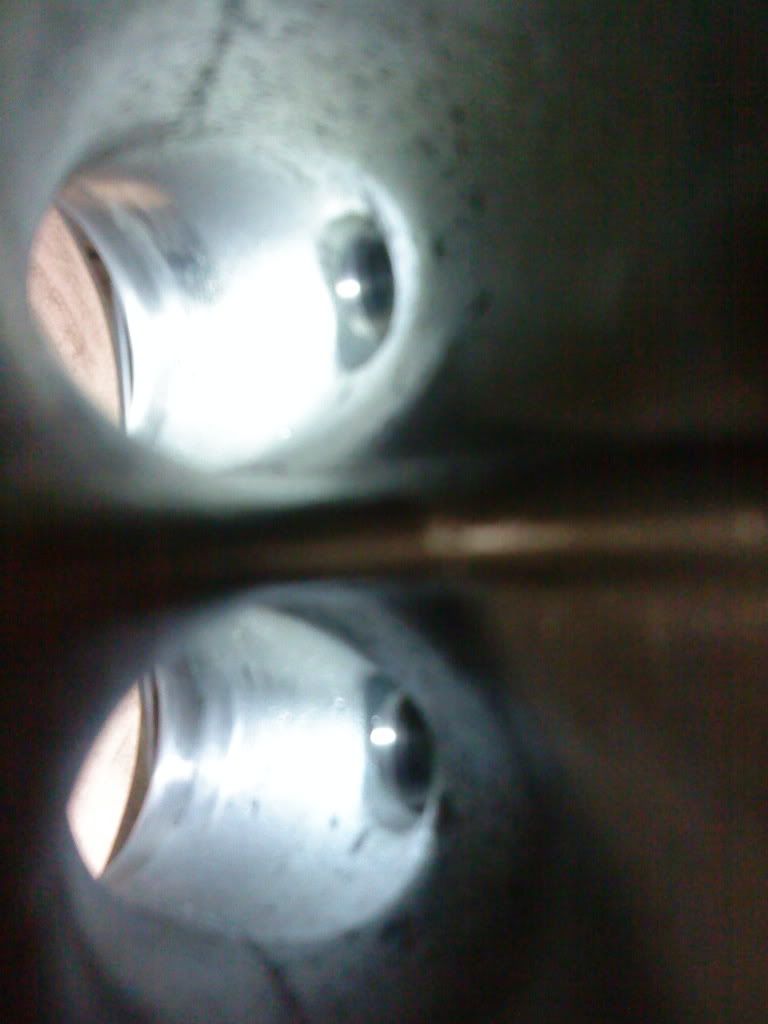 Camera phone pics.
I wonder how much extra flow I'll have by doing this. My guess is maybe a little more oomph off boost. Maybe 1 or 2 ft lbs? Hah!
Seriously though, I think I may gain a good 5 or 10 lb/hp out of this. I did massage the dog leg ports a tad bit more with some actual smoothing action.
I have 1mm oversize manley valves & dual valvesprings w/ Ti retainers too so I think this will help more than a stock head.