It had been 3 years that my car sat, and when I put my built motor in I forgot to put the bolt that holds the pin in the shift fork in and it was feeling weird, so I stopped by to see Andrew at Andrewtech (80 miles away) and he said I wouldnt make it home, so I got a little bit away from there and boom pedal went to the floor. Took the trans out and the case had cracked where the pin goes through so I tig welded the case and all was fine until the next day it didnt feel right so back down there I went and he said something still didn't feel right
On the way home it broke again, just sold my motor and took it out and pieces fell from the transmission, the throw out bearing had broken.
This clutch has 200 miles on it if that, it was only driven to Andrew's shop and back. It has scratches around it which you can see in the pictures that were from the weld and the clutch was grinding the weld down.
Just took it to Andrew's shop the other day when he shipped my motor from me and he said its just scratched dont worry about it its 100% fine. Since the car is going back to stock I need to sell this.
If you want someone to vouch for the clutch being basically new you can call Andrew @ Andrewtech automotive and tell him its about April's clutch.
$375 shipped and PayPaled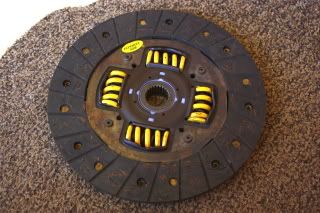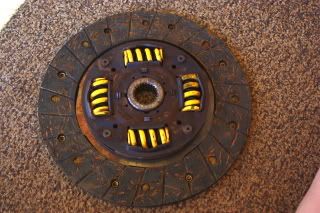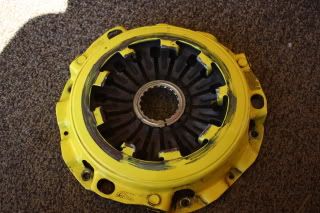 Obviously it does not come with the throw out bearing because it is broken. However, I am not sure what warranty the clutches come with but its been under 1 year, if interested, I can call Andrew Monday and ask him about getting a replacement.