hey guys, i have for sale my set of Bilstein PSS9 Coilovers . These coils have treated me well but, for my application, Struts and springs are just fine. I bought these used with 3k on them this past november. I put on the rears late november / early december and by the time I bought my Cusco camber plates for the front, there was plenty of snow on the ground. So i sat on it, running struts / springs in the front and just the rear coils in the back on my Saabaru. I ended up not installing the fronts at all and finally just picked up a set of Prodrive springs and called it a day.
so here's what i got...
Bilstein PSS9 Coilovers
- 3k on the front (never installed on the car due to winter/laziness)
- less than 10k on the rears (rears have seen one winter and could use a good cleaning)
- Rears come with Group-N mounts installed
- Fronts did not come with any strut mounts when purchased so I bought a pair of used Cusco Camber plates also with 3k
- one thing to note on the front pair, one of the coilovers is missing the damper adjustment knob on the bottom. this was not disclosed to me until the day of purchase, but it didn't bother me then, and i ended up not installing the front anyway.. the knob actually just pops right off and they are interchangeable. So basically, set one of em, pop it off, pop it onto the one with the missing knob, set it... and forget it!!! the pics will show what im talking about
$1300 OBO shipped for everything or $1250 picked up in the local Tri-State area. CASH PICKUP or PayPal + 3% . Buyer pays for all shipping etc.
im located 15min from Edison,NJ 08816 for reference
lmk i need moneys .. always open to negotiation but im in no hurry to sell so dont push it. not really looking for any trades in particular, but hey you never know. im a sucker for heated STi seats
sorry for the crappy iphone pics.
i guess you can tell which ones are the rears huh
dirtayy!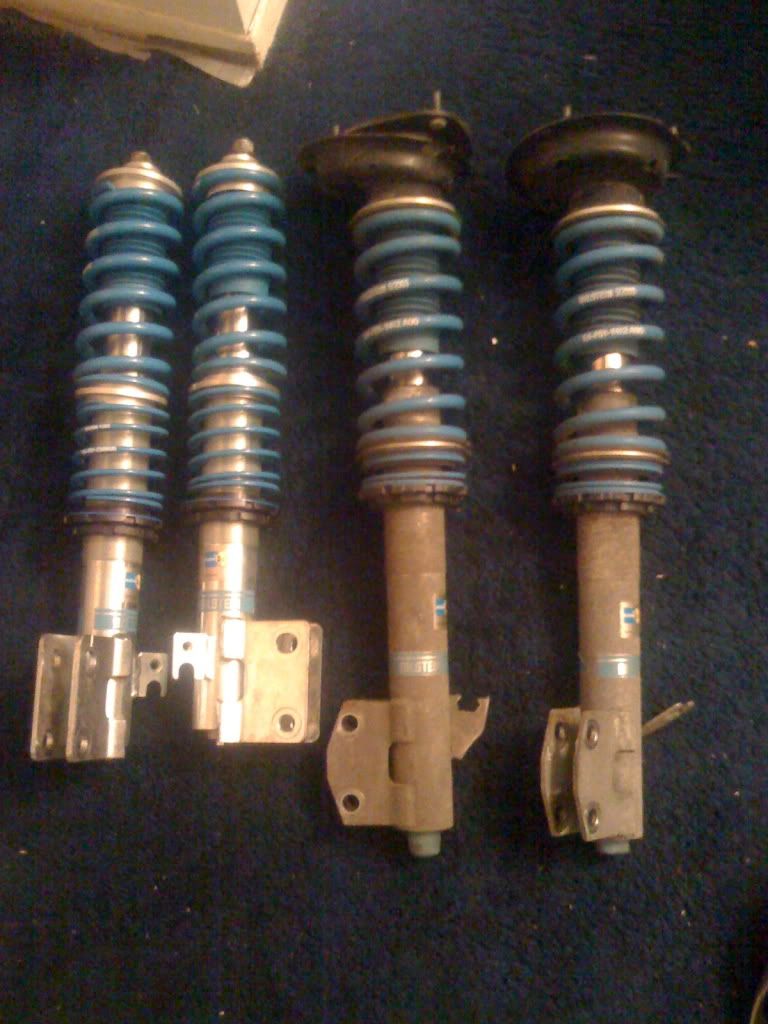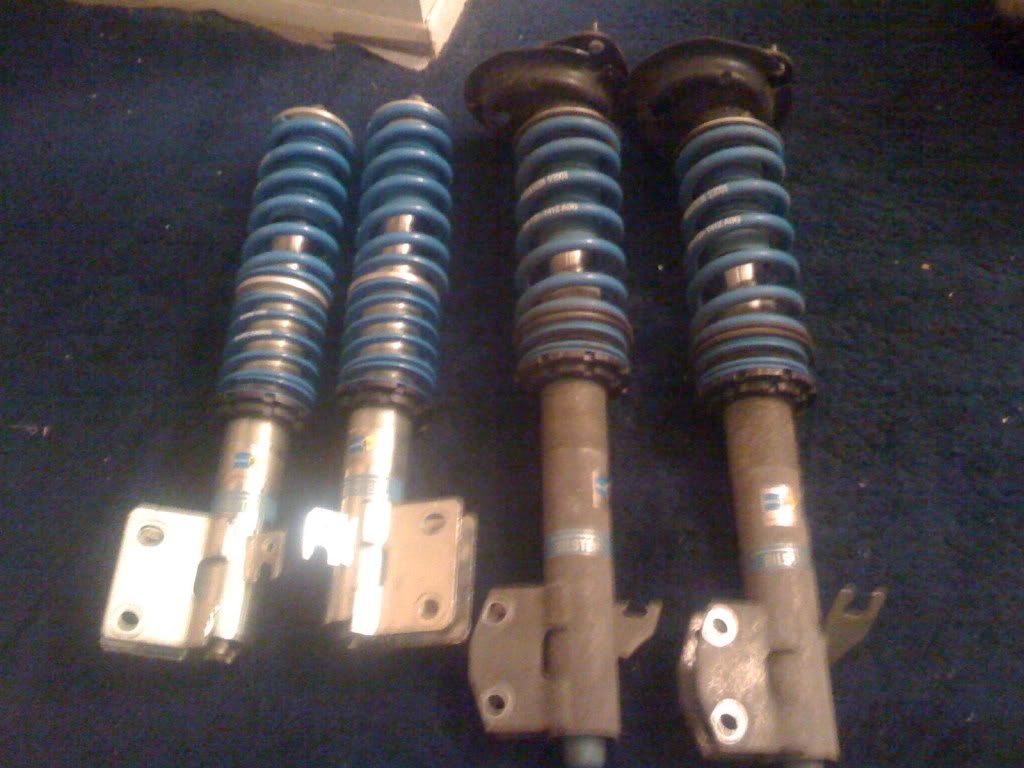 see on the one on the right... the knob is missing.. but like i said, it's not a big deal bc you can just use the other one. im pretty sure you can order a replacement knob from Bilstein if you like.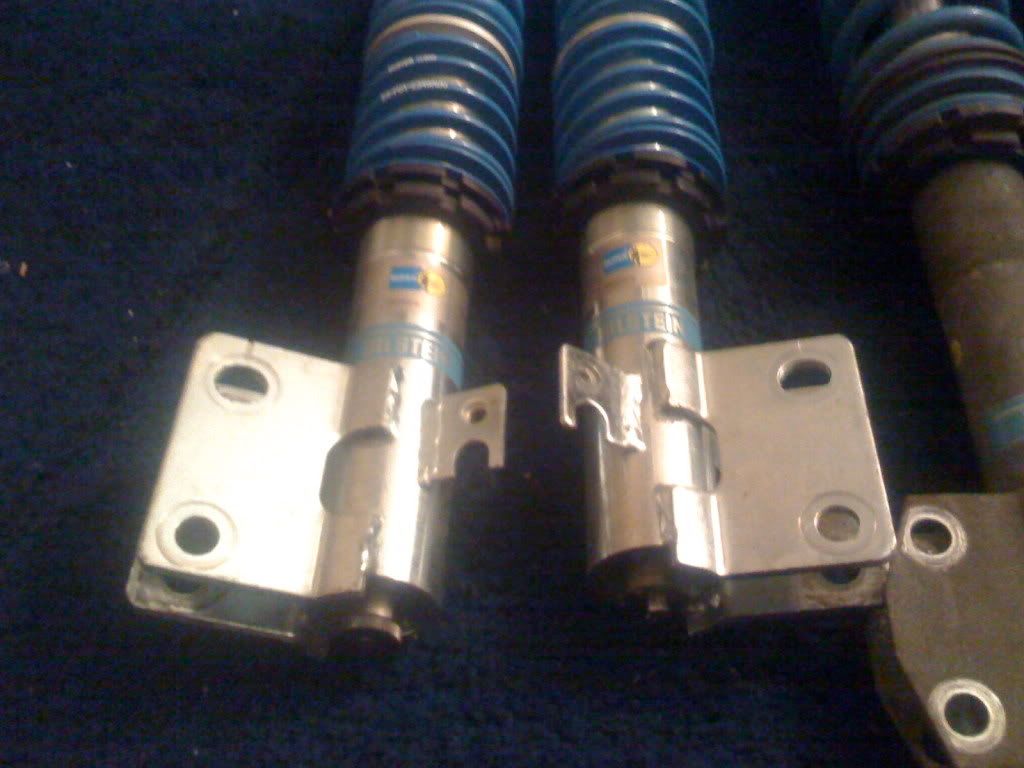 part number for reference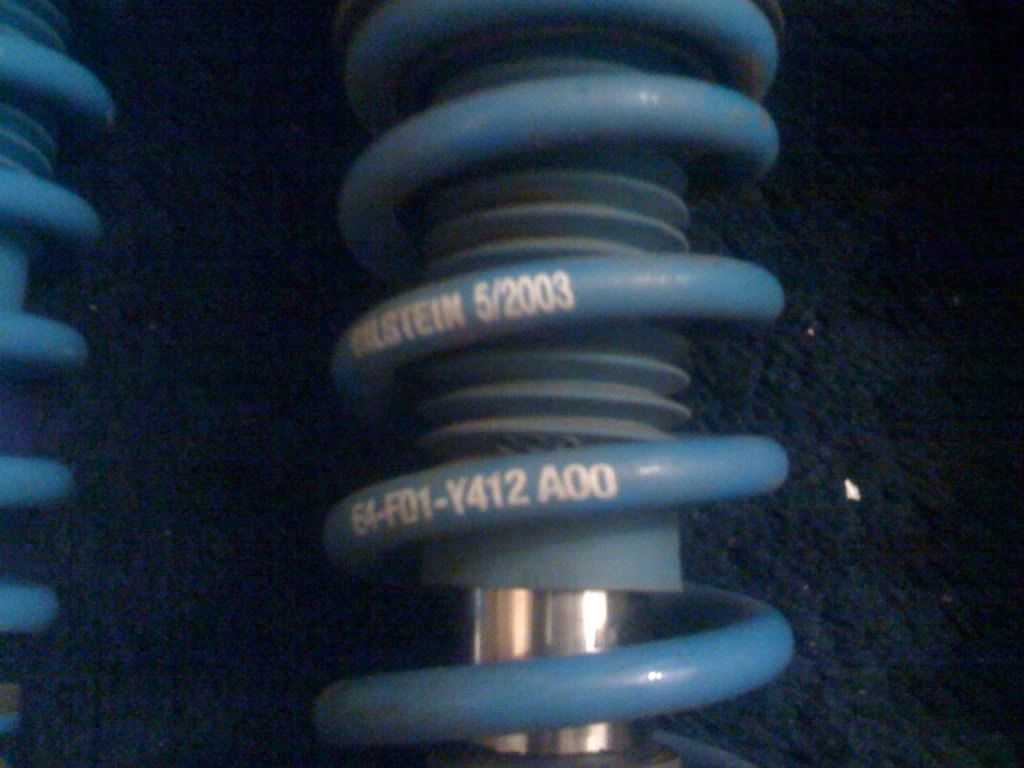 camber plates
Contact Info:
email:
[email protected]
AIM: pinoyillement
cell: 646.283.6987
or you can just post/PM me here . i check the forums regularly
buy with confidence, i have 100% feedback non-scammer status