Starting with this pic.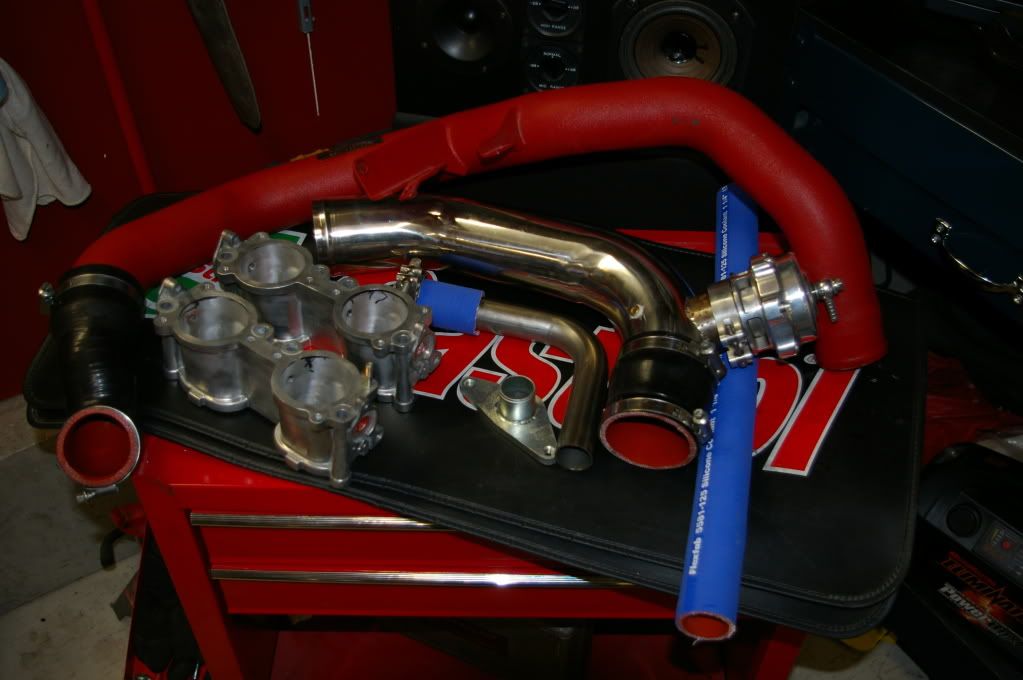 APS charge pipe to throttle body - $80
90 degree mandrel bend 1.25" - $40
1.25" silicone hose 2ft - $20 (or $50 with pipe above)
APS BOV/BPV adapter - $50 (I ordered one, and then found another locally
)
new item:
APS BOV - $100
GFB BOV - $100
*** BOV's are sold as is. It's up to you if you want to install a BOV on a Subaru
tons of random t-bolt clamps - make an offer on one, or all
random hoses, pipes, and MAF blow through - make an offer on one, or all
Also, I have a set of front camber plates built by Ground Control. I still may use these, but don't need them asap, so let's see if they sell.
$240
I forgot about these.
Intercooler cores from Kinetic. I bought a big core then cut it down to make civic and integra fmic's back in the day. I only have one core left that measure about 28" across, 6" tall, and I think 3" deep.
$100/core
PM or email me.