I figured this out today so I thought I'd share. Last couple times I did this I had to disassamble the parking brake, this time, everything stayed in tact and it took about an hour for the whole install.
Anyway,
First take off the abs ring, abs sensor, and these two spear looking things that are held on by springs and washers:
Go to autozone and pick up a spare lugnut. Thread it as far as possible, then back of a bit: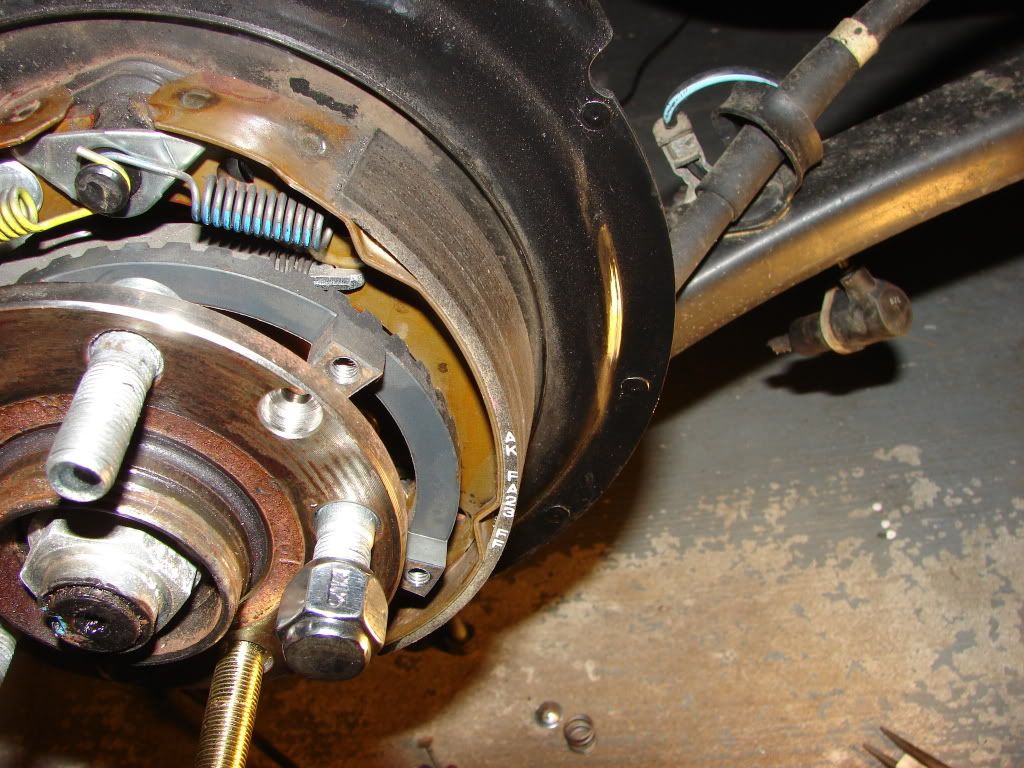 Get a heavy hammer and hammer the sucker out. Make sure you move the abs ring out of the way as the nut is comming out. If you bend it, you're screwed: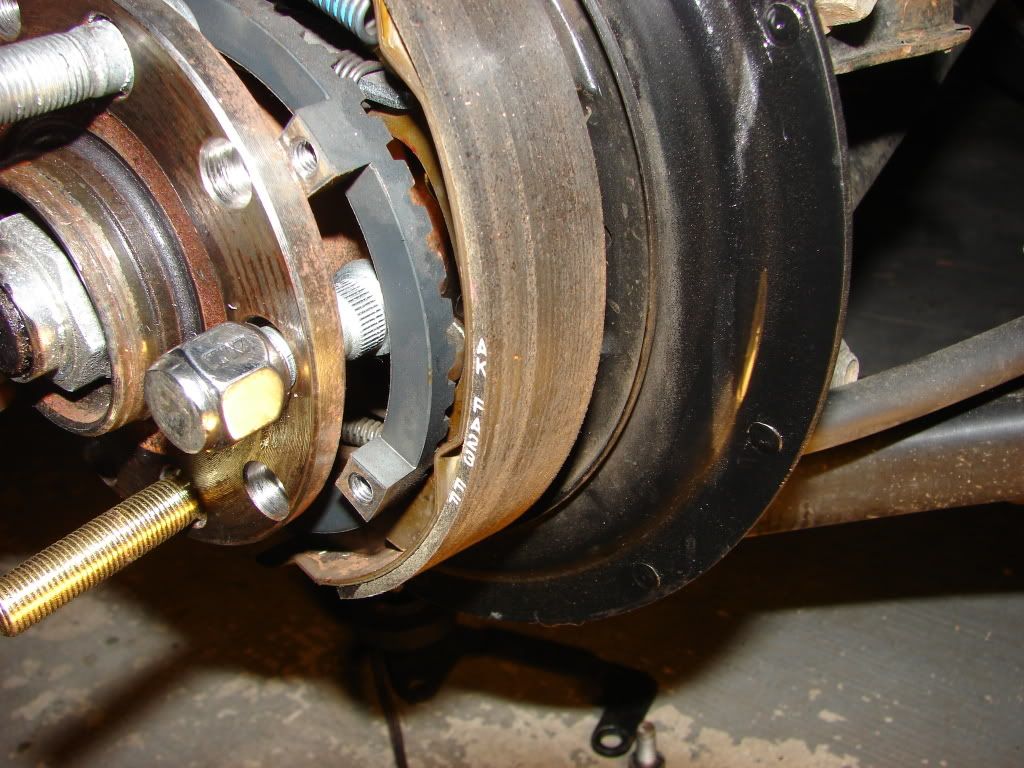 Now you can pull the pads forward and get the stud out. You can only get it out from the side closest to the front of the car. If you can't get it out, you can rotate the hub
Now you can insert the longer stud the same way. It's a little tight, but you can rotate the hub again and it'll go in.
Next, get a couple of big washer and make sure to put grease between them. It'll make getting the stud in much easier
Next, you can hold the hub with one wrench while pulling the stud in with the other:
Al done:
Then when you have to put those spear things back in, they're a PITA. but if you take a pair of pliers and tape two small washers in as shown so they can't close all the way, getting everything back in is nice and easy.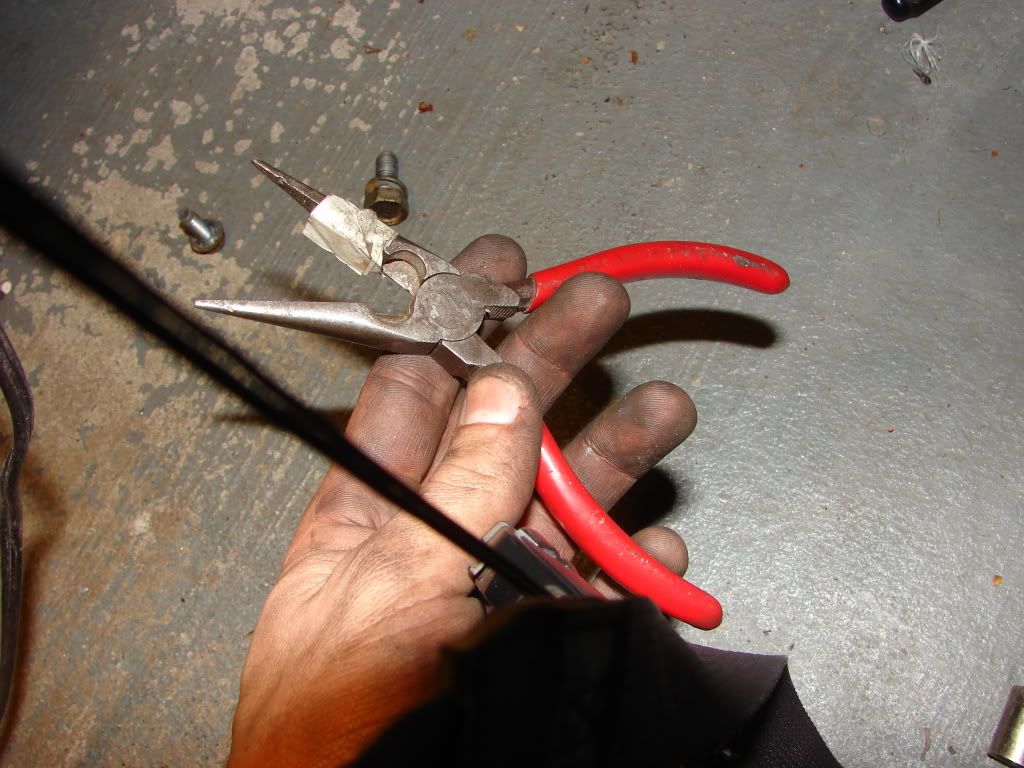 That's it