Scooby Guru
Member#: 73805
Join Date: Nov 2004
Location: NEPA
Vehicle:
Hint
forward in Italian
New Car Shortage Coming- You Better Buy Now!
---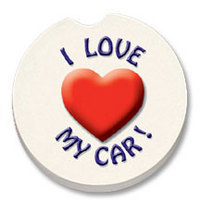 Quote:
You may think we're crazy, but in digesting the automotive news over the past few weeks; listening to J.D.Power and The Conference Board presentations;

applauding the GM, Chrysler and Ford union agreements; talking to our editors and just putting 2 and 2 together, we have grown to believe that within the next few months there will be a shortage of new car inventory in the brands and models you want most.

Of course there will remain some back line inventory and hard(er) to sell new cars, but even they will begin moving off the dealer's lots soon.

Why do we think this is going to happen so quickly?

1. PENT-UP DEMAND

There is a pent-up demand for buying a new car, I can feel it in the air. We Americans love new cars and those of us who have not been devastated during this recession, and can afford it, are beginning to feel that "I Gotta Get A New Car Now (IGGANCN) stirring welling up in their stomachs and hearts…no they don't need a new car, they just want one and will use any excuse to buy one now (so maybe this article will give them the excuse they need).

You can mingle with the hordes of the IGGANCN minions, just visit any new car dealer's lot when the store is closed, late at night or on a Sunday and you will be amongst them, you will think the dealer is making a commercial with all of the IGGANCN tire kickers wandering around with that gleam in their eye and drool on their chins.

2. REDUCED PRODUCTION

Virtually every car maker has cut back on their production big time. And you know what happens when supply doesn't meet demand…new car buyers will lose any advantage they might have over the next two months in negotiating a better price (whatever that means). IGGANCN buyers will then not only have to grovel for a good deal but may have to settle for a second or third choice of color and trim level of their heart's desire.

3. INCREASING FUEL PRICES

As T. Boone Pickens says, "Listen to OPEC, they are telling us they need $75 bucks a barrel and they will get it and more". So when the price of gasoline goes up (again), and it will, because even with all of the Alt Fuel Bla Bla, American car buyers still have no real choices, so gas power it will be (at least for a while). Those high MPG cars that are sitting on the lots today will be flying off of them at the first hint of rising gas prices (hint hint).

And production of cars, minivans and cuv's that meet a family's transportation needs have been cut back the most, so if you have lots of kids, like to tow things and just like wide open spaces or just really need a big vehicle get ready to join the IGGANCN club and act soon or else.

4. FEWER AUTO BRANDS TO CHOOSE FROM

Buh Bye Saturn, Buh Bye Pontiac, Buh Bye Hummer, Buh Bye Saab (at least for a while). What does this mean? Supply and Demand…the less choice a buyer has the more leverage the dark side has…and you know that even with today's excess inventory, as soon as you want to buy a car they regain the leverage…so happy shopping.

Ok, so what should an over the top, fanatical IGGANCN believer do now?

1. BITE THE BULLET (which of course is what you WANT to do anyway!) - convince your spouse, lover, boss, kids, neighbors, strangers, fellow workers, social group members, clergy, and even your pet that NOW IS THE TIME for you to buy a new car… and once you have convinced them, you will be free to do exactly what you have wanted to do for the past year…BUY A NEW CAR NOW!

2.RESEARCH- while you still have a real choice of the makes and models you really want to buy use the tools found here on The Auto Channel to create a short list of your potentials and follow our easy 1,2,3,4 system to buy the car or truck you NEED (ok maybe just WANT...but hey that's a NEED too isn't it?)

3. HAVE FUN and don't be ashamed that in these worst of times you have taken the effort to relieve your IGGANCN stress and anxiety…oh yeah if enough of us do it now the bad times will change...because how the auto industry goes, so goes the economy of our country (and the world), and we are all patriots aren't we?

4.THANK US LATER- Remember who loves you baby.
http://www.theautochannel.com/news/2...29/458789.html