So I picked these wheels up around the end of last summer as I was going to use them for rally cross, but since then they've just been sitting in my shed collecting dust. I had one of the tires patched but it seems as if the patch didn't hold because when I brought them out this morning one was almost flat and the other three were still hard as rocks. I'm sure the tread on the tires could get atleast one rallyx out of them, but other than that the wheels are fine. Tires on them are P205/70R15
This is what they came off of: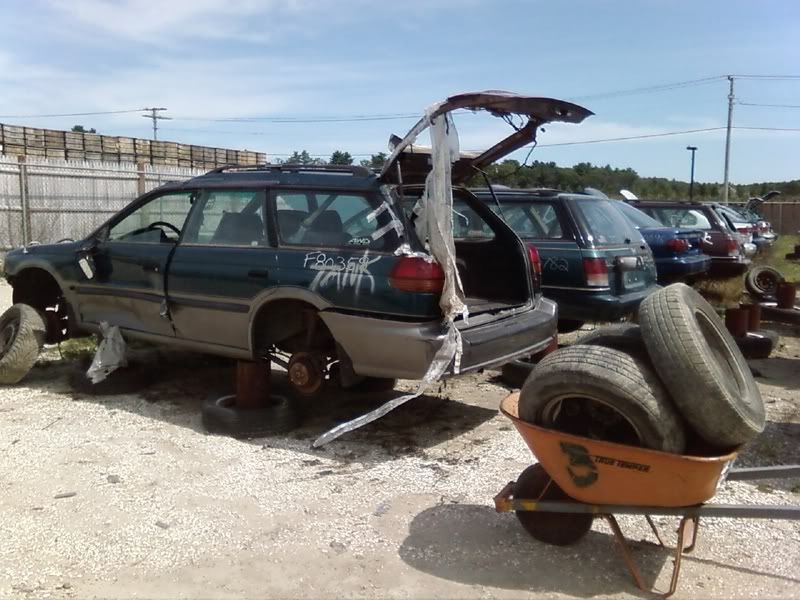 how they are now: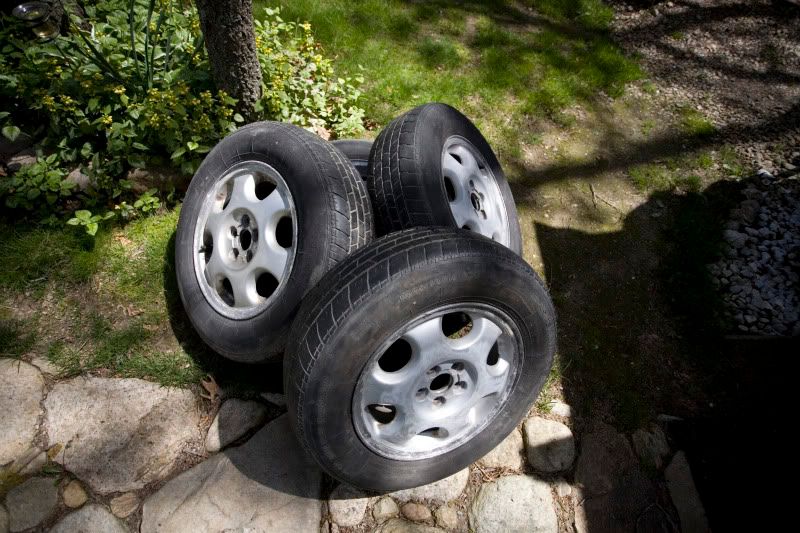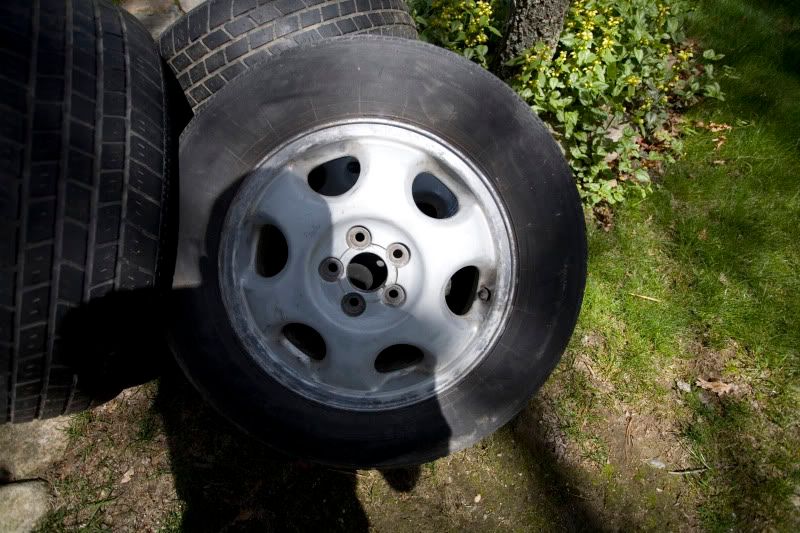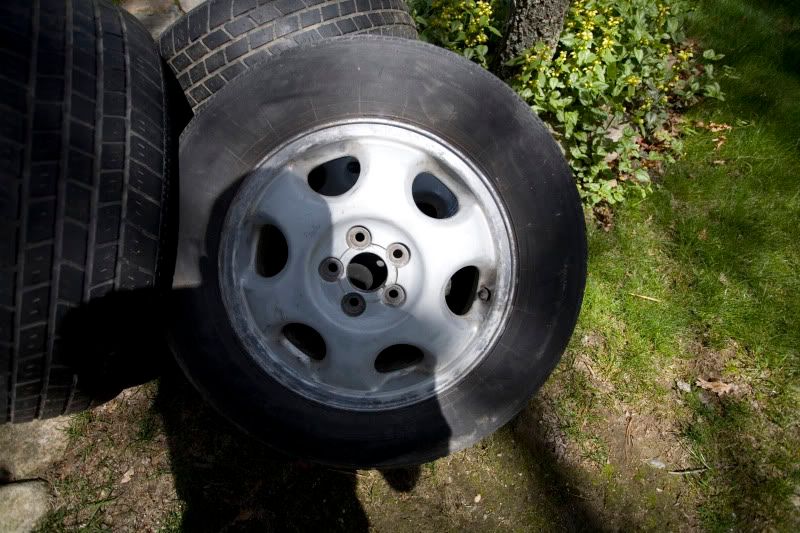 I'd like to get $100 for them, I really need to get rid of these because I'm moving in the near future and could use the extra cash. Seeing how I'm out on cape cod and I don't think too many other members are out here, I'd be willing to drive off cape a bit to arrange to meet with someone? Let me know. You can email me at
[email protected]
because I'm not on here too much, thanks.