Post pics of your plugs, i'm sure you will get more help that way.
As far as powering your 05' HID's you are going to need to make harness that pulls power directly from the battery, is grounded to the chasis, and has a relay that is activated by the lowbeam switch (the wires that were used to power your stock WRX lowbeams).
As far as the highbeams, like P. Barnie mentioned, you are going to need to splice into your stock (WRX) high beam connector (same plug as your low beam, since both lows and highs were produced by one bulb in your 02') and just hook those up to your 05' wires. no relay is needed for the high beams.
Like P. Barnie, im at a loss for the turn signals, but im willing to be the plugs are very similar.
EDIT: Here is a diagram, most of this you wont need, but look on the left hand side for the 9007 headlight plug (your stock 02' wrx plug) this should help you see what i'm attempting to explain.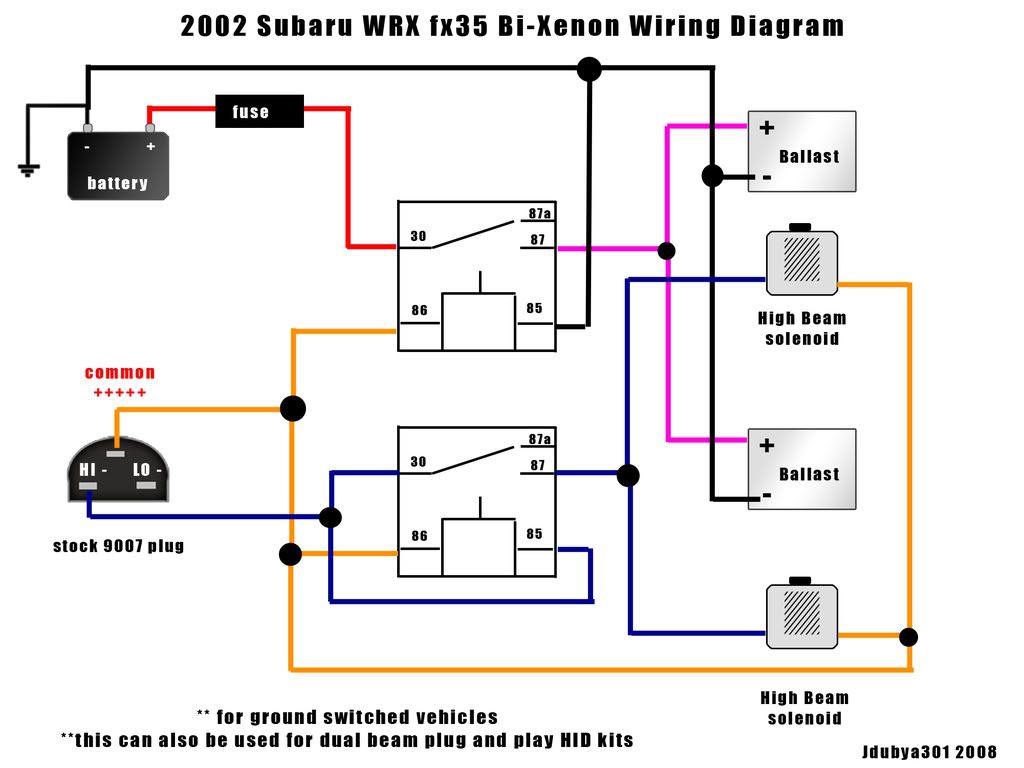 EDIT #2:
It looks like after re-looking on that wire diagram, if you disregard the diagram on the bottom (the one with blue lines), and only mimik the one on top, that should tell you how to make your wire harness for your lowbeams.
Then for the high beams, just splice the common +++ and the high - to your 05' high beams, and you should be in business.
***The diagram is not mine, I DID NOT create it, i used it in a thread of mine, which references the originator of it. Please give credit to him.
Original Thread:
http://forums.nasioc.com/forums/show....php?t=1544617