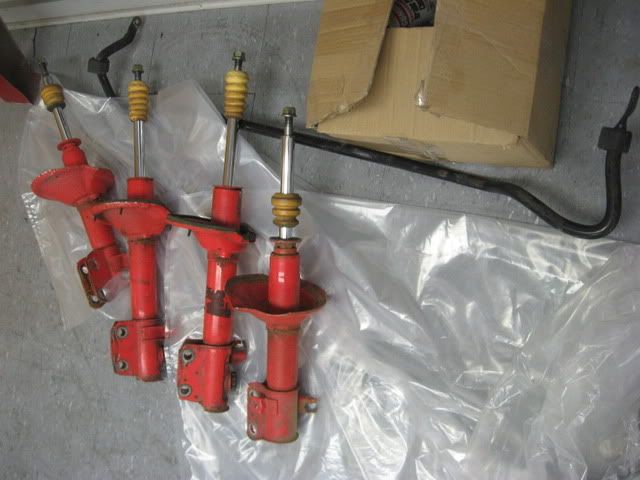 I bought this originally to replace the KYB GR2s that i have on my Sedan (i thought they are too soft) but never got a chance to do so. The previous owner had it for ~40-50K before he took it off. I was planning to use this for my coupe i recently purchased, but i opting out for Coilovers instead.
They are in working order according to previous owner. I inspect them and I see no leaks or oil. All struts stand up on its own and has resistance when i push them down. I'm including bumpstops for it (Front - Subaru part #20321AA201 $25ea + Rear - part#20371AA041 $17ea.)
These go ~$500 or more brand new.
I'm asking $250. I will include (4) Strut mounts if needed for additional $35.
LOCAL pick up prefered, but i'm willing to ship on buyer's expense.!!!
Just PM me with your zip, shipping should be no less than $25 depending on location.
Thanks