ITEM:
02/03 wrx tokico springs and shocks
PRICE:
$500
SHIPPING:
buyer pays
DESCRIPTION:
tokico hpk spring and shock kit for 02/03 wrx, may fit others? help me out subaru guys. these were put on a credit card for a friend who never paid for them, just trying to get some money back. still new in box.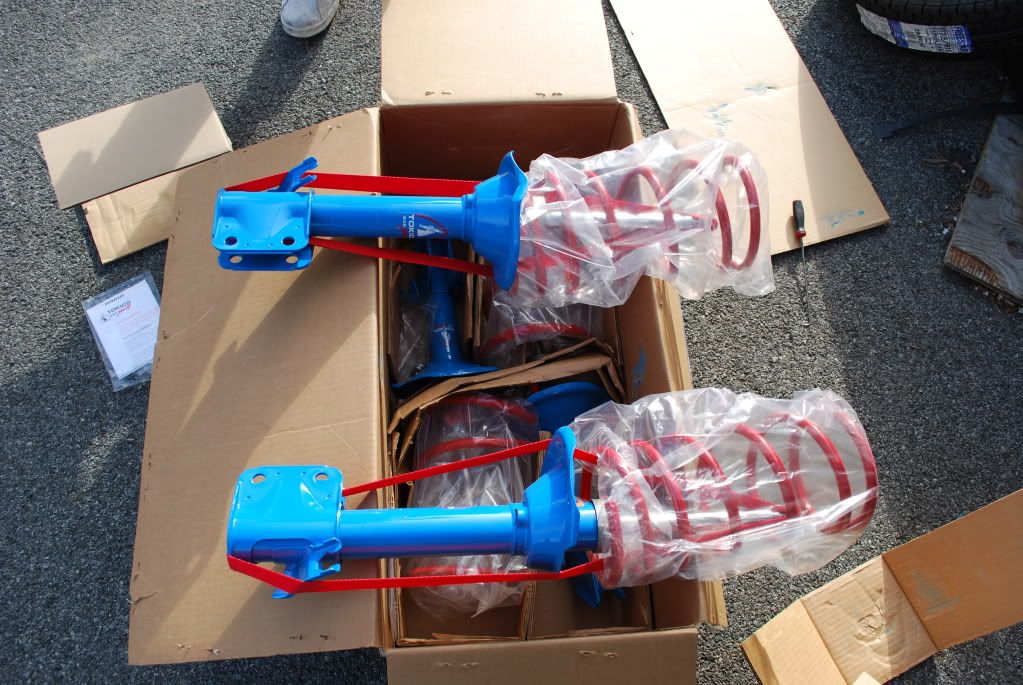 TOKICO's HP Series - the famous "Blue Shock" - continues to be the overwhelming choice of performance enthusiasts looking for the best in overall handling and ride quality. The HP Series damping typifies TOKICO's valving flexibility and philosophy by minimizing low speed damping force and greatly increasing damping at medium and high poston speeds for improved compliance.
The following parts make up this kit:
* TOHPK349
Front Drop - 1.25, Rear Drop - 1
The kit contains shocks and springs for the front and rear of the vehicle.
I cant find the spring rates anywhere online