So my car has a blow through maf which I have to block off the pcv valve in order to prevent a boost leak. While I was reading up on that I started reading up a bit on crank case ventilation. In my research I decided to make some changes to my catch can hose routing.
Theory- when the car sucks in on the intake thus creating a vacuum that passes through the catch can and into the valve cover. Then since the valve cover and the crank case have tubes that connect them in order to equalize pressure will suck air from the crankcase into the valve cover and into the intake. Then the filter on the crank case will allow for a source of fresh air to be sucked in.
Disclaimer- I truly have no idea if this really works and by no means do I recommend that you should do this to your car.
The sti comes standard with a t fitting that connects both valve covers to the center of the crankcase Iím guessing to assist in equalizing the pressure between the two.
My stock line melted due to contact with the turbo so i replaced it with stainless steel lines.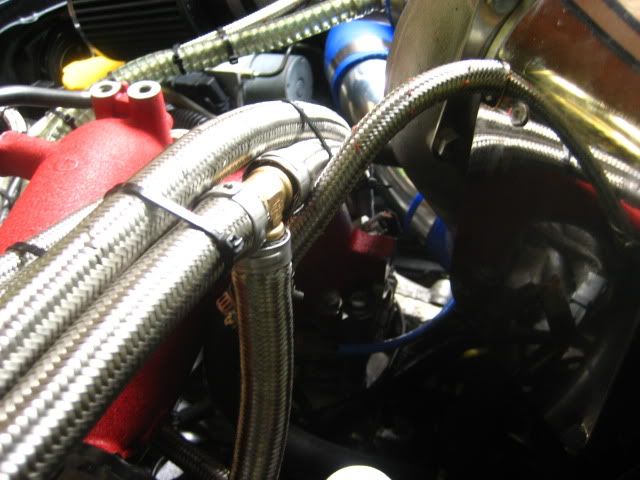 Here you can almost see where the third fitting attaches to the crank case directly under the throttle body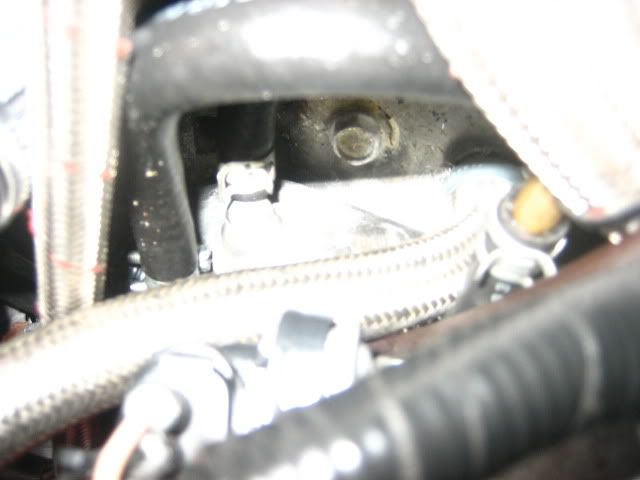 Then I connected both valve covers to a t that ends at the catch can.
Then I ran a line from the catch can to a vacuum line on the intake. itís the stainless steel line closest to the filter.
Lastly take a crankcase breather filter and insert it over the previous location of the pcv valve on top of the crank case