Here is my last run against my buddys STI he had a cross pipe stock uppipe, turbo back , and intake.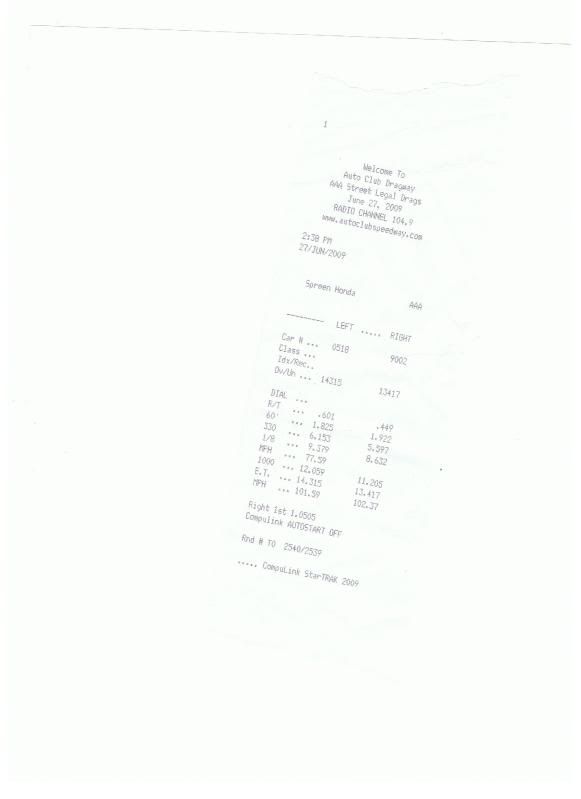 Im the left and he was on the right, i missed 2nd gear for some reason i was having problems with 2nd gear all day that day.
I didnt get a video of this run. But my launch of this run was very good. I cant belive i missed a gear it was a horrible feeling.
RT......601.........449
60'.......1.825......1.922
330'......6.153........5.597
1/8th.....9.379.....8.632
mph.....77.59......00000
1000....12.059....11.205
E.T........14.315......13.417
MPH......101.59.....102.37