Gauging interest or for sale is a total AWD drivetrain, including subframes and crossmembers. Also is a mechanical limited slip differential in the rear, which makes the car rotate much better than with the stock open differential. Anyway, the specs:
from 1997 Impreza Outback Sport
5-speed manual transmission
3.90 final drive
super-rare 3.90 mechanical LSD w/ axles (from V2 STi RA)
rear disc brakes (!)
e-brake cables
all crossmembers and subframes!
lateral links!
trailing arms!
*no front axles (you have them already)
*no front brakes (you have those, too. upgrade 'em!)
*no brake lines
*needs a new transmission mount (cheap)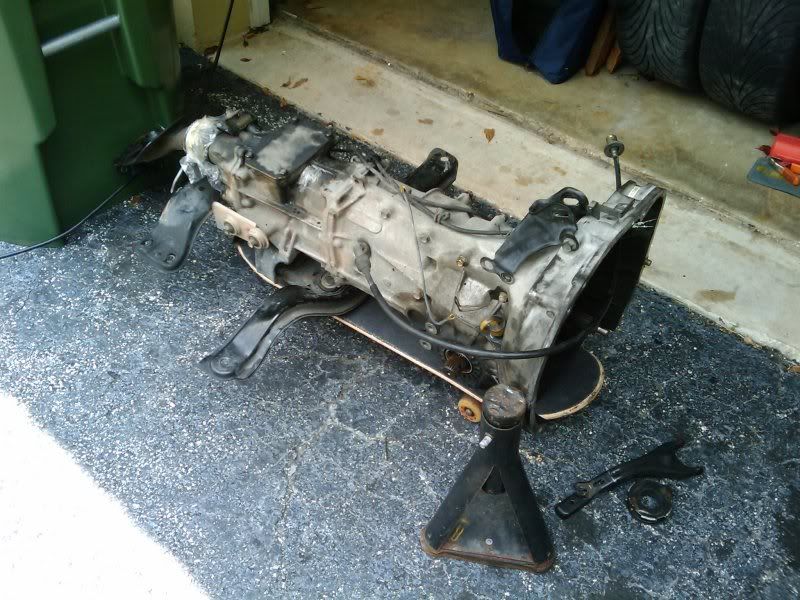 Driveshaft not pictured, but included. AWD gas tank also available for moneyz. I will even include the stock rear diff for freee!
ASKING: $1000 OBO
Please keep questions about the product in this thread for everyone
And comments/questions about the price in PMs
Located in North Miami, FL. I can not ship this, therefore is available for pickup only. If I can't sell it, I guess I'll just make my FWD L into an AWD L. It certainly comes in handy when driving through hurricanes down here