go mods:
2005 2.0L wrx
vf34
wrx 565cc injectors
walbro 255fp
gm bcs
invidia v2 bellmouth dp (catless)
hks carbon ti catback
turbo xs up-pipe
xpt stage 2.5 map @ 18.5psi
spt sri w/heat shield
it's nothing impressive lol. i found out the base map from xpt tuning is designed to be safe WAYYYYYY safe lol. put it this way, the afr was reading 10.3!!!!!!!!!!!!!!!!!!! at WOT. the guy operating (Artie) the dyno said i could pick up about 30-40whp and 30-35wtq from tuning. the xpt tuning map runs great, don't get me wrong, its just overkill in the safety department lol.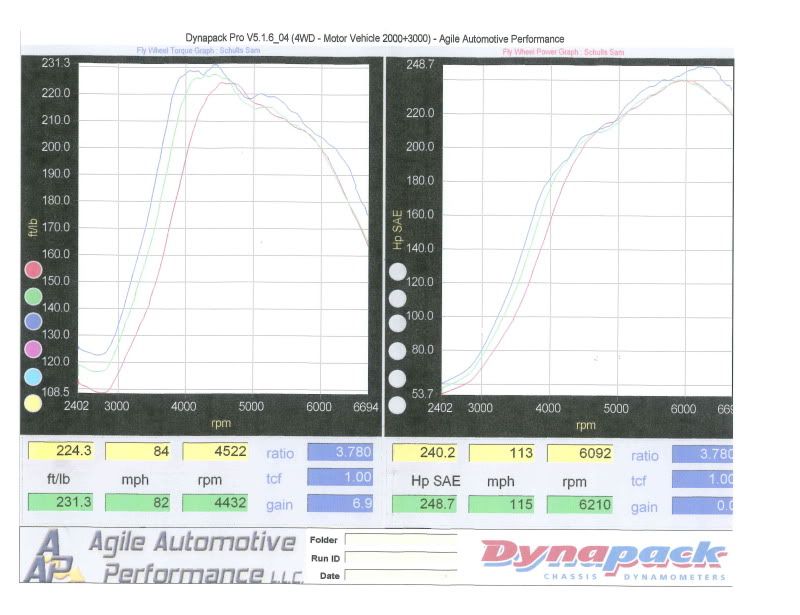 check out the air/fuel on the right chart....10.3.... just a tad rich haha
the boost curve is pretty wavey. I'M not sure why, but i'm supposed to be running 18.5 psi (that's also what my gauge says), not sure why the charts are saying different...anyone have an idea?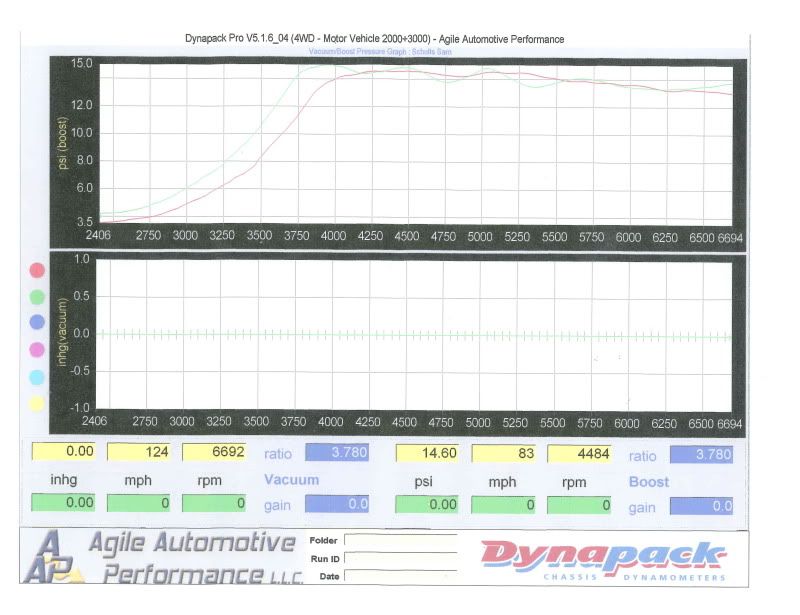 my friend nick that met me there
]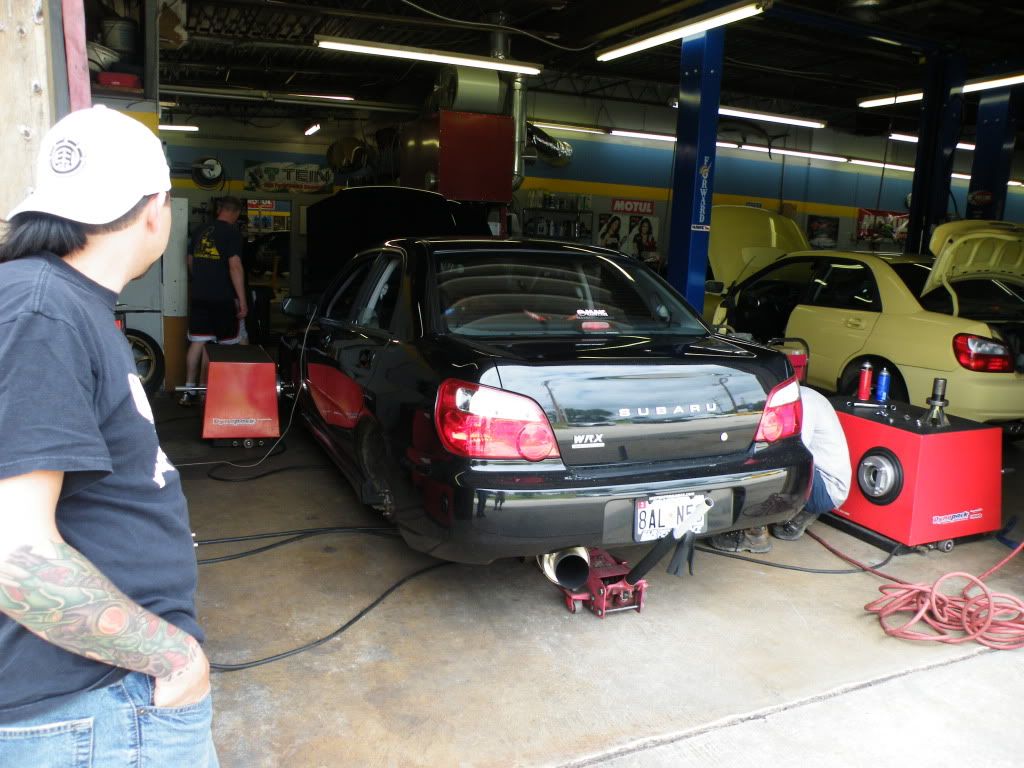 one of the dyno pulls
so once i actually get a real tune and get rid of this base tune, i should end up around 285whp and 266 (hopefully). i hope i can get my buddy who knows and tune's subies to hook me up :mangel: either way, the car drives good, it's safe and decently quick. can't complain because the xpt tuning map only cost $52 (as long as you have the $150 cable) and it comes with launch control.