Canon XSi
- 18-55m IS kit lens
- BG-E5 Battery Grip
- Canon strap
- TWO extra batteries
- TWO 4gb Sandisk SD cards
- Original box for the XSi kit
- Original box for the battery grip(bg-e5)
- All original manuals included
- All original hardware included
**the XSi is missing an eye cup. but you can buy it on ebay for less than 7 dollars.
Price: 650 w/o shipping
Reason for sale: I just upgraded to a 50d.
pics of the camera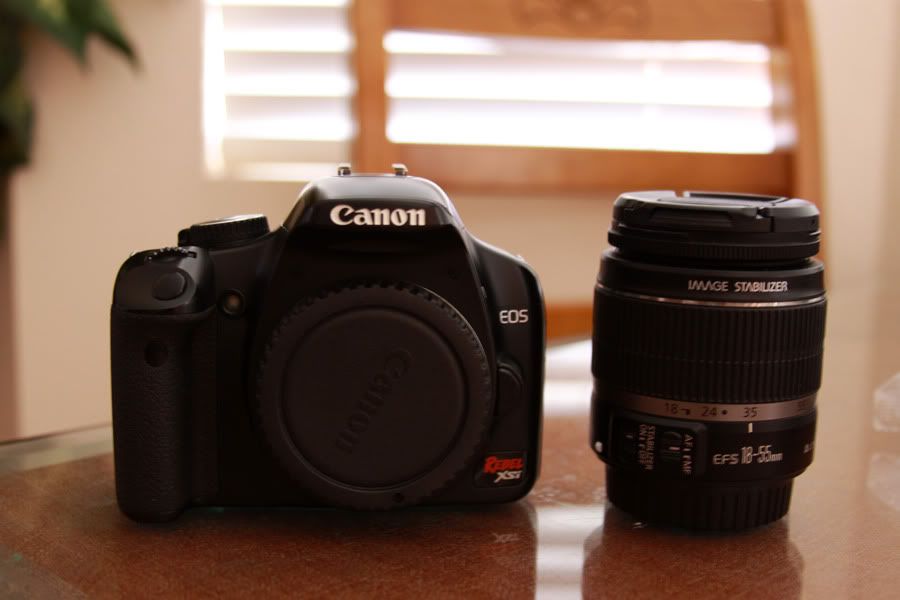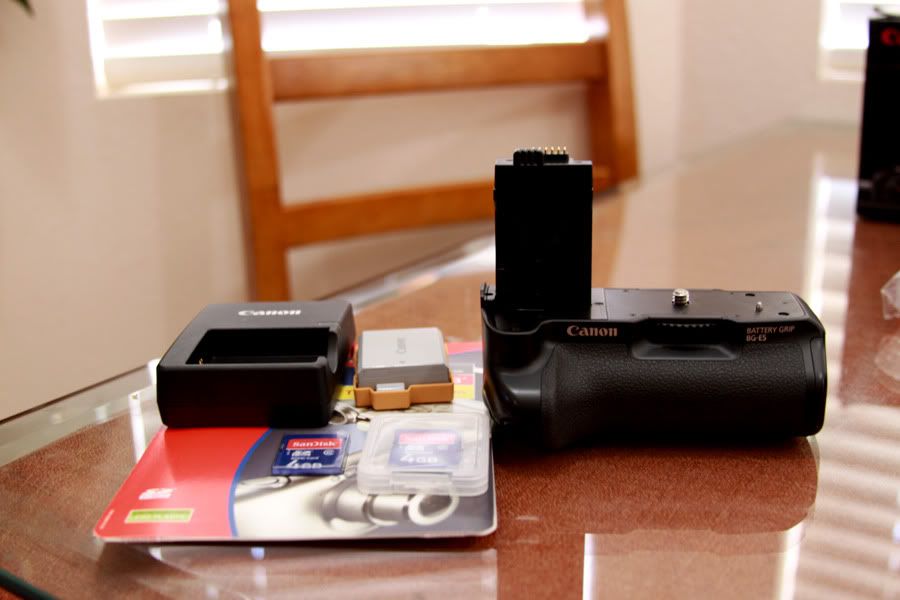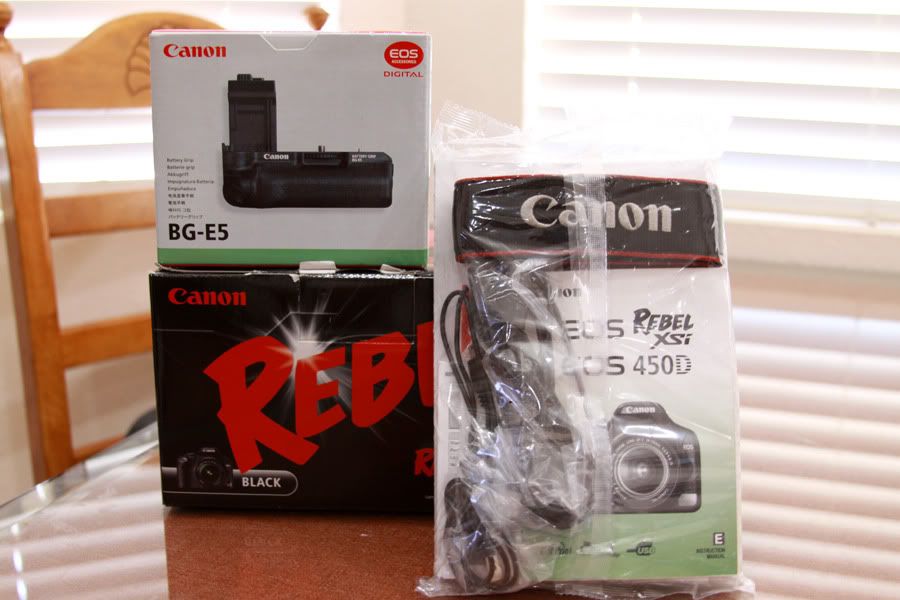 ********the two extra batteries are already in the battery grip**********
the pics i've taken w/ it.