I have a like new Tippmann A5 for sale, this gun is 2 years old. Since i bought it i may have used it 10-20 times. No scratches, dents or scuffs. The gun includes all that is in the picture.
Tippmann A5 Paintball gun
Response trigger upgrade (Variable fullauto trigger, not electronic)
Flatline barrel
20oz Co2 tank with on/off valve
Bottom line kit
2 extra ball hoppers
Cyclone Hopper
barrel cleaner and misc tools.
OEM 8" barrel
Foldable Mp5 stock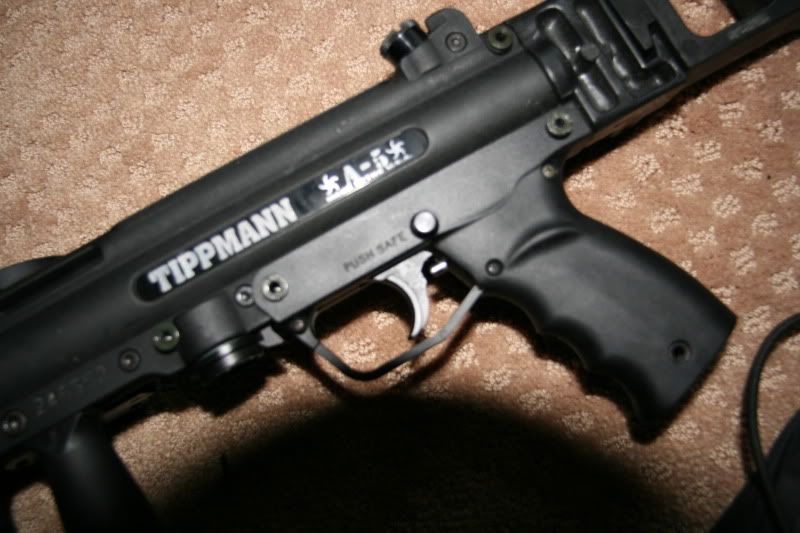 Asking $200 shipped!