JNA Performance is proud to announce Gimmick Motorsports to our line up of products. We will be carrying the entire line up so if you have a part in mind, PM us!!
Gimmick Motorsport Turbo Inlets ON SALE!!
To Order:
http://www.jnaperformance.com/index....product_id=432
Featured Products for May:
Gimmick Motorsports Short Shifter 5 Speed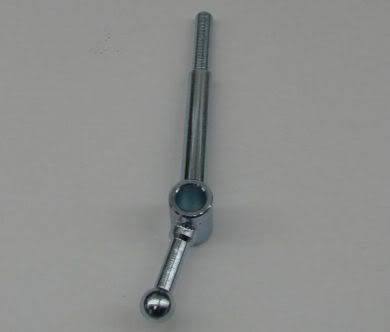 Everyone deserves a choice and some silly adjustable thingamabob just doesn't quite cut it. For those of us that want a genuine short shifter to replace our standard one and want it to be solid and avoid the moving parts to strip loose or break. Here is the answer. No need to look at one place for a sexy short shifter anymore. You now have a choice.
Designed overseas using a factory shift lever this part will reduce overall height by close to 25mm as well as reduce overall throw by up to 40%. Will retain the same solid feel of the factory shifter. No quality sacrifice here!
All Gimmick Motorsports parts come with a limited lifetime guarantee.
Aftermarket performance products are designed and sold for off road use only.
Will fit any Subaru Impreza equipped with 5 speed manual transmission.
Gimmick MotorSports Crank Pulley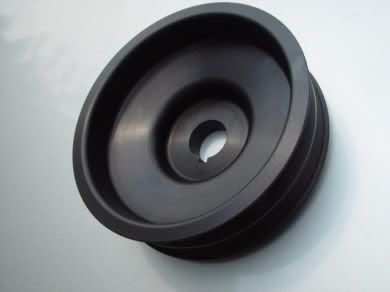 This baby is made in the Good ol' USA from the highest quality aluminum and machined to the most precise tolerances. Your engine is important to us and being that our promise to our customers is reliable and safe performance, we didn't skimp on the design and manufacturing of this crucial part. We researched Machine shops and selected the absolute best that was available. This means exactling tolerances, precision tooling and OEM quality.
Also, unlike our competitors that create the illusion of quality and use that illuson to overcharge you, we have gone the extra mile with one of the only lightweight pullies on the market to utilize the added strength of Hard Anodizing. Why Hard Anodizing you ask? Well, we simply want to make a better product and when a little added production cost can produce a pulley that is not only alot lighter than the stock one, but also 30% harder than stainless steel. Then we just had to do it. Also, Hard anodized aluminum will not fade, discolor or chip. This finish will last beyond your wildest expectations so stop buying cheap cookie cutter pullies that are all about looks and get the best.

Gimmick Motorsports Radiator Hose Kits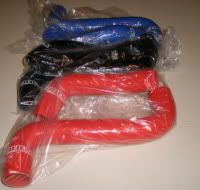 These silicon radiator hoses are made to the highest standards just like our inlets and MAF tubes and are designed to fit your car and your wallet the way they are supposed to. The superior construction and thick design prevents them from collapsing or expanding and allow much greater flow than the factory units. The superior design means improved reliability, better cooling system performance and less maintinence requirements down the road. Combine a set with one of our Fail-Safe thermostats to complete the cooling system upgrade! What more can one ask for when buying parts for their performance machine. Available in red, black and blue silicon.
All Gimmick Motorsports parts come with a limited lifetime guarantee.
Aftermarket performance products are designed and sold for off road use only.
Will fit any Subaru WRX 2002, 2004+ STI as well as Forester XT and Legacy GT