Asking Price: $15500 OR BEST OFFER... I am willing to pay 100% of shipping costs to anywhere in the United States with a reasonable offer (except for PR or HI).

Reason for selling, potential first time home buyer need money!
Car made 477hp and 400tq on 23 psig... I run it daily on 20psig.. At 20psig it makes 446hp and 370tq. The car has been legit dyno-tuned by a well known tuner in VA. It has AEM EMS, Lovefab turbo manifold, Real Garrett BB turbo, and other name brand parts. Motor has extremely low mileage with a replaced timing belt already!
Interior is missing the cd player trim piece.. It can be purchased brand new from FR sports. Interior is pretty nice despite the missing plastic piece.. Does have usb/sdcard/cd player.
$21k invested after dyno-tuning and all mods. There aren't too many ways to build a fast RB'd S14 this right for cheaper than what I am selling it for.
PM ME or email

[email protected]

OR CALL 804-437-1245 to reach me right away!

Front wheels are being refinished (reason for not being on newly painted pics)
Newly Painted Pics: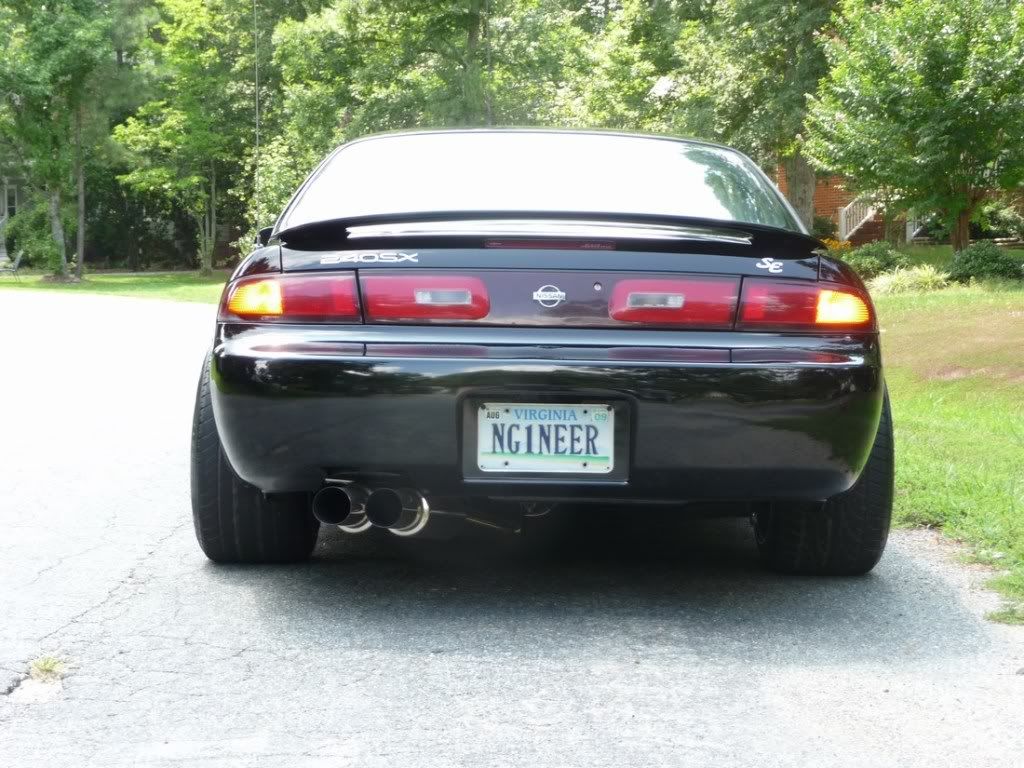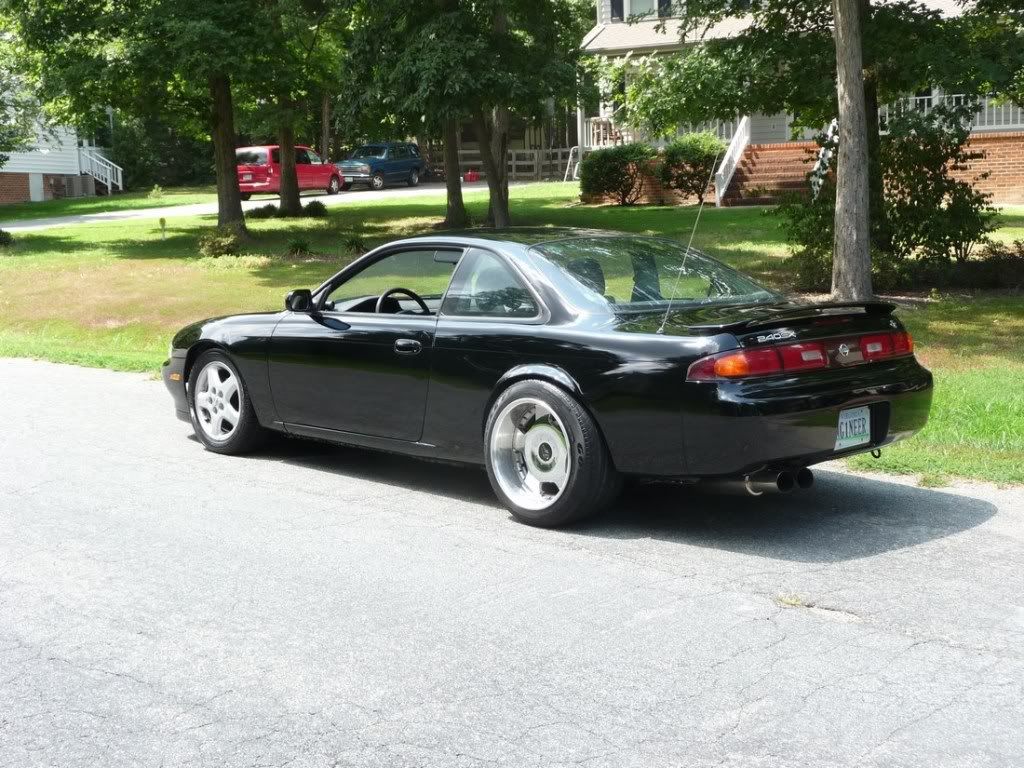 Older Pics: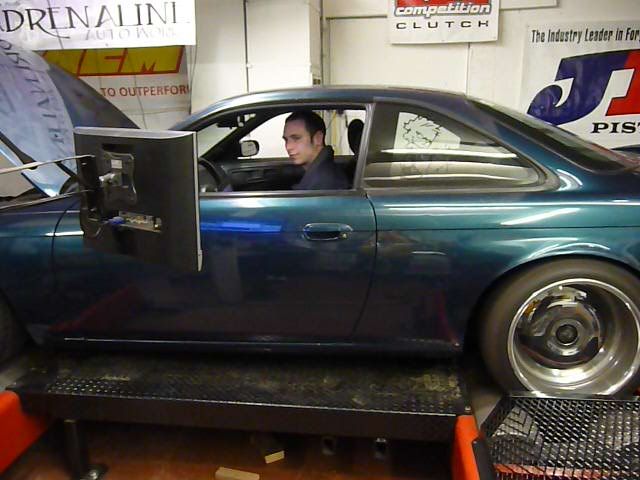 Parts list:
1996 240SX SE w/o Sunroof! @ 133,000 mis
New Jet Black Paint Job
Series II Rb25det Engine and Transmission
Engine Harness Wiring
AEM Engine Management System
AEM Uego Wideband O2 (Wired to ECU)
Garrett GT3582R Dual Ball Bearing Turbo
Competition Stage 4 Clutch For 700HP
SSR A-Dish Wheels, 17x10.5 -6, 17x11.5 +7
Tires: Front: 245/40R17, Rear 275/40R17
Greddy Intake Manifold (Polished)
50mm Blow Off Valve
LoveFab Racing Turbo Manifold
60MM Wastegate
Tomei 740cc Injectors
SPAL 13" and 12" High Perf. Fans
JGY Customs Engine & Trans Mount Kit
JGY Customs S14 to Rb25 Driveshaft
JGY Oil Line Kit With Earls Fittings
Custom 20 Man Hour Downpipe
ProjectSilvia 3" Test Pipe
MBS 4" Intake Pipe
Quest 125Amp Alternator Upgrade
XS Engineering Intercooler
Custom IC & Downpipe Piping
Q45 90mm Throttle Body
N1 Dual Exhaust
Super Baby JDM Turbo Timer (NOT INSTALLED)
Walboro 255lph Fuel Pump
5 Speed Clutch and Master Cylinder
Megan Racing (APEXi) Adjustable Coilovers
Circuit Sports Rear Upper Control Arms
Circuit Sports Toe Control Arms
Moog Inner Tie Rods
SunPro 30lb Boost Gauge
Greddy Oil Catch Can
GM 3.0 Bar MAP Sensor
GM Intake Air Temperature Sensor
Royal Purple Syncromesh Trans Fluid
New Stock RB25DET Thermostat
USB / SD Card CD Player
Pioneer Front Speakers
Battery Relocation Kit
Dyno Tuning
Filters, Oil, Misc
Flywheel Resurfacing