Yup, clocks. Top ten reasons you need a Prosport gauge-sized clock.
10. Playstation in the car no longer impresses at the Friday night meet.
9. Your Subaru turns into a pumpkin if it's not back home at the stroke of midnight.
8. The center dash pod you installed is living in the space your factory clock used to occupy.
7. You no longer wear a watch because you just use your cell phone as a clock, but that's not practical in the car.
6. You only really wanted two gauges, but the pod has three gauge holes in it.
5. You want to always know what time it is in Japan. Even while you're driving.
4. Ever since you saw that IWG clock in the dash of the Mercedes S65 AMG, you wanted the same thing.
3. You want to keep track of the time remaining until the end of the world in 2012.
2. You're reserving space until you can afford that wideband system, and you didn't want to just have it blank.
1. You just want it. You don't know why.
Prosport Digital Clock
, 52mm. Amber or blue LED.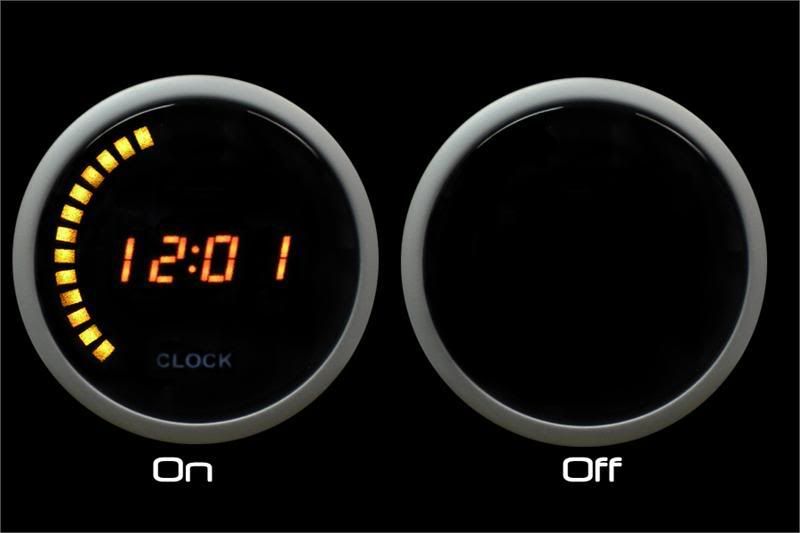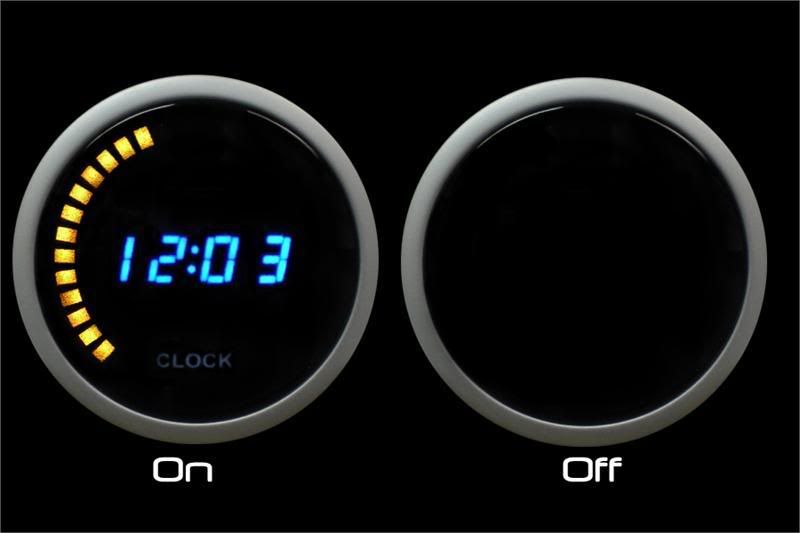 Prosport Premium Analog Clock
, 52mm. Amber. Matches Premium-series Prosport gauges.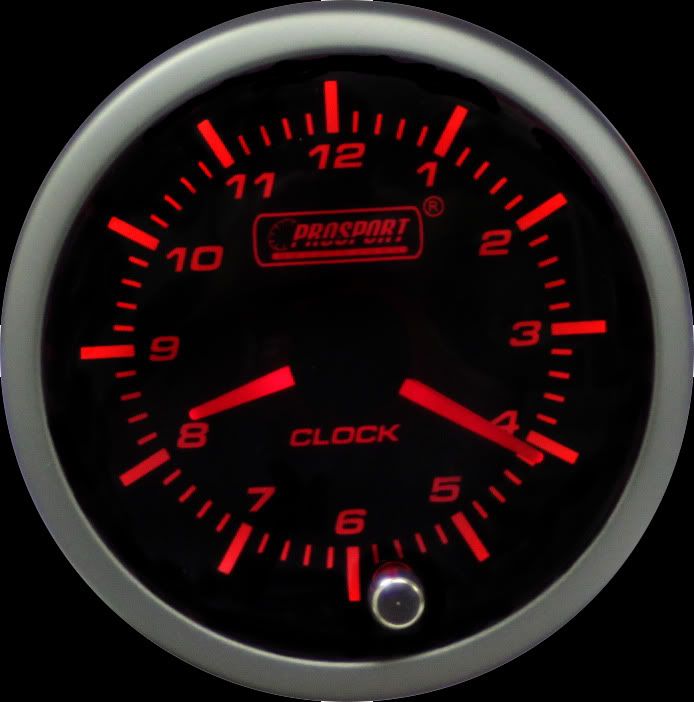 Click the hyperlinks above for pricing and ordering.
--Dan
Mach V