Well... it's time to do something a little bit crazy
I'm just in the planning stages right now, but I'm looking to do some kind of transformation of my bugeye to blend it with a classic car look. I'm really going for something that is odd or unique.
I've thought of a few different approaches:
1) Transplant the drivetrain of the WRX into a classic
2) Cut the body of the WRX off and stitch on a classic body
3) Morph on some classic body panels to achieve a unique look
Some cars that I've been considering are the Volvo Amazon, Volvo 1800 and Datsun 510.
Essentially I have lots invested in the car that I would never get back out on a sale, so I'm looking to shake things up a bit.
You may know me from a couple of my other threads:
- Hybrid build
http://forums.nasioc.com/forums/show....php?t=1547441
- Batmobile Build
http://forums.nasioc.com/forums/show....php?t=2110060
I spent the morning doing a quick mashup of an Amazon front end, smoothed out rear widebody, taller skirts and a wing (seen below). I couldn't figure out how to blend the gloss finish from the donor picture with my flat paint, but you get the general idea.
I might end up throwing in some black fender flares in there to mix it up. However, I'm still going through the creative process right now so I'm open to any suggestions
Natural color intercooler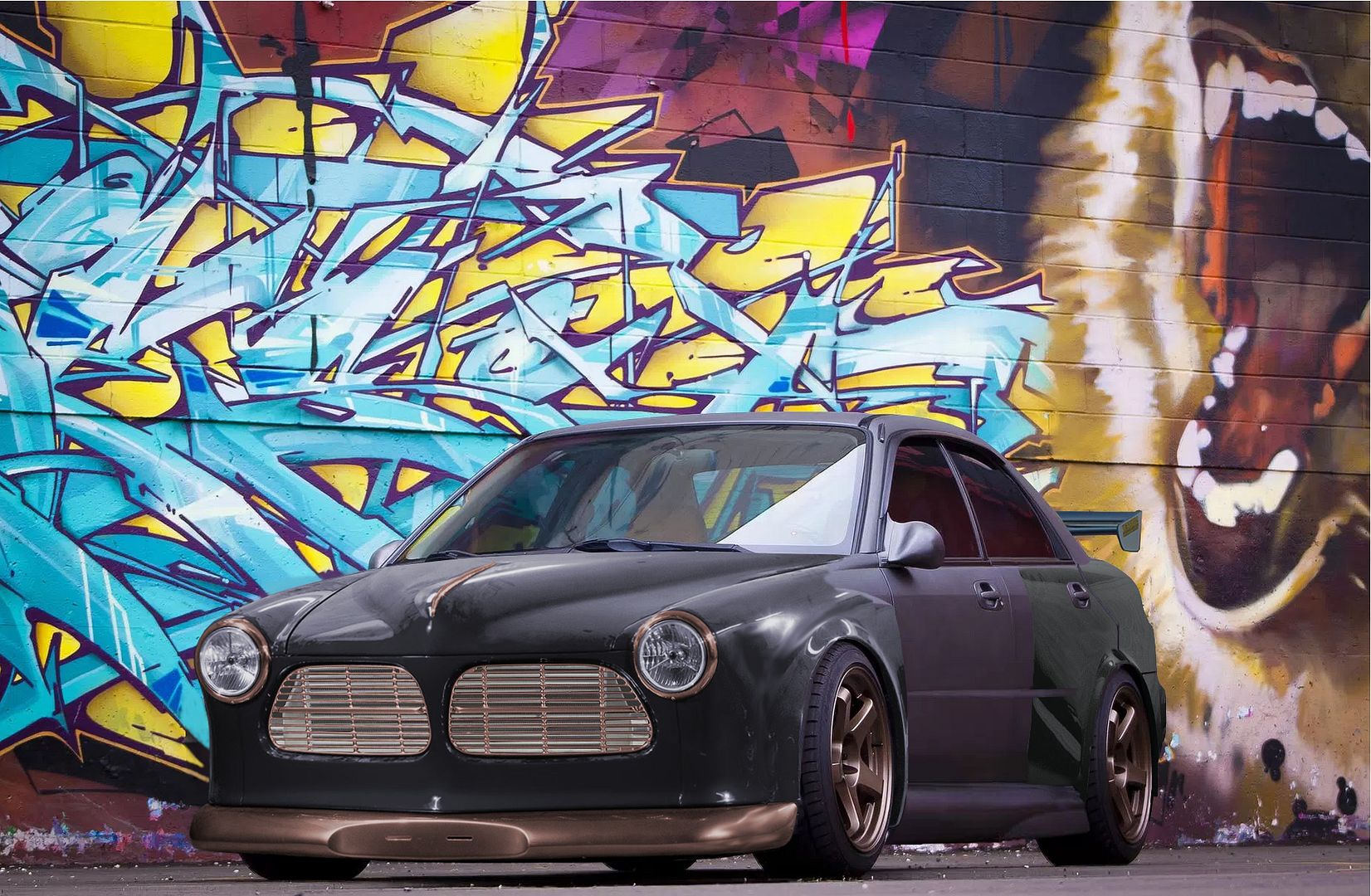 Dark color intercooler