Hey guys,
Well shoot. I went to the track friday, and checked tire pressure prior to leaving.
the front driver's side was low, about 15 psi down. I didn't think much of it and off I went.
Drove it around no problem that weekend but Monday afternoon i notice that same low tire was nearly flat. I check it and its got like 5 psi in it.
I take it off to try to find the leak, and here is what I find:
(i know the pics are horrible but I'll try to explain to help)
The chalk arrow is pointing to the actual leak. But there are other similar marks every 3-4 inches: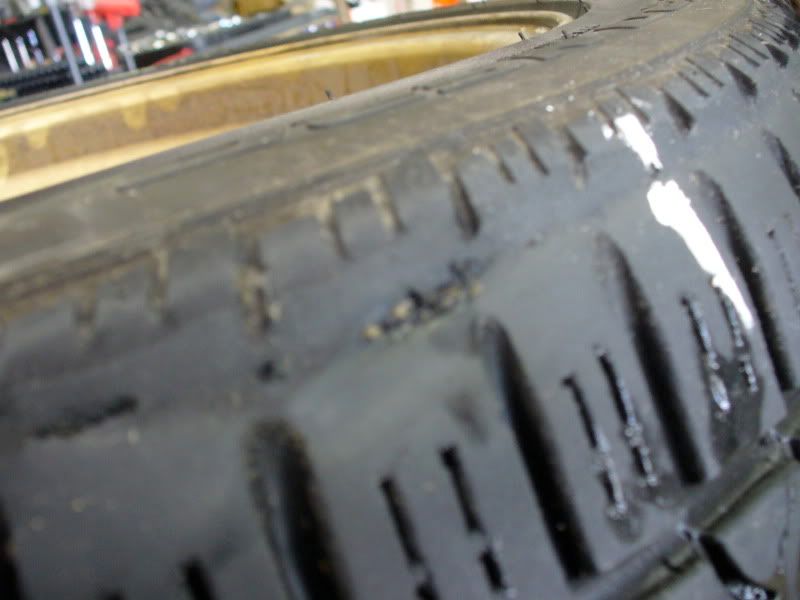 Also the side where the mark is is pretty concave, so I dunno if this would come from just running low pressure and the leak is where it cracked?
I figure I'll take it to a tire shop to see if they can plug it or patch it till we get some more tires for summer, but this is an unexpected expense. Would this be possible if it just was ran on low pressure or if I should look for a suspension issue. The guy I got the car from said it was stock, but I am beginning to doubt his honesty and car care expertise. Thoughts? Thanks guys.
Nate