over the past week ive been having issues with this spec c tank sloshing around and causeing my light to turn on saying it was low. so i fixed the problem with an external surge tank. this is how i built it and the materials i used.
main body i made out of 3.5 inch .120 wall aluminum. about 9 inches tall
bottom and top are made out of 3/16" aluminum
mounting plate is made out of .120 thick flat aluminum
baffling is made out of .120 flat aluminum that i dilled holes in and put a slot down the middle so i could slide the 2 peices together and weld them. all welds were tig welded by me with a miller syncrowave 200.
fittings are all PTC style using the same hose as the existing hsf 5 v10 kit i have.
the pump i used is a holley blue electric fuel pump i had on one of my old cars.
How it works:
the holley blue pump pumps out of the spec c tank into the surge tank filling it completelly full. instead of letting it just pressureize the tank i put a return line that runs back to the spec c tank so its a constantly flowing. then the aquamist just sucks out of the surge tank when it needs to. final result if a constantly full surge tank so no more sloshing and sucking air
if you have any questions let me know and i would be glad to answer them. if a 20 yr old drop out college student can build this. so can you
parts cut and ready for welding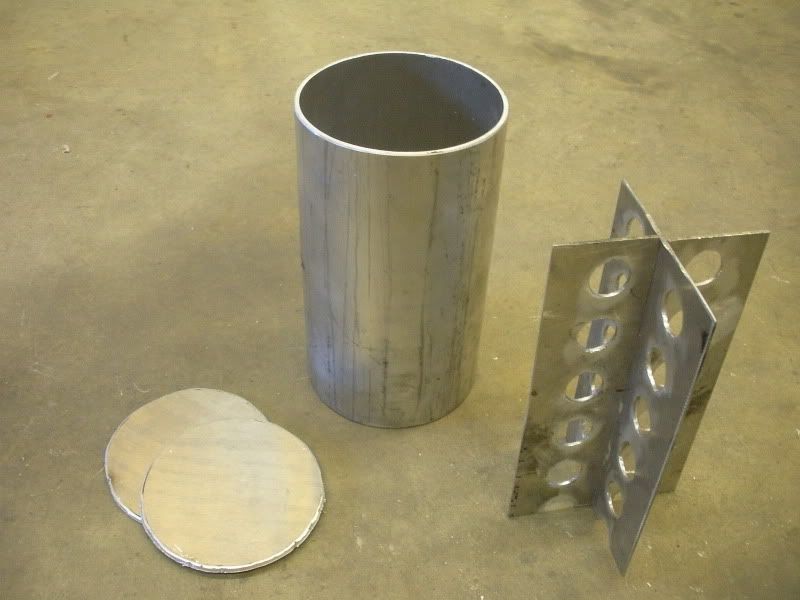 pump mounted
holes drilled and tapped. fittings installed along with level sight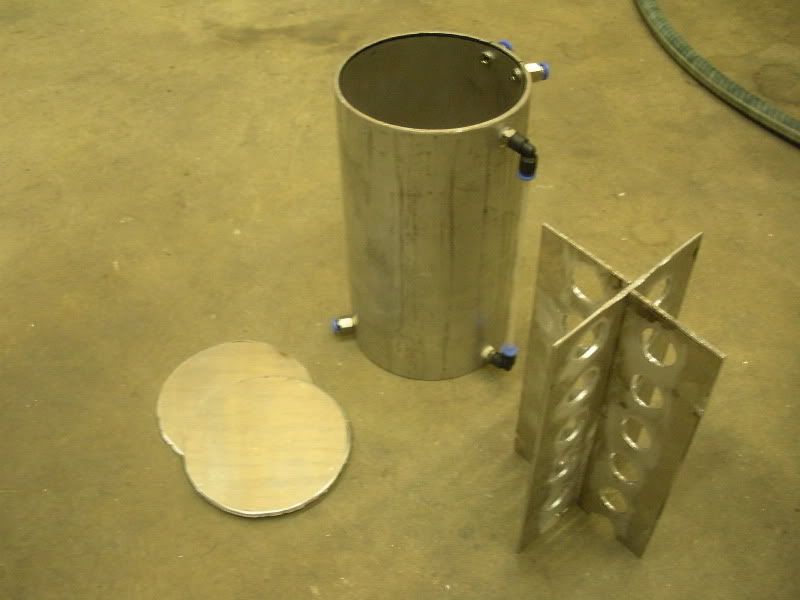 about how its going to sit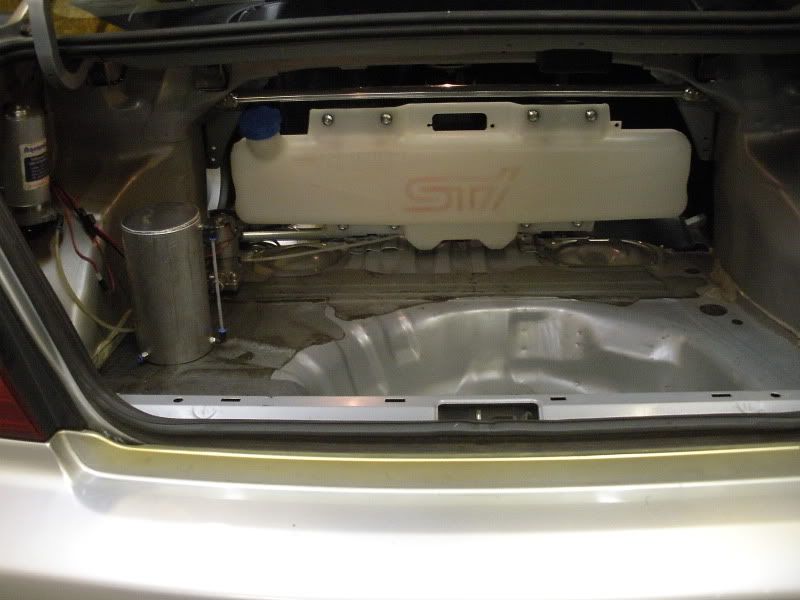 return line. water tight using a o ring bulk PTC fitting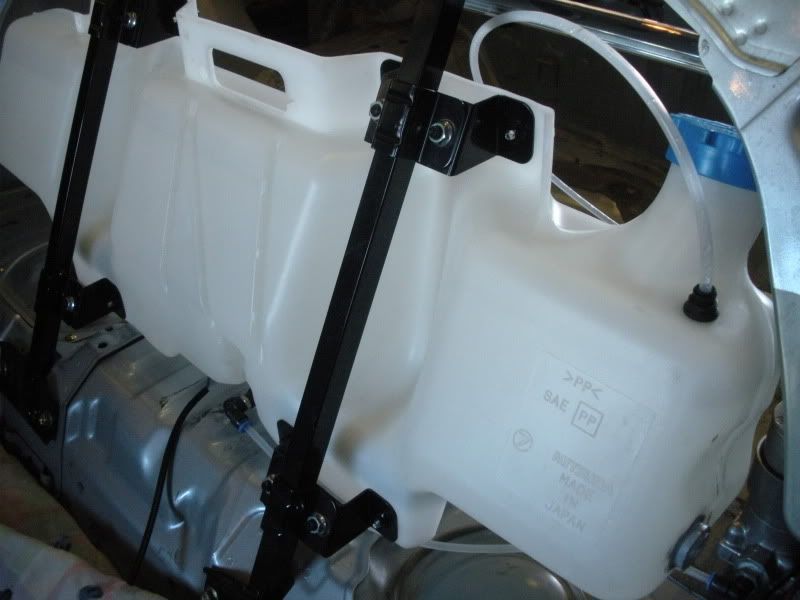 gauge temp mounted and switch for pump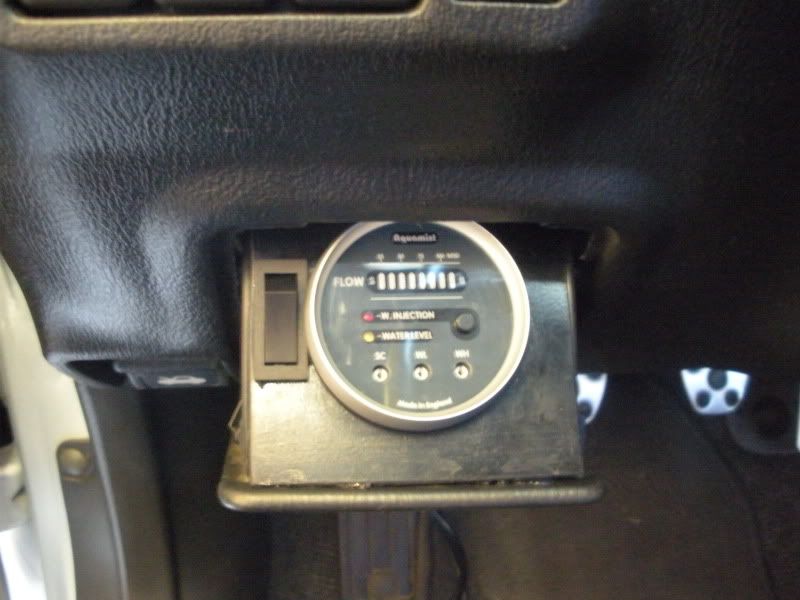 all finished and ready to rock