So IggDawg dredged up an old post with the following pic:
Hard to believe that boring old dirty wagon has been transformed into: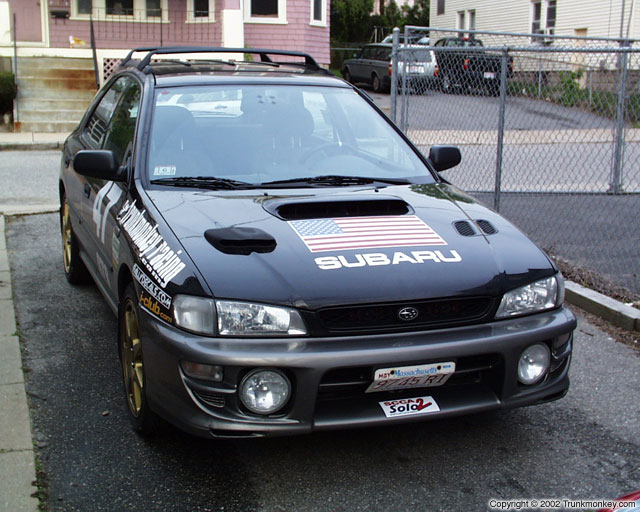 Ironically, my car now has more damage on it than it did in the first pic...it's all just been successfully hidden!
I really need skidplates...

There is no cone | I did not participate in a street race today
Trunkmonkey Racing
|
[email protected]
|
What is a Trunkmonkey?
Somebody set up us the WRX. All your rice are belong to us!