I'm selling my winter setup that I used last year. It consists of a set of MB Motoring Weapons, gunmetal in color, bolt pattern is 5x114.3, offset is +42, and included are 4 hub-centric rings. These were my winter wheels last year and only have 4-5k miles on them.
One wheel has a small bend in the lip from hitting a pothole last winter. I didn't even notice it until I had the tires taken off. It doesn't cause any ill-effects on the road. No noise, no vibration. The wheels balance just fine, I guarantee it.
The tires are Blizzak LM-25's in 225/45/17. They have the same mileage as the wheels at ~4-5k. They have no blemishes, and still look new.
Price: $800 picked up. Not looking to ship at the time. I'm located in Franklin, PA 16323.
Any questions, let me know.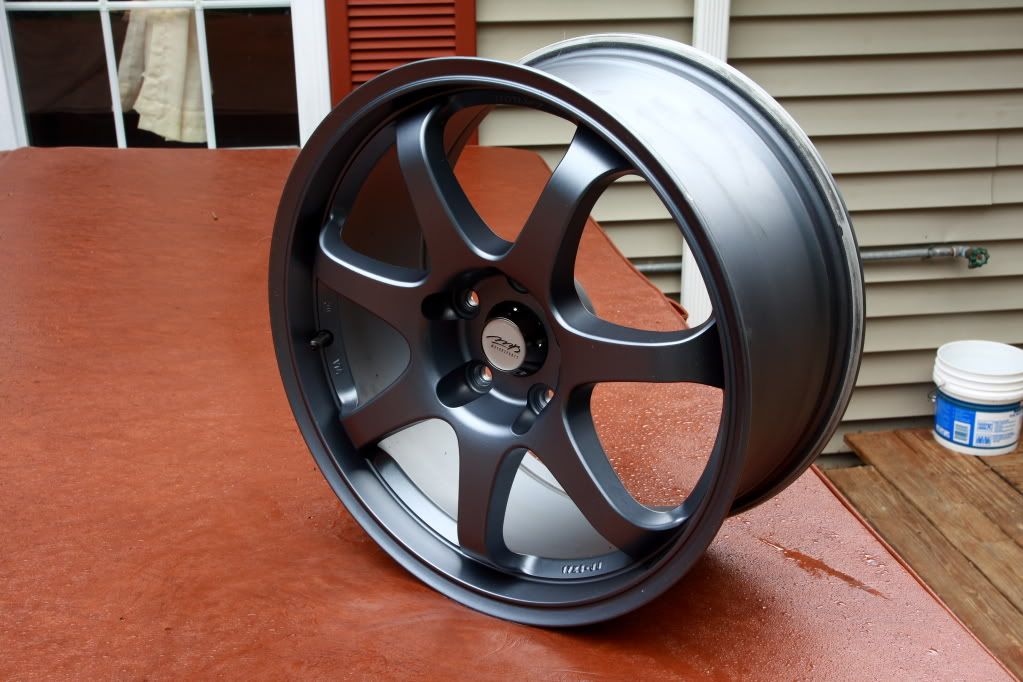 Here they are on my car: