I've got a full 3" N1 style cat back exhaust that I bought off Ebay earlier this year. It is stainless steel and in good condition...only used for maybe 5,000 miles (I commute to work and back), minor scratches on the bottom. Fitment is good, you will need new gaskets (came with very cheap ones), has a slight bend in the piping to have that "angled out" muffler look, and it will mate perfectly with the stock downpipe.
Bought it for $230+....wanting to sell it for $175 CASH...local pickup...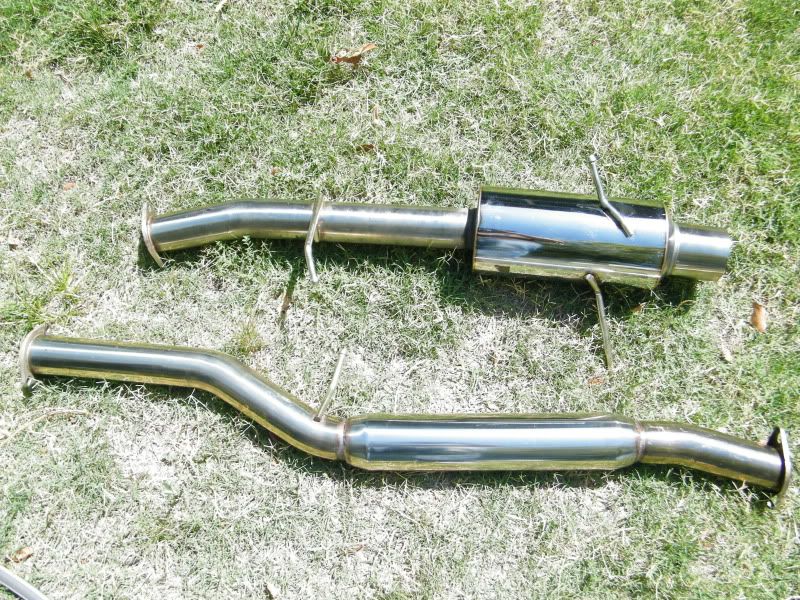 PM me if interested....
Located in the Bay Area, CA and willing to meet halfway for SERIOUS buyers only.