SOLD!
Well, since I never got around to actually putting these back on my car this year I figured I would see if someone wanted them.
I picked these up a little over a year ago with about 2k (I think) on them. I put maybe 7k on them myself. They are the only ones I have seen with actual STi center caps. I always kept them clean and waxed. They were taken off my car last December, marked for positioning, and have been stored in a climate controlled garage since then.
If I keep the car I am going bigger next year, so hopefully someone wants them.
The tires are not too bad, no damage or cuts that I noticed. Approx 50% tread on the fronts and 70% on the rears. RE070's.
One of the wheels has 3 small nicks in it. I was meticulous with these, and was pissed when I saw them. I believe they came from debris in a puddle. They are shown in the pictures.
$650.00
, picked up. I would prefer not to have to ship these, and would be willing to meet half way depending on distance.
Click to view...
All 4 Wheels
Tire 1
Tire 2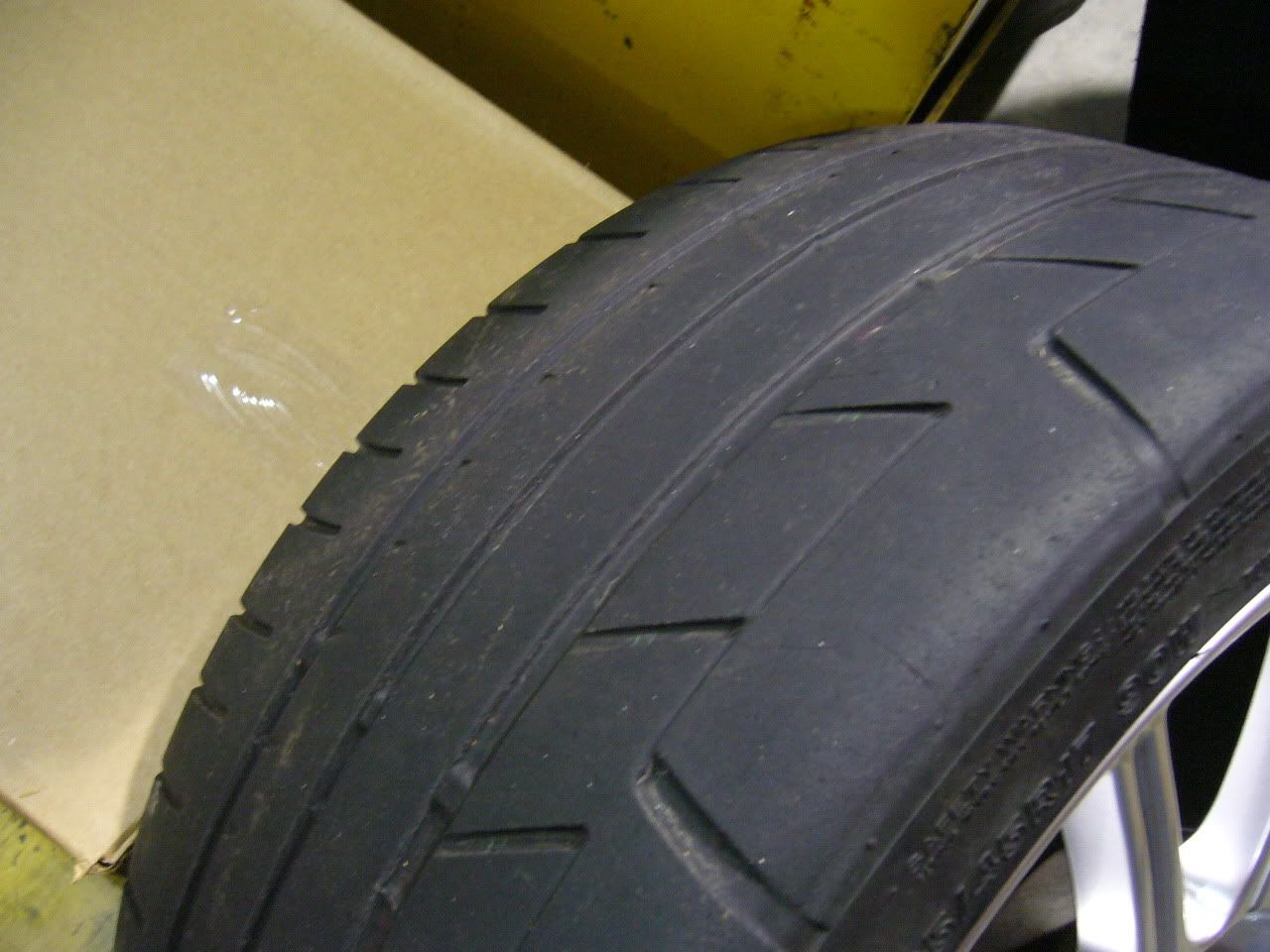 Tire 3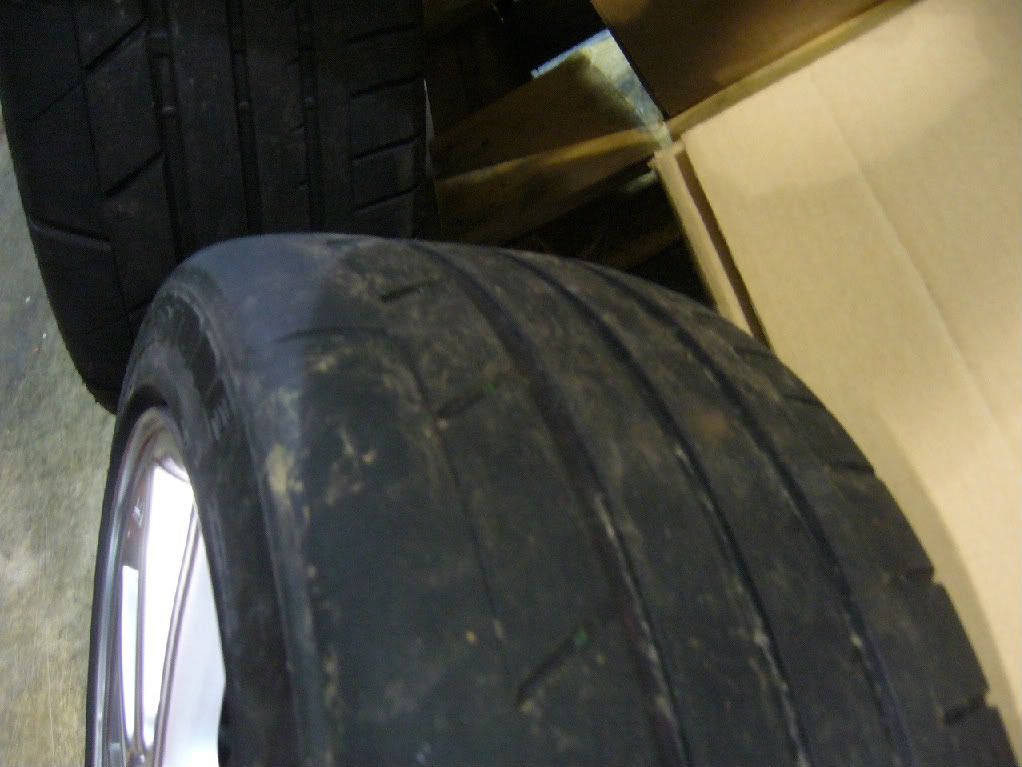 Tire 4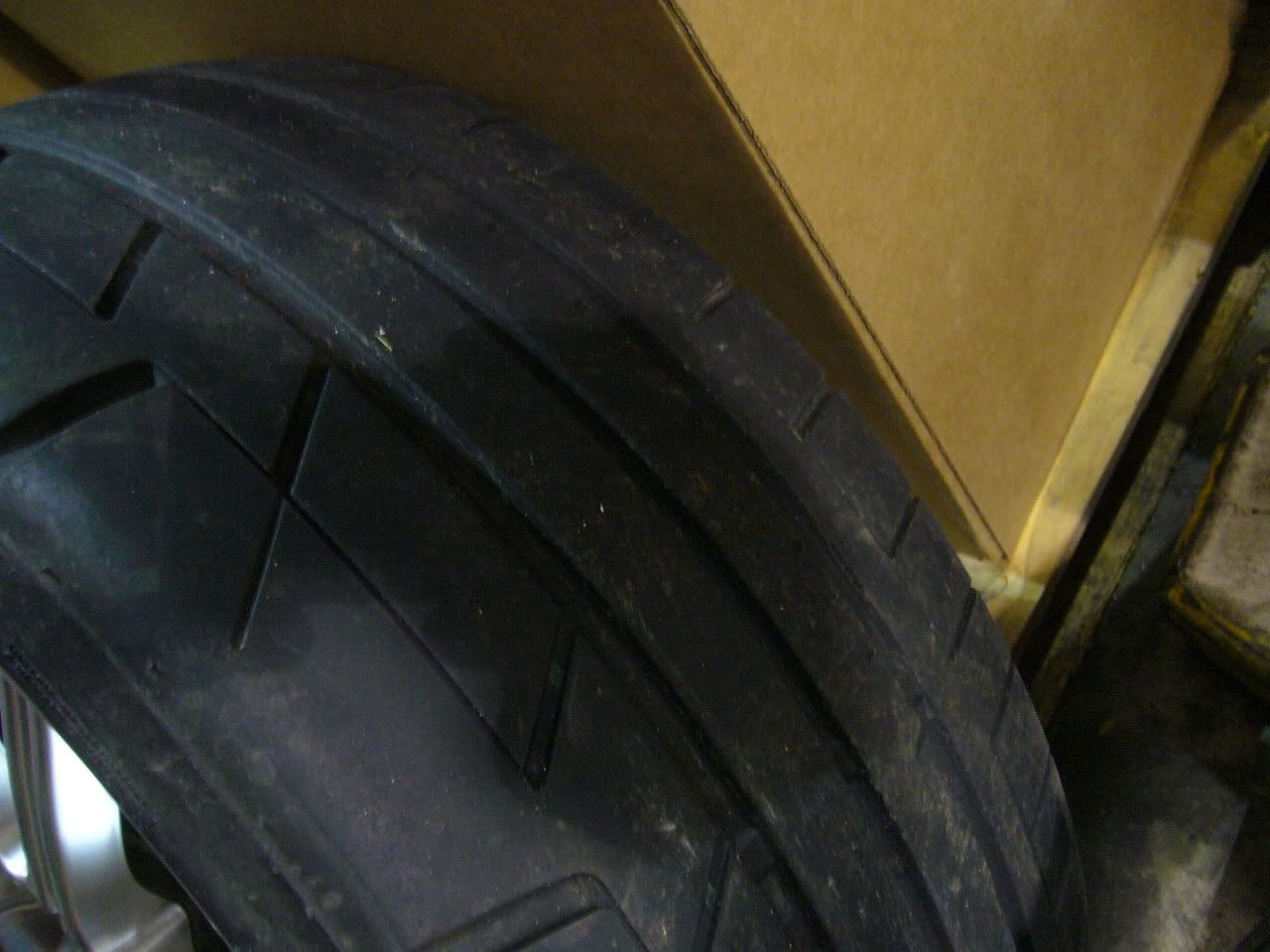 Wheel 1
Wheel 2
Wheel 3
Wheel 4