update:
$200 picked up
Burton T6
MSRP$650
Quote:
REVIEW:
Futuristic all-mountain freeride. For the most technologically advanced freeride board on the planet, Burton designed the T6™ with Terje for the discriminating rider who demands a lively and agile board that excels in any condition. Fusing aerospace technology with precision-engineered materials, this ultimate all-terrain board offers uncompromising snap and response. For 2005 Burton used an even higher-grade aluminum honeycomb to create a strong Alumafly™ core, while maintaining the same light feeling under your feet. The non-organic dimensionally profiled tip-to-tail core means the flex will remain consistent for a lifetime of agile handling over natural terrain.
http://www.crazysnowboarder.com/EQUI...t.php5?item=10
P1 Carbon Bindings
MSRP $279
Quote:
REVIEW:
Cadillac comfort, Porsche performance. The all-terrain P1 Carbon is made for freeriders who feed off fear. The lightweight, carbon-fiber hi-back amplifies edge-to-edge quickness for uncompromised response and snow-feel. If you're always tweaking your set up, the independent Forward Lean and hi-back rotation lets you adjust on the fly. The polycarbonate baseplate with long-fiber, glass-reinforced nylon spar and air-pad heel cushioning delivers precision handling in the tightest terrain.
http://www.crazysnowboarder.com/EQUI....php5?item=317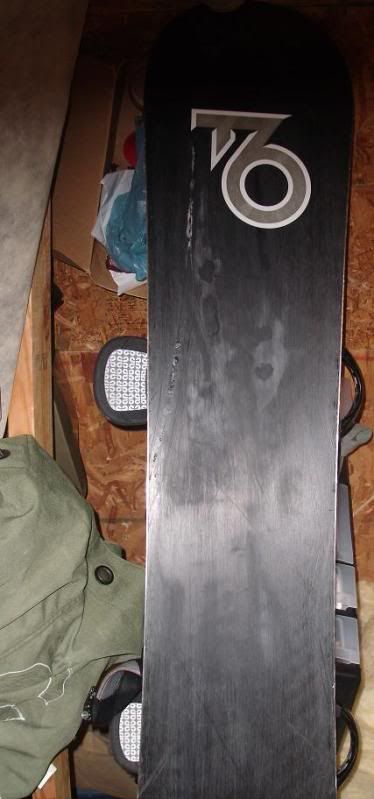 Great Set-up here just looking to go with the EST/ICS system, The board does have scratches here and there on the top from waiting in the lift lines and other people being careless. Has some scratches on the bottom from East coast riding
but probably nothing another coat of wax won't take care of. Binding's look great and perform just as well!!
Looking to get $300 shipped, $250 picked up for the Set-up.