Hi folks,
I have the chance to pick up a DSLR from a co-worker, but need to scrounge together some cash to do so. So I'm looking to part with my IRO build. Really prefer to sell it whole at the moment, don't want to part it out yet.
Most of the parts are brand new & never used. The bike has never been ridden, but it's soooo close to being done.
I purchased this as a frame only some time ago & have been building it VERY slowly...lol. I have everything needed to finish it up, plus some extra goodies I'll gladly throw in.
Here are the specs as it sits right now:
• 53cm IRO MarkV – Brand New
• Mavic CXP22 Wheelset & I think they're Hutchinson tires – Wheelset & Tires have never seen the road
• Shimano freewheel on one side & DuraAce track cog on the other. Don't recall tooth count off the top of my head, but could get that for anyone interested. Both brand new, never used.
• Cane Creek S2 Headset
• Cane Creek Brake levers & old RX100 Dual-Pivot brakes.
• VeloOrange stem – Brand New w/ old Cinelli bars - (got lots of other bars if you want something different)
• Fizik Arione - white & silver...this is used a little bit, but still looks/feels like new.
• No name Seatpost - nice polished look tho.
• Old Cannondale bottle cage.
• Old RX100 CrankSet that I stripped & started to polish till I picked up the crankset described below.
• Chainring - One of those universal ones w/ 2 bolt patterns – Brand New
• Token Square-Taper BB - Brand New
• Pedals shown are old Shimano SPD road pedals & I think have cleats for them. Also have some old school Looks or platforms if you want to swap them out.
Part's I'll throw in to give you some options & finish the build:
• DuraAce FC-7400 vintage crankset - highly polished. This is a thing of beauty! I was going to replace the RX100 with it...just never got around to it.
• Bull-horns & TT levers if you want them. Can get more info for anyone interested...
• SRAM PC-1 chain - Brand new
• Bar Tape - I've got blue or white w/ black stitching.
Here's the only pics I have handy (sorry for the lousy quality…taken in the basement w/ an iPhone). Can gladly take more & get any info you would like.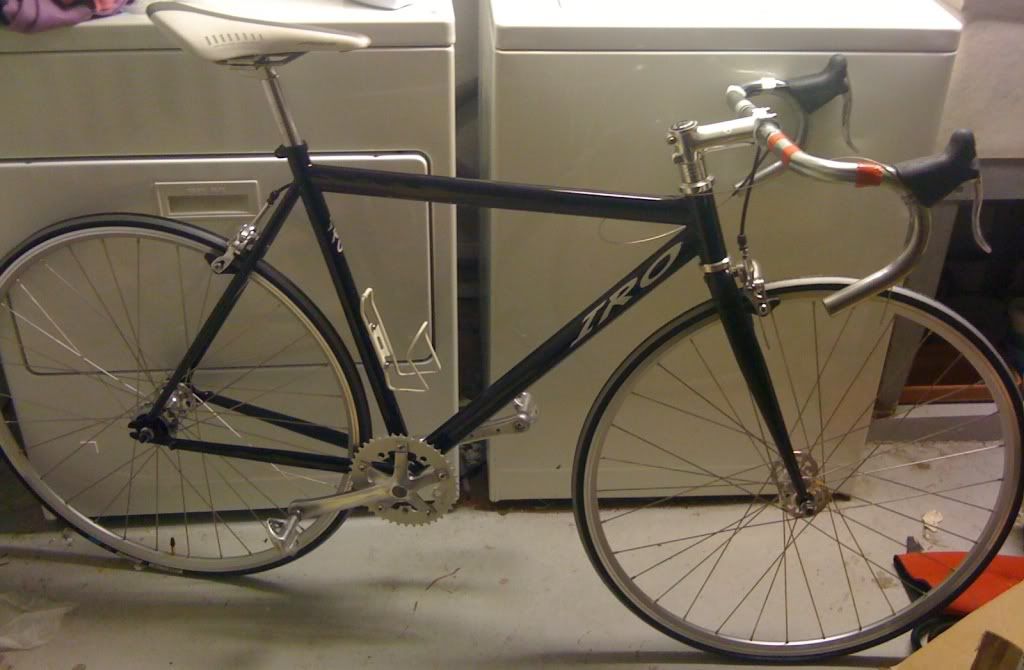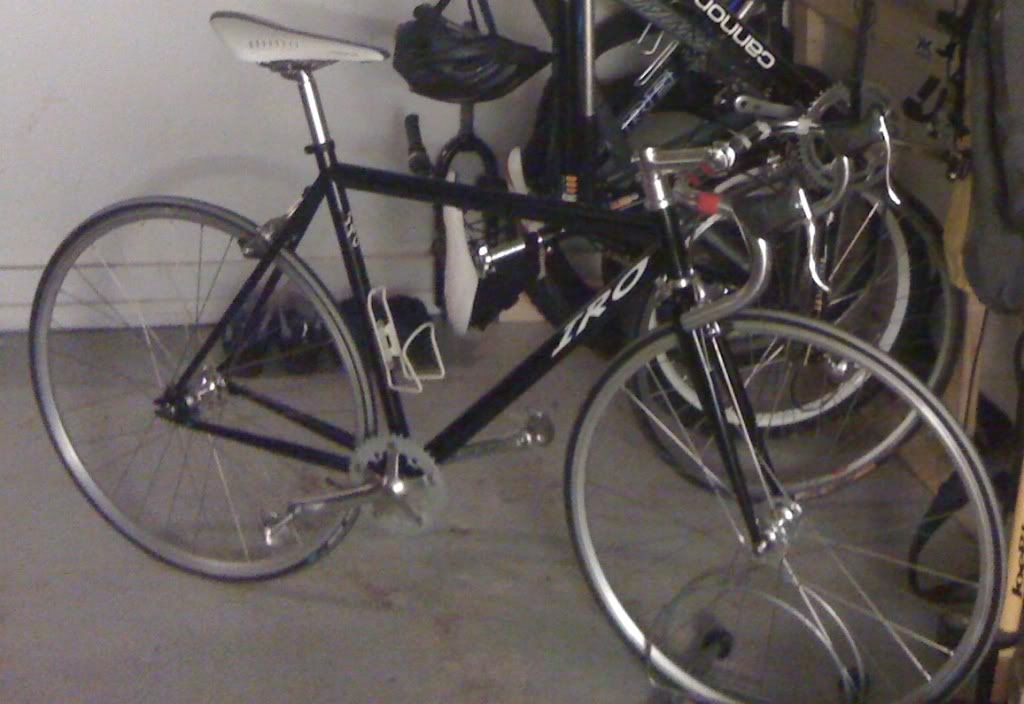 New from IRO these are running at $549 with not as good a build IMO. So I'm gonna start at $450 for everything.
Would rather do a local sale so I don't have to take it apart, but could ship at the buyer's expense. I'm located in Haddon Township, NJ. Maybe an hour from Delaware & like 15 minutes over the Ben Franklin & Walt Whitman. I may be willing to meet within a reasonable distance if I get my rack put on tomorrow night.
For your assurance I have 100% positive feedback buying & selling on ebay, username kramonut - also have positive feedback on LegacyGT.com username: kram
Please email me at:
[email protected]
Thanks!!
Mark