A friend's (vanddelor) car I tuned a while back.
Finally got dyno'd
2002 WRX
2.5L Stock shortblock
2.0 WRX heads, stock
Blouch TD06SL2 18G 8cm
DW 750cc
APS TMIC
APS 70mm Intake
Catless TBE
GMBCS
PPG 5MT, 1-2 Straight, 3-4 Helical, 5th Stock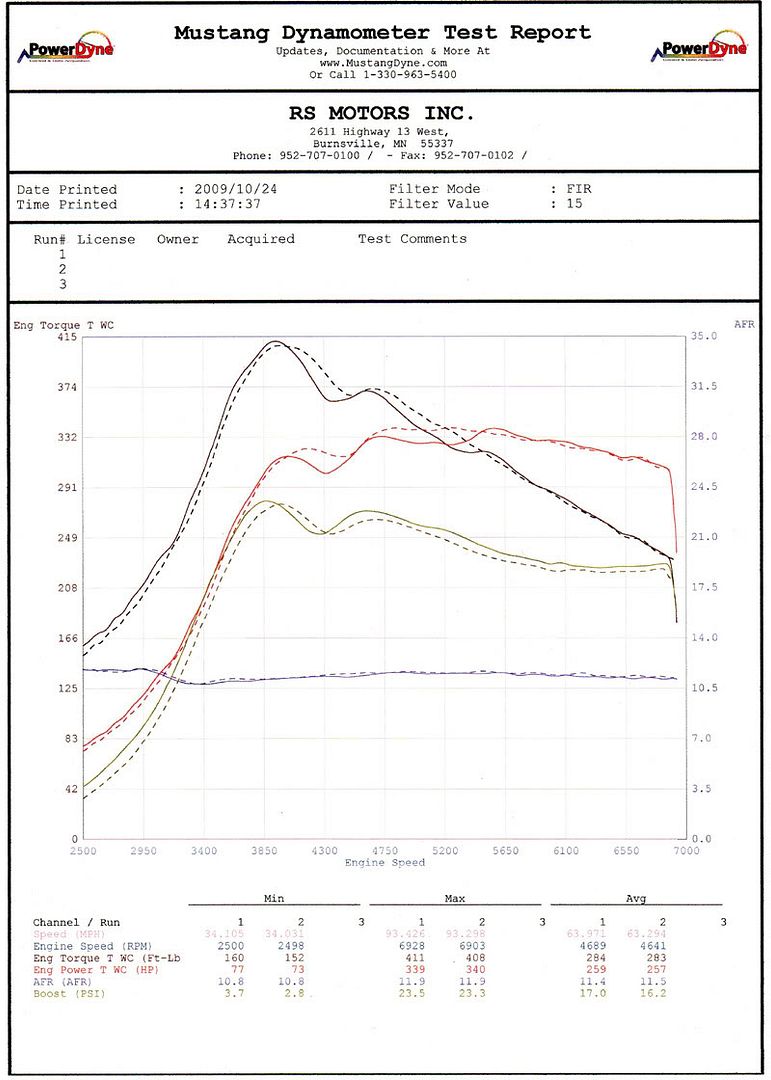 I do not understand why the boost dropped then raised again. Never did that when tuning. I'll have the owner take a look at his car.
Back in April, we ran 11.89 with this setup on stock 16's and some all season tires.