For sale is a Valentine 1 radar detector in perfect condition. It came with the newest software.
Quote:
Status Report on Your Valentine One

Serial Number 0486670929

V1 Description: Radar circuitry known in-house as V1.8—POP2 with Euro Mode. This is our latest and best performer on both radar and laser.
Upgrade Recommendation: You already have our best.

Included is everything that comes with it brand new (box, paperwork, etc.).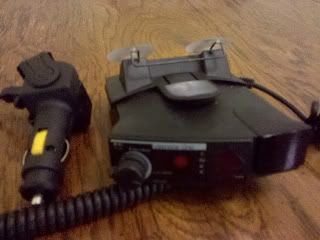 Price is $350 shipped, firm. Buyer pays PayPal fees