I have a set of Prodrive wheels that came on my wrx when I bought it. They are in so-so condition. The previous owner curbed them quite a bit so I bought myself some bbs wheels and these have just been sitting in my heated garage ever since.
Size: 17x7
Bolt pattern: 5x100
Color: anthracite
Offset: 52
Tires are Yokohama Paradas 215/40ZR17. They have a decent bit of tread left. Probably could get a couple of months out of them this coming spring/summer.
Price: I would like to get $300 firm. I am located in the Akron/Canton area but am going to school in Pittsburgh so they are avaliable for pick-up at either location.
They are very dirty in the pictures but you can see the road rash I'm talking about.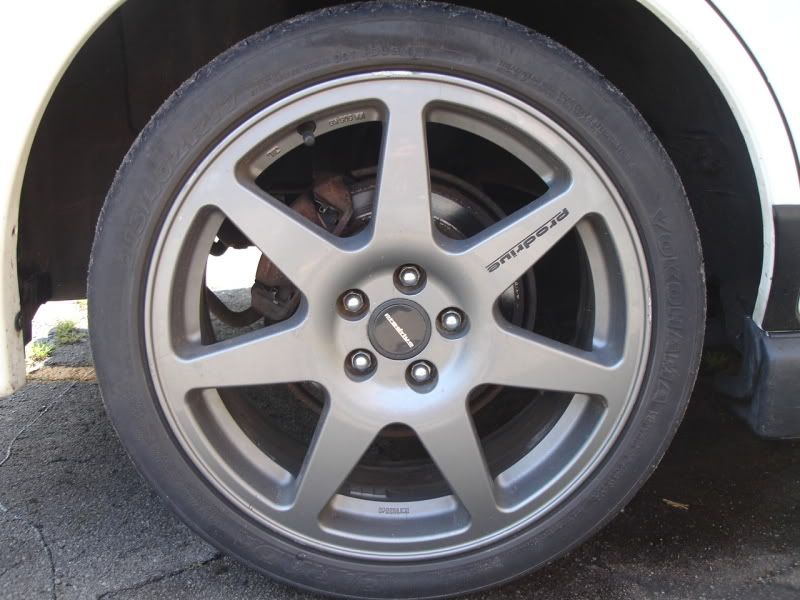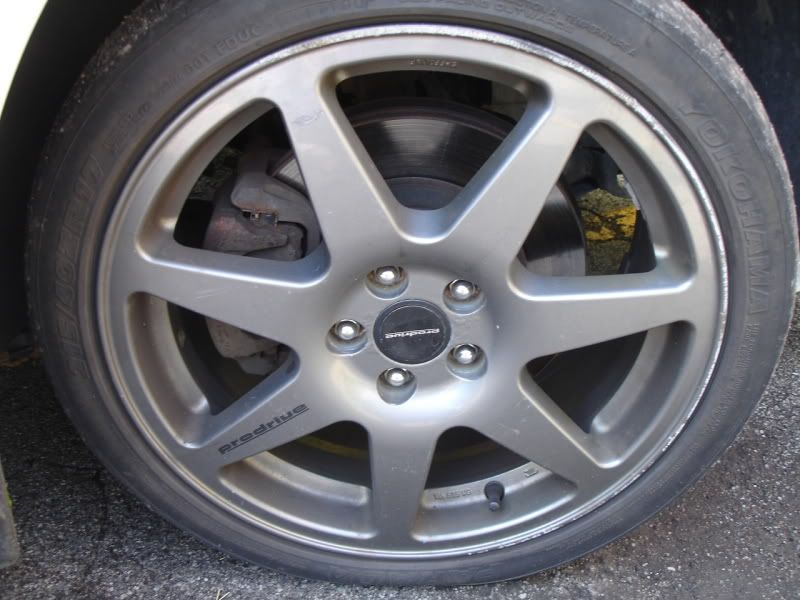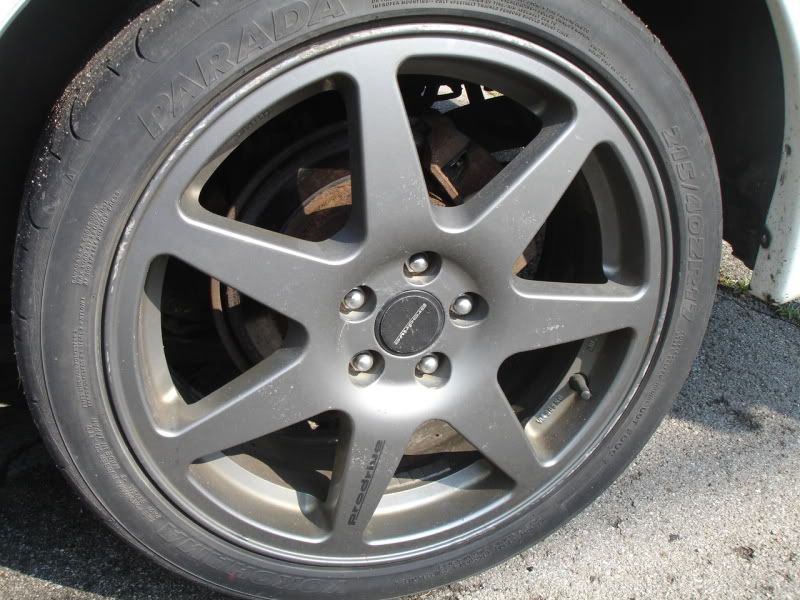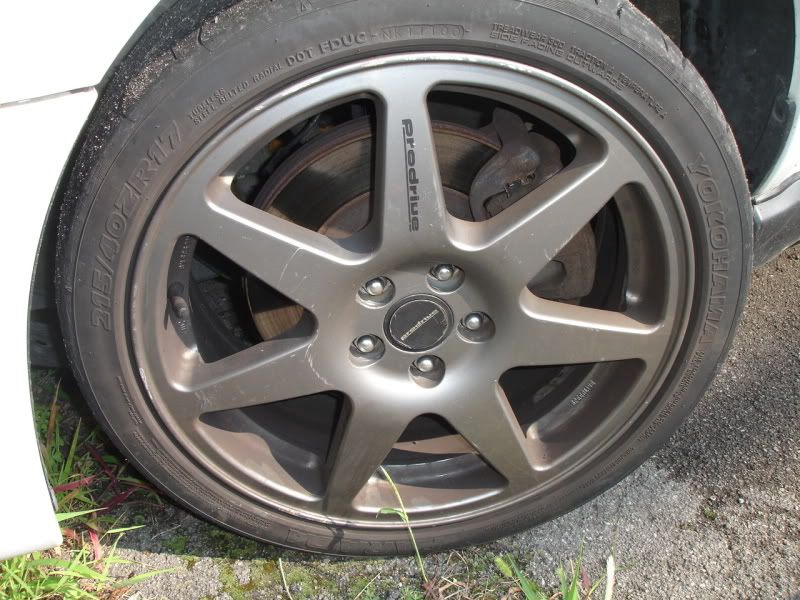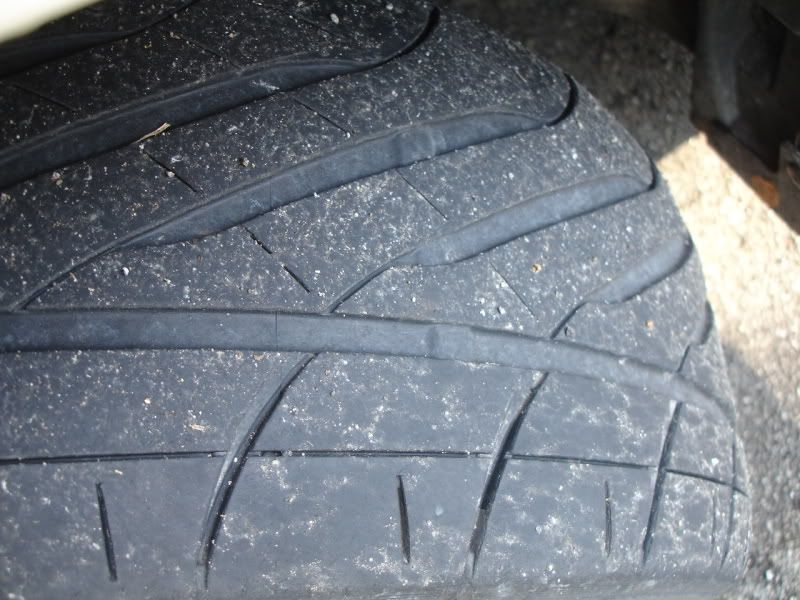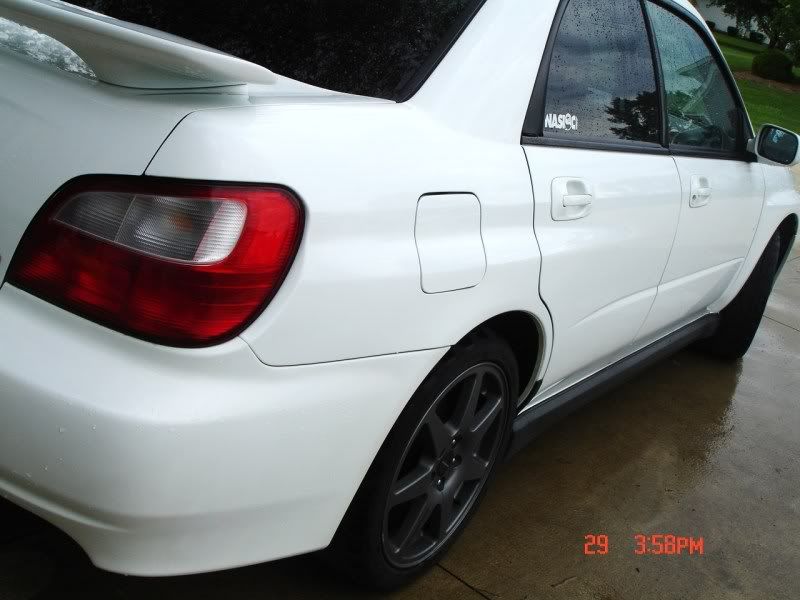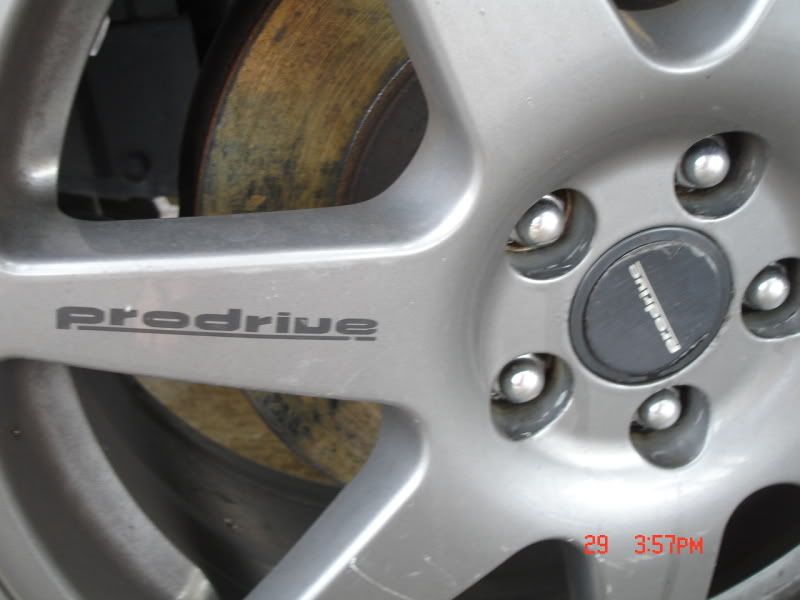 I am also selling my JNA Performance retrofit lip. I bought it new for $139.99. I decided to buy the v1 lip so this has got to go. $100 firm.
You can text/call me at 330-four six four-1352. Thanks, Kayla.