This is the stock metal protective kick panel that covers the ECU and sits under the carpet from an 04 STI.
Kind of an oddball item to sell I know. I noticed it was aluminum vs the GC's steel. Compared them side by side and the holes are the same and the overall shape is the same. The only difference is the GD's is a little smaller on one side vs the GC's so it should fit well.
Weight difference is noticeable between the two, roughly half I'd estimate. I'm sure it's a matter of ounces, but hey, every bit helps. Cost/weight saved, this has to be a better deal than a lot of things people buy. I'd keep it for myself, but with my swap I relocated the ECU to under the dash where the airbag was and did away with the ECU kick panel and ECU mounts all together.
$15 shipped USPS.
The GD one is the shiny one.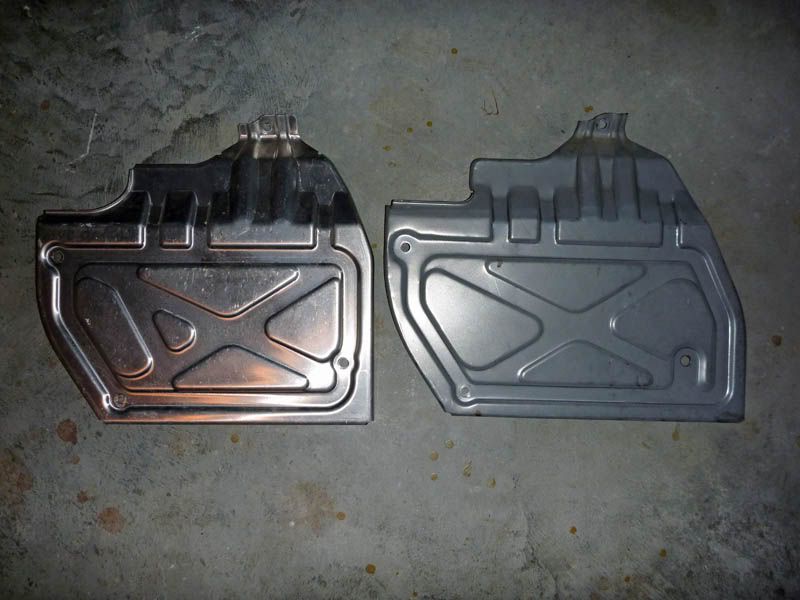 GD on top, GC bottom. Holes line up, basically the same overall shape.