Ok well some mistakes on my part(asking multiple people for the same gift) ended up with me getting 2 Xbox's for Christmas.
Details:
It's a
Brand new
-in the box-
never opened-
Xbox 360 Elite(120GB HD).
Comes with 1 month free of Xbox live gold. Also includes 2 games in the box(some ATV game, and a Lego game).
This is it:
http://www.bestbuy.com/site/Microsof...&skuId=9460763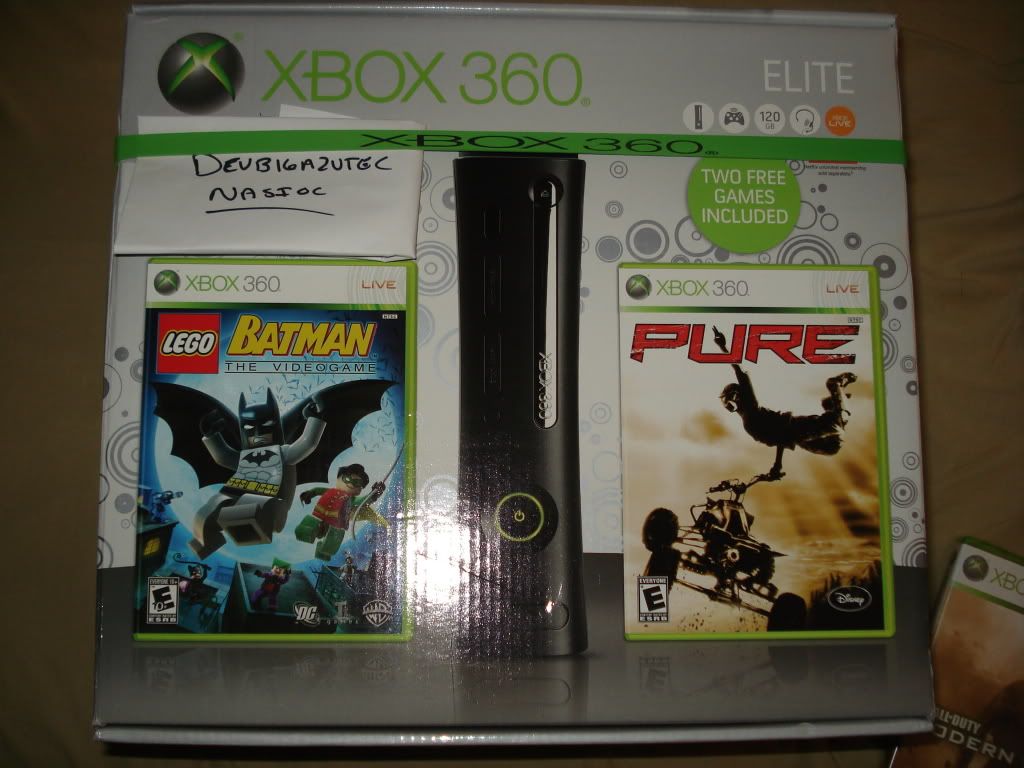 I'm selling it with Call of Duty Modern Warfare 2, and MX vs ATV Reflex, also still in the plastic, never opened.
I want to get 350 for it, plus shipping. The console goes for 299.99 at Best Buy, and the games are both 59.99, which means you're saving about $70 bucks. Add 3% for Paypal.
Can do pickup too, or will meet up with in 30 minutes(I'm not going further north than the milepost 41.4 rest area on the parkway-Atlantic City).
Send PM's if interested...I need this gone by next Wednesday!