I picked up a Fujitsubo RM-01A cat back for my 05 STI a month ago. Install was very straight forward like most cat-backs. The quality in the welds and overall fitment is excellent. The sheer weight of entire system is much lighter then the stock cat-back.
Originally I didn't have my eyes set out on a exhaust from Fujitsubo, but randomly I came across a shop locally who had this one brand new still in the original boxing. They must of had it for at least a couple years as Im pretty sure this exhaust is discontinued now.
Description of the cat-back from Fujitsubo:
The RM-01A was developed for gymkhana, dirt trial, and other competition spec vehicles where mid to high RPM power is crucial. Especially for race classes with strict modification restrictions; the lightweight benefits of the RM-01A can truly be realized. Improved acceleration, response, braking, cornering, reduced tire wear, and all other vehicle behaviors are influenced by weight reduction. Due to all the light weight materials and advanced construction the RM-01A is 50% lighter than OE for most applications. The RM-01A will decrease lap times with improved power and reduced weight.
Exhaust is a 2 piece system and tapers for an OEM doughnut style connection to the downpipe.
Installed pics: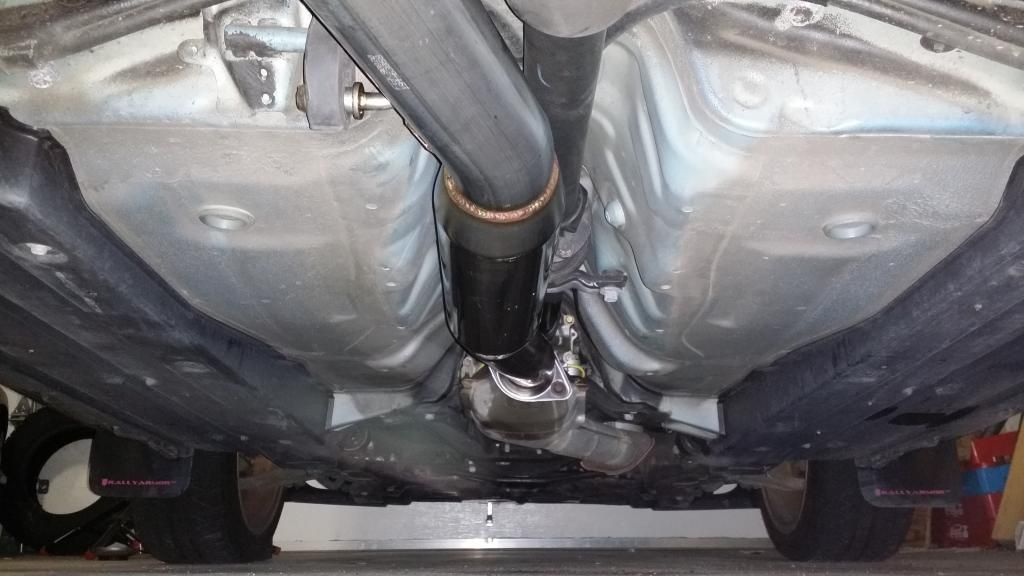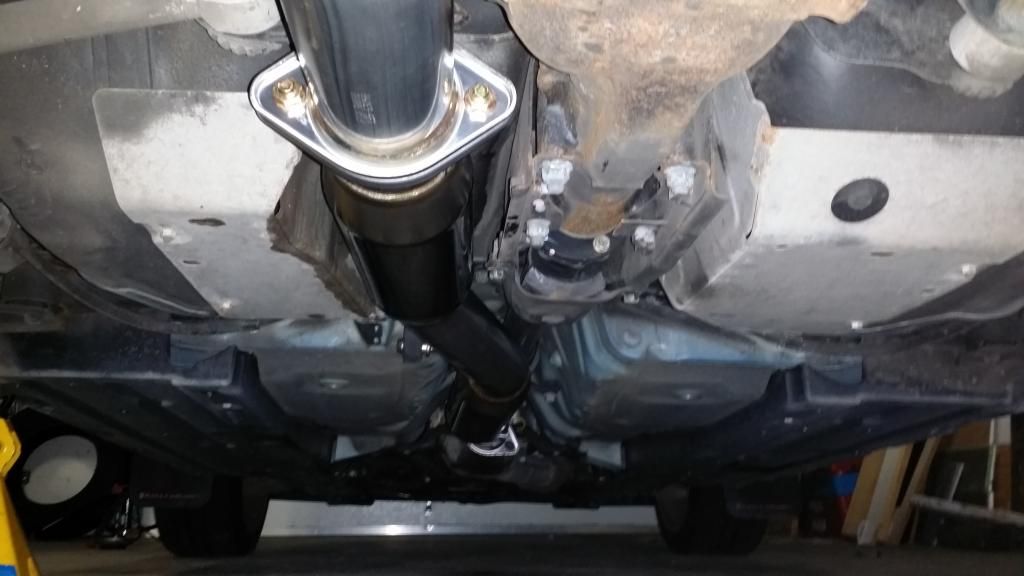 Initial impressions are how quiet the exhaust is, but it still retains some pops and rumble when you get on it. It doesn't draw a lot of attention which is nice, but the sound it creates is very smooth....and in a way the noise it makes feels mature you could say.
Once I put on my catless downpipe, headers, and up pipe the sound should change as well....when that comes time I will add to this review.