We would like post one of our stage 4 builds do to its unique situation.
We received an email back in October 2009 from a soldier stationed in Iraq about his 08 WRX. He had big plans and wanted us to help him choose the best setup based on his goals. There were many Emails going from JNA to Iraq and Iraq to JNA discussing this soldiers build, so if the government was reading these emails they have become very knowledgeable of Subaru WRX's LOL. Now after we decided on a setup he sends us an email stating that a local Subaru enthusiast was installing a STI 6 speed as I read this. I was like wow....we now knew we had a monster on our hands. His main goal after deciding his turbo setup was to have everything he needed for his install when he arrived back home. I took this very serious and made it appoint to make sure this soldiers build was 100% no matter what had to be done. Our Customer was over in Iraq serving this country, and all he wanted was a sick 08 WRX to come home to and we would make this happen.
Well he came home and it was time to empty and deliver his products. The customer and a close friend of his started tackling the install by installing the Injectors, Fuel pump,and Plugs just to get a jump on the install. I noticed he posted on a local forum that he would need help to finish his build that Friday as his tune was Saturday. I quickly called him and cleared my schedule to make this possible for him.
That Friday we completed the install, and I wont forget the look he had on his face when he started the car for the first time after completion. He was like a little kid with the biggest smile from ear to ear. Now he was ready for his tune at EFI Logics. We wanted to share this with the public b/c of its unique situation and how much this one customer impacted us as a Vendor.
Car:
2008 WRX
Tuner:
EFI Logics/Chris
Dyno Info:
Must.
Peak HP:
330hp
Peak Torque:
347tq
Baseline hp/tq for a stock on same dyno:
N/A
Target Boost:
20psi
Target AFR
:
Fuel:
93oct
Engine/Power Modifications:
Perrin CBE
HKS Blow Off Valve
AEM Intake
Perrin Turbo Inlet Tube
Autometer Boost Gauge
Cobb Accessport
Blouch 18G turbo-TD05
Perrin Front Mount Intercooler
NGK Colder Plugs
Perrin Light Weight Crank Pully
Deatsch 750cc Injectors
AVO Fuel Pump
Pro Tune
STi 6Spd Tansmission
GTSpec Rear Brace
GTSpec Rear Subframe Brace
ACT Heavy Duty Clutch
Grimspeed Boost Control Solenoid[/center]
Others:
STi Spoiler
Perrin Rear Sway Bar 22mm
Perrin Front Sway Bar 25mm
Perrin Headers
Perrin Up Pipe
Perrin Down Pipe
H&R Camber Adjustment Bolts
Rota G-Force Rims
Toyo 245/35/18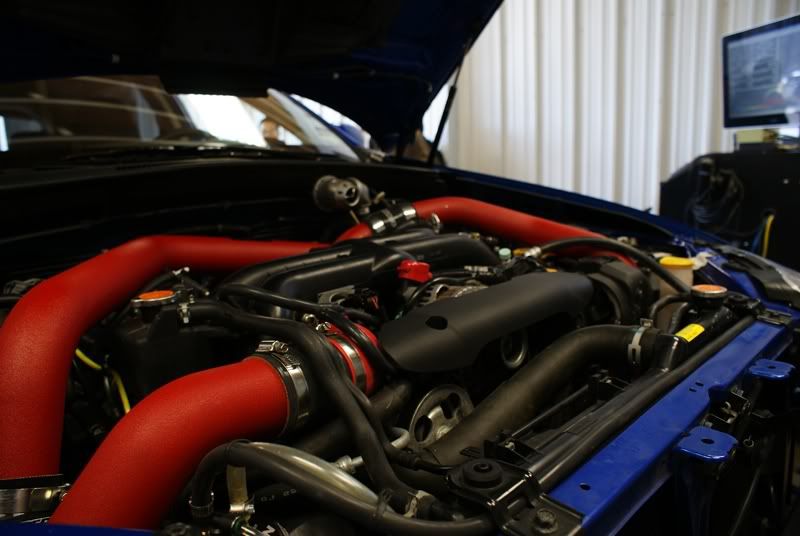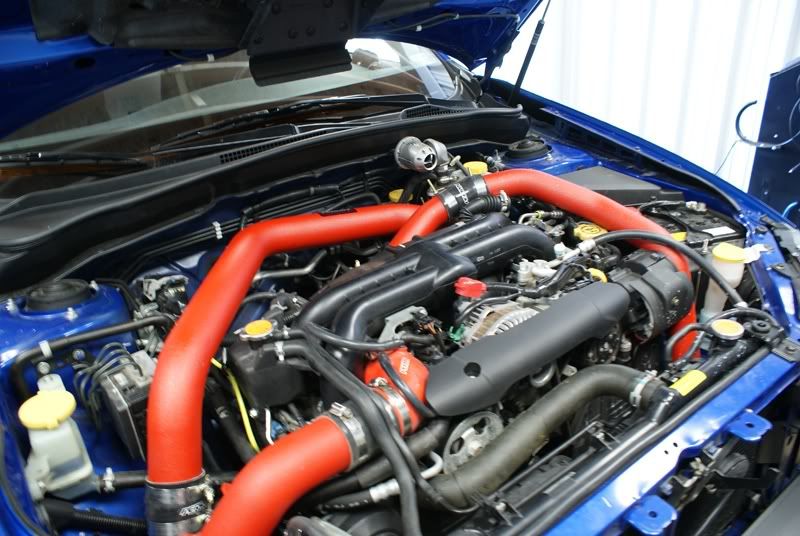 We Appreciate Your Business, and it was a pleasure working with you.
-JNA Performance