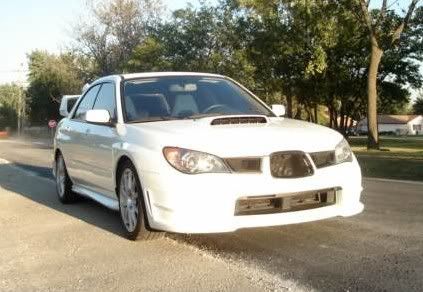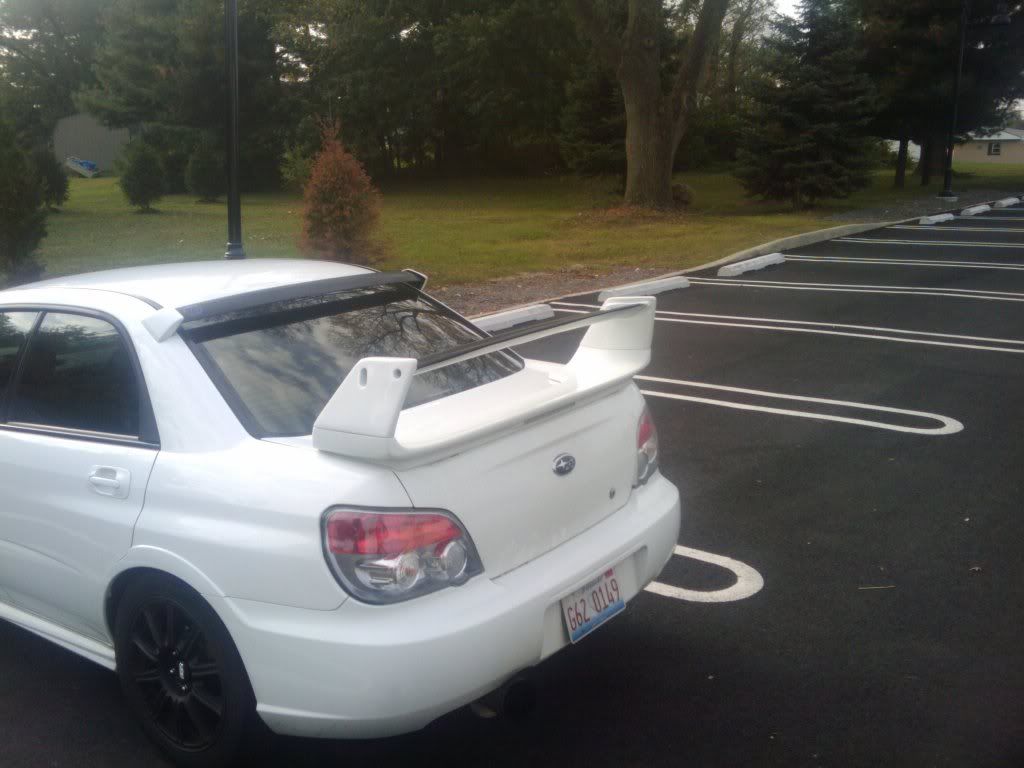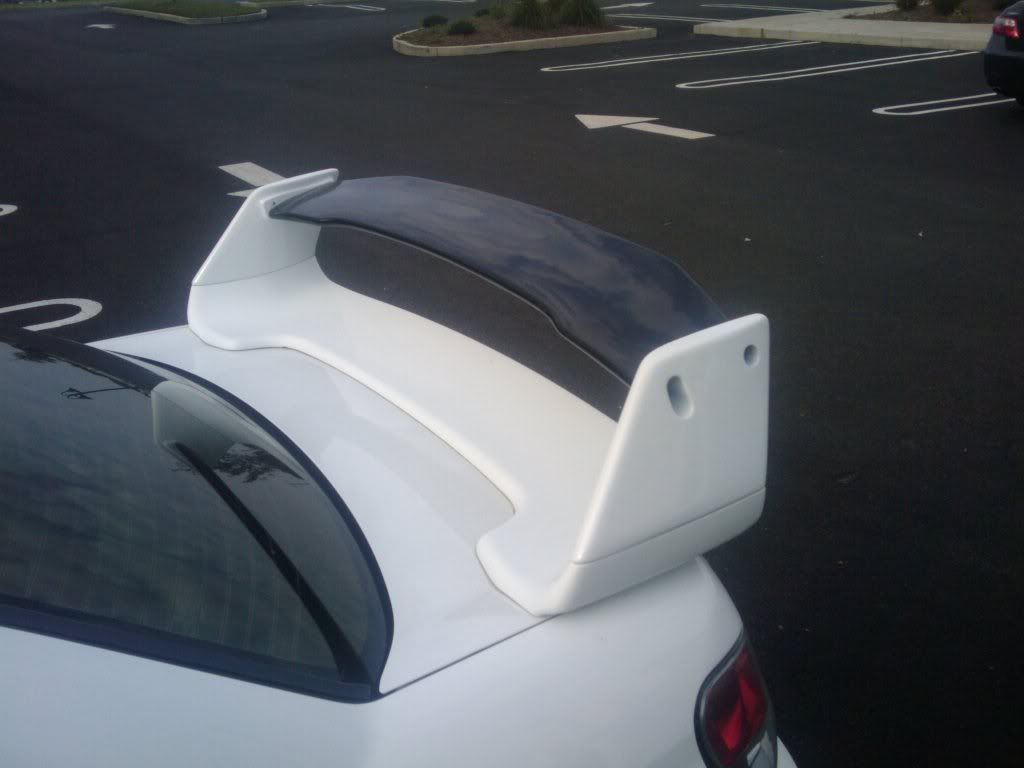 Thinking about getting into a smaller/no car payment. Here's the details (more pictures to come)....., 1st is an older pic without black rims, coils, spoiler.
06 Aspen White STI. I purchased it with 5,000 miles on it in Las Vegas. Repo. couldn't pay the loan. now sits with 66,xxx on it.
so far here's what's done with approx. miles.
<1,000 miles Exedy 6 puck sprung clutch w/lightweight flywheel (installed at performance tuning, NJ), brand new plugs
<6,000 miles DBA slotted rotors, Endless pads, Motul fluid, BC adjustable coilovers w/extenders
<10,000 miles TGV deletes, solid turbo inlet, Tomei El headers (heat wrapped), 3" SPT catless exhaust (CBE)
other mods include: Megan racing 3" bellmouth DP, Gruppe N motor/transmission mounts, Rally armor front skidplate, cobb shorty intake, carbon fiber front grille (ebay, but looks great, unique), Chargespeed rear CF wing (mounts to stock STI bottom portion, again looks great and very unique), painted black stock BBS's with snow tires mounted, 20% tint rear windows/back glass. maybe a few other things I'm forgetting.
I'll be up front about the flaws of the car.
i hit a curb last winter in chicago with the front spoiler. it was very cold and cracked it. the shop I went to did a VERY *****ty job of painting my OEM replacement bumper cover. it is cracking around all the curves. looks good from 10', can't tell, but up close it needs a repaint.
The rims are fine, a little bit of curbage, fine for winters. No bends or dents at all. Need to be repainted, when I got the snows mounted they chipped the paint.
A couple pen marks on the headliner when i forget I have a pen behind my ear and take it out in the car (doh! I'm retarded sometimes)
Besides that, this has beena great car for me. I'm looking to buy a house/put away some money, ready to get rid of the car payment.
The good (really good!!). compression check <1000 miles ago, 150 psi across the board (have reciept from precision tuning). With a conservative tune from matt at benchmark tuning in chicago made 300AWP and 340AWT at Precision tuning last month. ZERO oil consumption (really, none at all!).
This is a tastefully modded car that is great to drive as is, or ready to bolt on a dom3/fpgreen etc.... with a FMIC and injectors (can be included). it is very quick with full boost at 3,200-3,300rpm.
KBB Excellent condition is $21K. Besides bumper repaint (>$500) car is there, plus at least $4k in mods plus tuning/labor saved vs. stock car.
Let me know.
Art