Both SOLD!!!
I've got 2 shift boots to get rid of as a result of changes to the car. I swapped to a 6MT in 2008, so the Redlinegoods.com boot that I had for a 5MT wouldn't work right anymore. In the short term, the top of one seam was split to let it fit over the fat 6MT boot holder thingie. If you've got a short shifter, the boot is tall enough that you can just fold it in on itself and you'll never see the split seam. As you can see, that's what I had done, and it would just sit right like that (wouldn't droop down and expose the stick).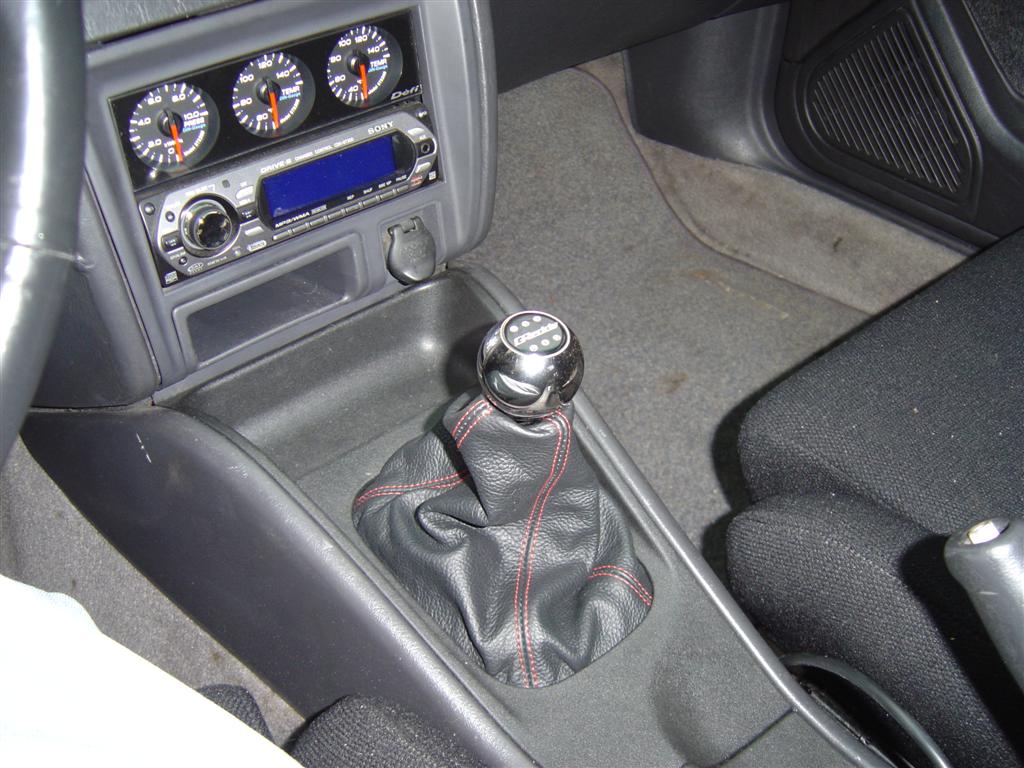 Although the picture makes it look charcoal, it's actually black leather with red stitching. These go for just over $50 shipped, so I'll take
$25 shipped anywhere in the US.
More recently, I ordered a new shifter surround piece, as the little boot mounting nub things on the back of my original one were broken or torn up so they wouldn't hold the boot tight. The shifter surround comes as a complete assembly, with the boot and everything. The whole point was I wanted to install my new 6MT Redline boot, so I removed the new factory boot from the plastic shifter surround and don't need it. I'll say
$12 shipped anywhere in the US
for the stock piece.
Pat Olsen