Hey nasioc,
I have a question regarding some wheels that I have. I am contemplating buying some bsa mesh wheels from my friend who had them on his wrx. They have like 6k miles on the wheels and tires, i mounted them on my car and they look awesome.
Unfortunately, when he owned them, one of the wheels cracked on one spoke, then 2 and then 3. Wheel is still completely in tact and is fine, i mounted all 4 and drove around and slowly and started hearing sounds so i took off the cracked one.
Question is, can a wheel be welded back together, or a plate put in and it be safely driven? They are one piece wheels obviously. I know he asked around at a few places and they didn't want to fix for liability reasons. I attached a weak diagram for reference, wheels look like this in all silver.
Cracks are where i marked the red.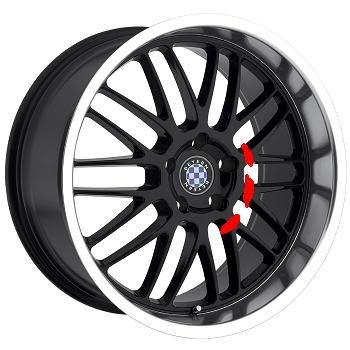 Thanks for any input. I don't need advice on getting a better set, but the rim cracking might have something also to do with bsa not being in business anymore either...