James came in last week... threw down some BIG numbers on a stage 2 E85 tune! Love this alternative fuel!
Location: COBB Tuning Plano, Plano, Texas
Ambient Temp: 45 degrees
Elevation: 522
Weather: cloudy
Car: 2005 Subaru WRX STi
Tuner: Calvin Dotson, COBB Tuning Plano
Dyno Info: Mustang 500SE
Peak HP at RPM: 350whp (SAE corrected)
Peak Torque at RPM: 403whtq (SAE corrected)
Target Boost: 21psi
Target AFR: 12.0 (petrol AFR)
Fuel: E85
Engine/Power Modifications:
COBB AccessPort
COBB Catback
COBB Short Ram Intake
Perrin Inlet
Helix Downpipe
DW850cc injectors
Walbro fuel pump
Check out COBB's Dyno Database Online to compare this car to others we have tuned!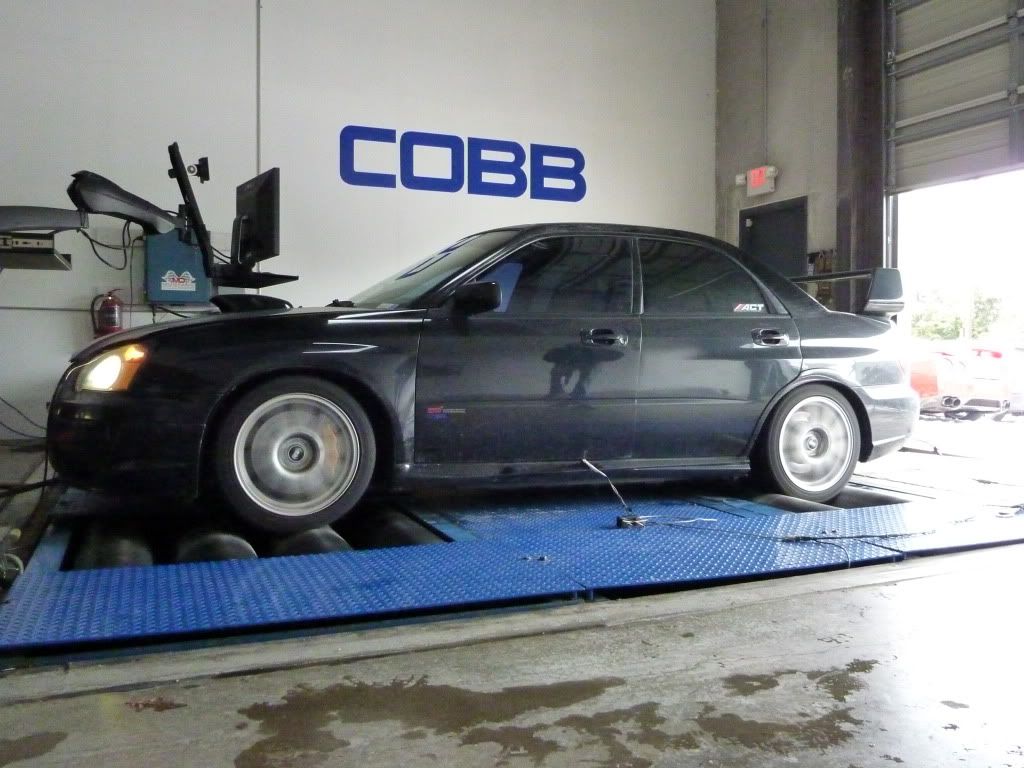 COBB Tuning Plano
http://plano.cobbtuning.com/index.php
214-291-3020