Old pic of my previous WRX in winter mode, Father's previous OBXT and mom's MDX (still have).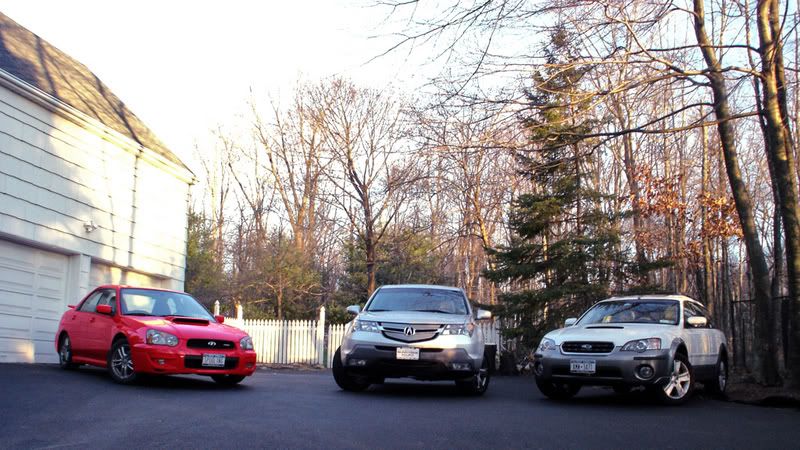 We have an 07 MDX. Driving on twisty roads you can completely tell the rears are getting different % of torque. It's fun to drive for a beast w/ a small motor.
However, if you mash the pedal in a straight you can tell that the Front Wheels are doing all the work.
90/10 till slip. 30/70 max. Transverse motor. It's a horrible combination.
The tests are flawed b/c they left on the traction control which just kills the engine power. I did think it was interesting that the TL SH-AWD sucked w/ the traction control off while everyone else was easier to drive.
Had they put an STI, VTD or Viscous Subaru in the test it would of dominated.